One day after returning to practice following a 10-day break to address a COVID-19 outbreak, No. 3 Villanova announced Monday the program is shut down once again.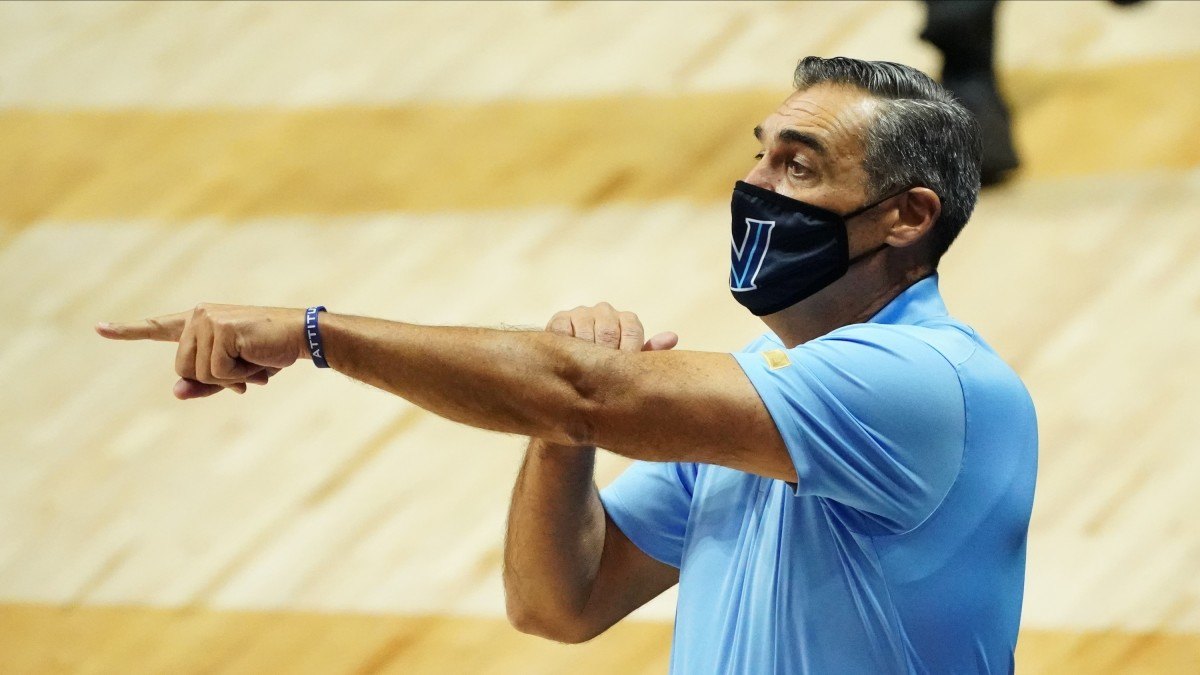 The 8-1 Wildcats will postpone their next three games, all of which are against Big East opponents. They will miss traveling to DePaul on Tuesday, at home vs. Marquette on Friday, and tipping off Wednesday, Jan. 13 at Xavier.
Season of Disruption, Wright Says He's Responsible
This is the program's third pause since the beginning of the season. There are no make-up dates scheduled.
"We are obviously going through a tough time right now in our program," Villanova coach Jay Wright said in a statement.
Write said the team had quarantined for 10 days, with nine consecutive days of negative tests for all players. Then, on the 11th day, the team practiced together and learned of two new positive tests from players the next day. "That immediately shuts us down," he said.
Wildcats Next Three Games Postponed Due to COVID-19. https://t.co/XtQX3WcDUV

— Villanova MBB (@NovaMBB) January 4, 2021
The last time Villanova played was Dec. 23 at Marquette, a game they won 85-68.
Villanova Players Isolated Except for One Monitored Meet with Family on Christmas
Wright, a two-time national champion, said before the team's last shut down in December he believes the season should continue. He noted the team's next quarantine will also last for at least 10 days, and says he hasn't made any plans beyond that. Wright was in isolation for more than a week after he tested positive for the virus on Dec. 26.
Villanova checked players into individual hotel rooms over the holiday break from Dec. 26 to Jan. 2. Members of the team, including players, coaches, and staff, could see their families at a masked, socially distanced event on Christmas Eve and Christmas Day at their arena. There were no positive tests immediately following the meet-up.
"What's sad is, this started with me, and now the players have to go through it," Wright said.