Penn National Gaming became the latest gambling operator to get into the sports media business, announcing Wednesday that it was purchasing a 36 percent interest in Barstool Sports.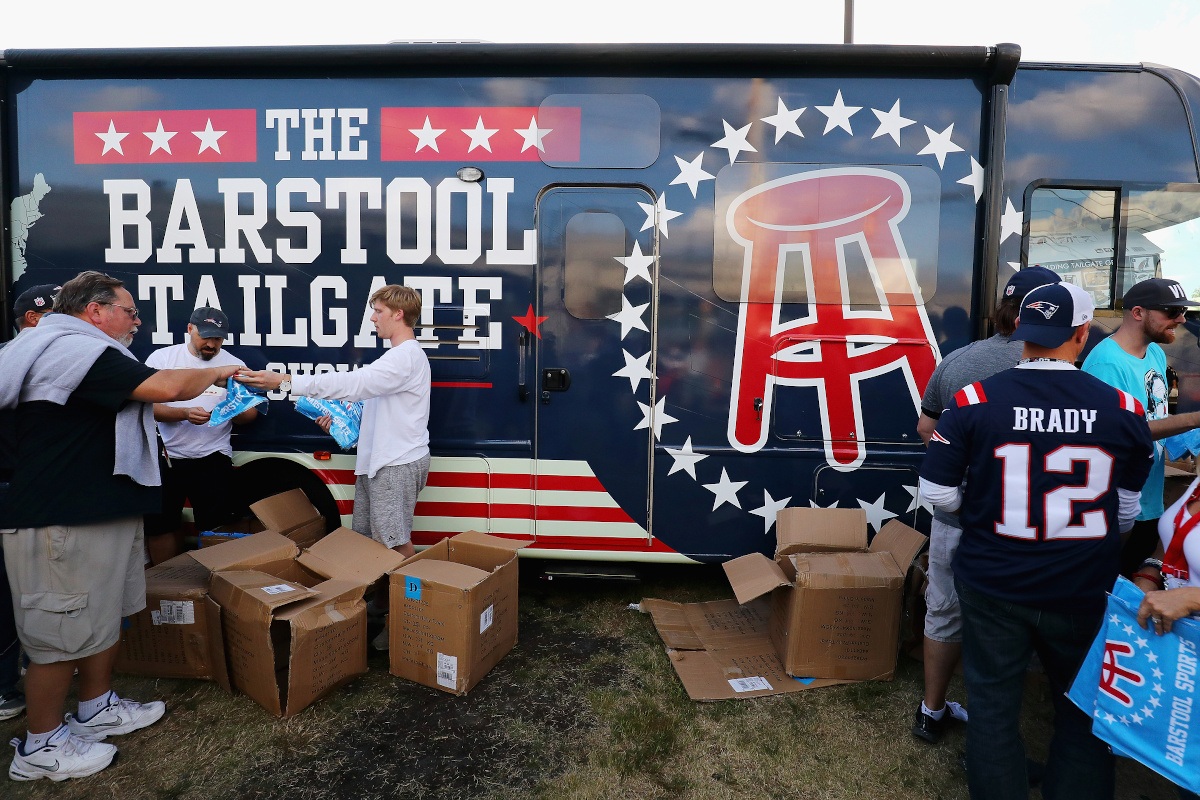 Penn National paid $135 million in cash and $28 million in stock to close the deal, bringing the total purchase price to about $163 million.
Penn National Gains Access to Massive Young Audience
The deal, rumored to be in the works earlier this month, gives Penn National a direct pipeline to a young, mostly male audience that is highly interested in both sports and sports betting. The operator already runs 41 gaming properties in 19 different states, and is among the many betting firms that are looking at media companies as a way to expand their footprint in the growing legal sports betting landscape.
Barstool was valued at $450 million in the deal. Penn National will pay another $62 million in three years, which will bring the company's total stake in Barstool Sports to 50 percent. The gambling firm retains the ability to purchase a controlling ownership in Barstool down the line, though the amount that would cost has yet to be determined.
Barstool Sports caters to a "bro culture" demographic, often putting it at odds with mainstream sports media – not to mention leagues like the NFL, which have shunned the online media giant.
Gaming Firms Find Value in Media Partners
No matter it's reputation, there is no denying the company's reach and popularity. Founder Dave Portnoy started Barstool as a one-man operation that gave away betting tips in the Boston area. Today, it is one of the biggest online sports media companies in the United States, producing popular podcasts like "Pardon My Take."
"This opportunity is a dream of mine and why I started Barstool Sports in the first place," Portnoy said in a statement. "Barstool Sports has a deep sports and gaming history, and from the moment we met [CEO Jay Snowden] and the Penn National team, we knew this could be an exciting and game changing partnership, and we can't wait to get started."
Marriages between media companies and gambling firms have become commonplace since the 2018 Supreme Court ruling that struck down the Professional and Amateur Sports Protection Act, which had prevented new states from regulating sports betting.
Fox Sports bought into The Stars Group, which ultimately was picked up by Paddy Power Betfair, meaning Fox now has a stake in FanDuel. Yahoo Sports has partnered with MGM Resorts, while Caesars Entertainment has partnered with several media outlets, including ESPN.
Barstool Sports offers a unique opportunity for Penn National, however, according to the firm's CEO and president Jay Snowden.
"Barstool Sports is the ideal partner for Penn National and will enable us to attract a new, younger demographic, which will nicely complement our existing customer database," Snowden said in a statement.
Penn National owns and operates the Tropicana Las Vegas and several other racetrack and casino properties across the country. The concern also manages dozens of other properties, including many casinos under the Hollywood and Ameristar brand names.