Sam Mendes' World War I film, "1917," nearly swept awards season heading into the Oscars and became the runaway betting favorite to win Best Picture, which makes it a prime target for an upset by Bong Joon-Ho's "Parasite." In the last couple of days, "Parasite" has gained steam in the betting markets, jumping from 4/1 odds three weeks ago to 2/1 odds, according to William Hill.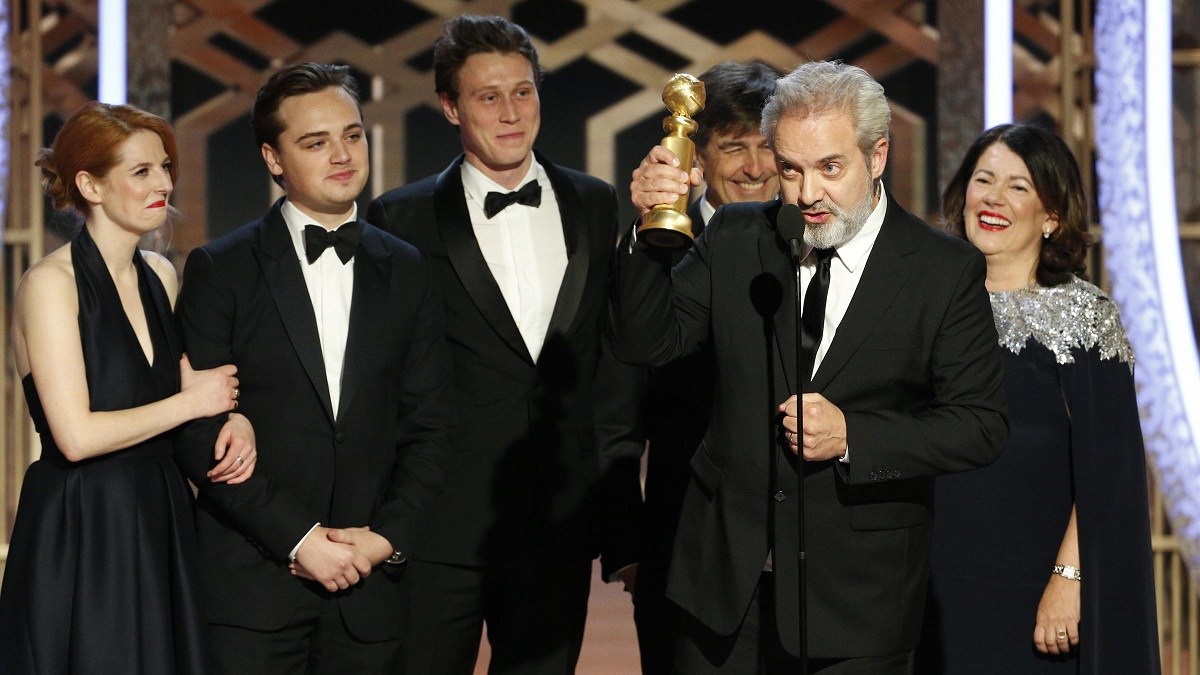 On the morning of the 92nd Academy Awards, "1917" holds steady at -150 on the moneyline, or 2/3 odds to win Best Picture.
This year, it looks like a predictable finish with all the favorites winning in the major acting categories (Renee Zellweger, Joaquin Phoenix, Laura Dern, and Brad Pitt). If there's any time for an upset, it will happen with the last category of the night when the winner for Best Picture is announced.
Last year, "Roma" was the slight favorite heading into Oscars night, yet "Green Book" won Best Picture. Three years ago, "Moonlight" pulled off a major upset. "La La Land" lost during a bizarre mix up. Warren Beatty called out the wrong film name, yet "Moonlight" prevailed.
2020 Oscars – Best Picture Odds (As of 2-9-2020)
1917 2/3
Parasite 2/1
Once Upon a Time in Hollywood 8/1
Joker 10/1
Jojo Rabbit 50/1
The Irishman 50/1
Marriage Story 100/1
Little Women 100/1
Ford v Ferrari 250/1
Only three weeks ago, "Once Upon a Time in Hollywood" led the field with 3/2 odds to win Best Picture after its win at the Golden Globes for Best Musical or Comedy Film. "1917" pulled off a big win at the Golden Globes for Best Drama, and its odds increased to 5/2 to win Best Picture. At the time, "Parasite" seemed the odd one out at 4/1.
"Parasite" edged out "1917" at the SAG Awards, but "1917" swept the BAFTAS, PGA, DGA, and picked up a Golden Globe. Since Tarantino's win at the Golden Globes, he's whiffed in every major awards show since. "Once Upon a Time in Hollywood" heads into the Oscars at 8/1 odds.
Oscars Plot Twist: Best Picture Upsets
All awards season, indicators have been pointing toward a victory for Sam Mendes and "1917" on Sunday. But don't dismiss "Parasite" or "Once Upon a Time in Hollywood," as there's been plenty of controversy over the years for Best Picture.
Remember when "Crash" won in 2006? No one in the audience looked more stunned than director Paul Haggis. Or how about the Warren Beatty mix up with "La La Land" and "Moonlight" at the 2017 Oscars?
A lot of folks might have forgotten when "Forrest Gump" pulled off an insane upset. The majestic "Shawshank Redemption" and "Pulp Fiction" both lost to Gump. Maybe it's time for Tarantino to illicit a little payback for the "Pulp Fiction" snub. A complete darkhorse win over both "Parasite" and "1917" this year could do the trick.
Oscars Upsets – Best Picture

WON: How Green Was My Valley (1942)
LOST: Citizen Kane

WON: Rocky (1977)
LOST: All the Presidents Men, Taxi Driver, Network

WON: Forrest Gump (1995)
LOST: Shawshank Redeption, Pulp Fiction

WON: Shakespeare in Love (1999)
LOST: Saving Private Ryan

WON: Crash (2006)
LOST: Brokeback Mountain

WON: Moonlight (2017)
LOST: La La Land
If you want to talk about one of the deepest selection of films in Academy history, then it's the 1977 race for best picture. "Network" and "All the Presidents Men" were in a showdown for Best Picture, with "Taxi Driver" as the potential dark horse. However, "Rocky" pulled off the remarkable upset that Hollywood types still kvetch about over 40 years later.
We compiled a list of every film that won Best Picture at the Oscars. Before you finish your Oscars pool or place a wager on the Oscars, take a look at OG's special 2020 Oscars Betting page that's dedicated to Tips and Stats.