Jennifer Brady will try to win her first Grand Slam title on Saturday, but faces a difficult challenge against Naomi Osaka in the finals of the Australian Open.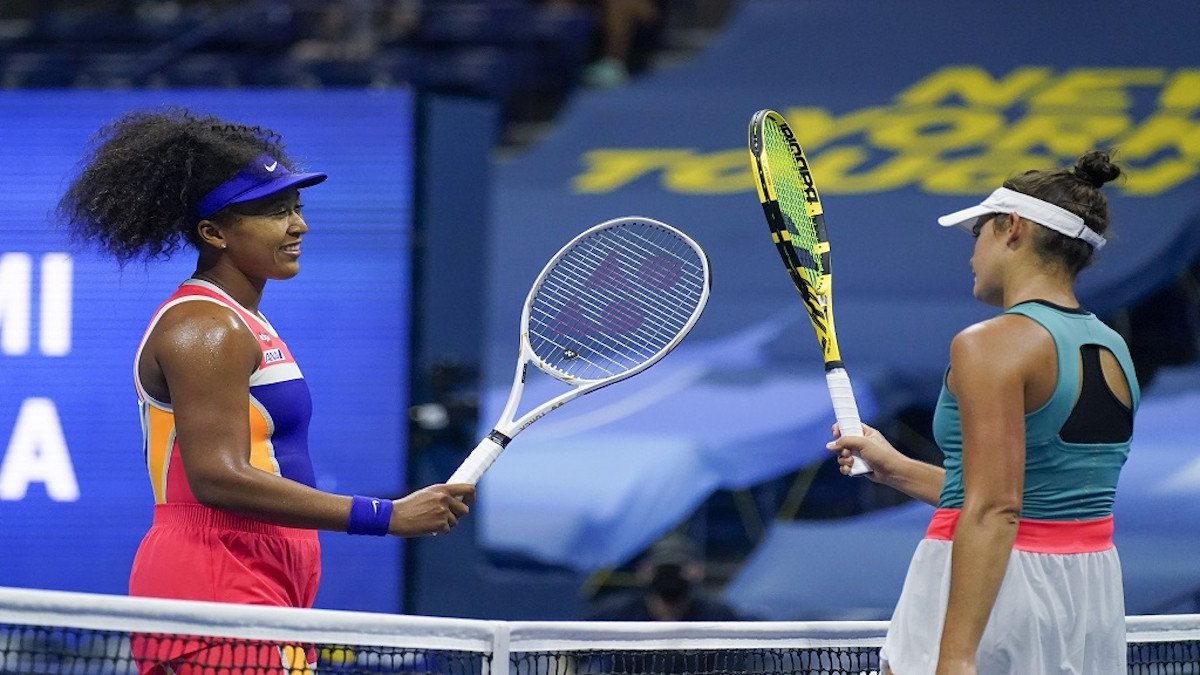 Osaka is aiming to win her second Australian Open and her fourth career Grand Slam title, while Brady is appearing in the first major final of her career.
Williams Quiet About Plans After Semifinal Loss
The 23-year-old Osaka defeated Serena Williams in their semifinal matchup, ending Williams' bid to win a record-tying 24th Grand Slam title. Osaka dominated in a 6-3, 6-4 victory over her childhood hero.
"I was a little kid watching her play," Osaka said of Williams after their match. "Just to be on the court playing against her, for me, is a dream."
Williams gave a long goodbye to the Australian Open crowd, back in attendance after a five-day lockdown in Melbourne, leading some commentators to speculate whether the 39-year-old is contemplating retirement. Williams followed that moment with an emotional press conference after the match.
After her semifinal loss to Naomi Osaka, Serena Williams leaves the pressroom in tears.#AusOpen pic.twitter.com/g95Fva006O

— Tennis Channel (@TennisChannel) February 18, 2021
"I don't know," Williams said when asked about retirement. "If I ever say farewell, I won't tell anyone."
In the other semifinal, Brady defeated Karolina Muchova 6-4, 3-6, 6-4 to go through to her first Grand Slam final. Brady reached the US Open semifinal last year before falling to Osaka.
"I can't feel my legs," Brady said after her semifinal win. "My legs are shaking, my heart is racing – I don't have words. I'm obviously pretty excited to be in the final of the Australian Open."
Brady Expects 'Tough Match' with Osaka
Brady says she never expected to find herself in the final, though she knew she was heading in that direction.
"I have definitely been practicing hard, I think I have earned the right to be sitting here, to be playing in a Grand Slam final on Saturday," Brady said afterward. "I just think it's crazy to believe – like even watching a Grand Slam final, you look at two players and you're like, 'Wow, that's awesome that they're in the final.' You don't think about what it feels like if you were in that situation, so I think that the [tides] have turned and I'm here. I'm in that situation."
Osaka comes into the match as a heavy favorite, with FanDuel Sportsbook listing her as a -480 pick over Brady (+370). The two have met three times previously, with Osaka winning twice, including in their last two meetings. Those matchups include a three set, 7-6 (7-1), 3-6, 6-3 win in that US Open semifinal last year.
"It will be a really tough match, obviously, as she's won a few Grand Slams," Brady said of Osaka. "We had a tough match at the US Open in the semifinals and she even said it was one of her top two matches, which was unfortunate for me. I think it will be a really good match."