Brian Ortega lost his last bout to featherweight champion Alexander Volkanovski. Yair Rodriguez is coming off a defeat to No. 1 contender Max Holloway. Now, Ortega and Rodriguez will fight with a potential title shot on the line in the main event of UFC on ABC 3 this Saturday night.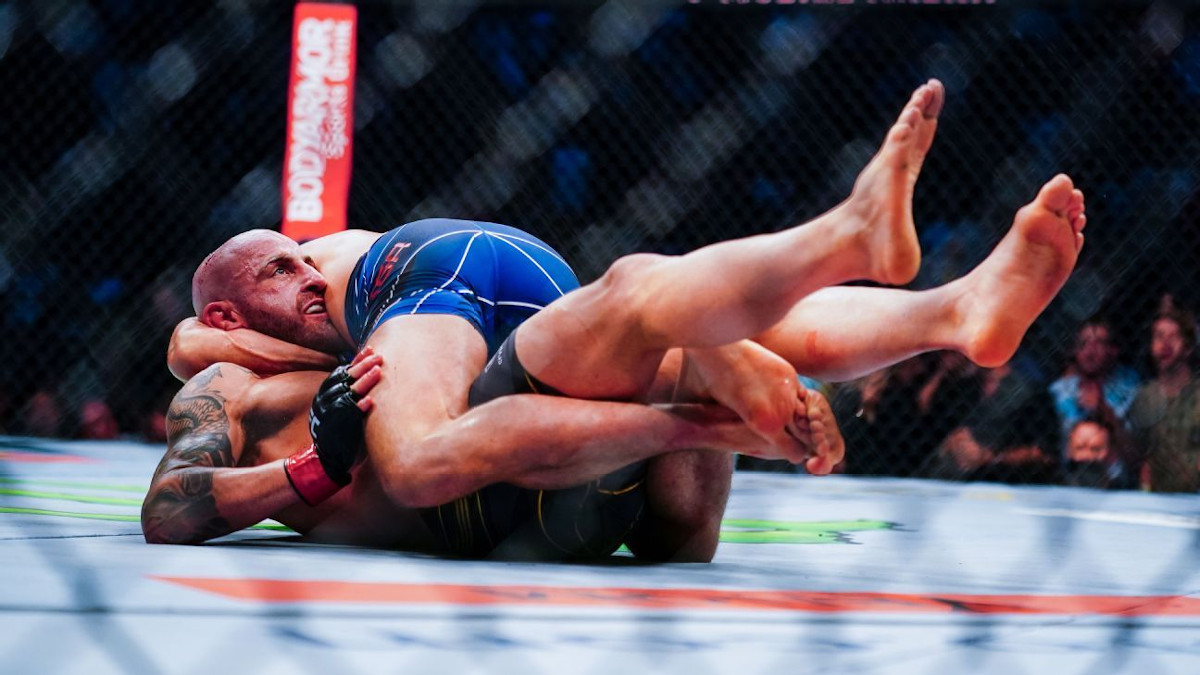 Ortega comes into the fight as a -170 favorite over Rodriguez (+145), according to DraftKings Sportsbook.
Ortega focusing on strengths after disappointing loss
Last September, Ortega (15-2) nearly took the UFC Featherweight Championship off of Volkanovski. At multiple moments in the fight, he looked like he had nearly submitted the champion, only to watch Volkanovski slither away. In the end, Volkanovski won a unanimous one-sided decision. Yet those moments have bothered Ortega ever since.
"I sat there and I looked at that tape over and over again," Ortega told reporters. "I said, 'How the f*ck did this man get out of that choke?' I was on top celebrating. I'll be honest with you. I was in there, and I had him in that guillotine, and I was like, 'I'm about to be a world champ.' I was just waiting for the tap, and it never came."
Ortega says that fans remind him constantly about how close he came, and that he's tired of hearing about it. Rather than worrying about what could have been, he is now going back to focusing on his strengths – in his case, his jiu-jitsu.
"I kind of got comfortable with it. I hadn't trained it as hard as a I used to," Ortega said of his jiu-jitsu skills. "Then when it came down to the situation, where your bread and butter is going to get you this fight, I forgot minimal, minor details. It was a reality check for me. It was like, 'Don't forget where you come from and what brought you over here.'"
Striker faces grappler in stylistic matchup
Rodriguez (13-3) has yet to earn a title shot, losing a potential chance when Holloway beat him last November. This fight gives him a second chance at becoming the next man to face Volkanovski, once the champ rehabs his broken thumb.
In preparation for the fight, Rodriguez says he's abandoned sparring and is working on technique, strength, and conditioning. It's part of an overall approach designed to preserve his body for as long as possible.
"Everything that I do is for me," Rodriguez told reporters. "The only motive I have to finish this fight is so I don't have much impact on my body and I could return much quicker to competition. If I continue to take damage to the head and body, I'm going to have to keep taking time off, and I don't have much time on my hands. I turn 30 years old this year and would like to start finishing my fights as soon as possible."
This is a pure stylistic clash, with Ortega the grappler favored over Rodriguez the striker. Yet while Ortega says he's going to win this fight, he acknowledges that Rodriguez can change things in an instant with his power.
"Obviously, this guy is a phenomenal striker," Ortega said. "You've seen me bang it out with the best of the best. I keep trying to get better at it, but I do want to mix in more of my training and things I know I can do in that octagon."