For the third consecutive major championship, golfer Dustin Johnson is the pre-tournament favorite, but there are a couple of factors that should make bettors leery of placing money on him to win the 146th Open Championship, which begins Thursday at Royal Birkdale. Sportsbooks have the 33 year old at 12-1, with Jordan Spieth and Rickie Fowler at 14-1.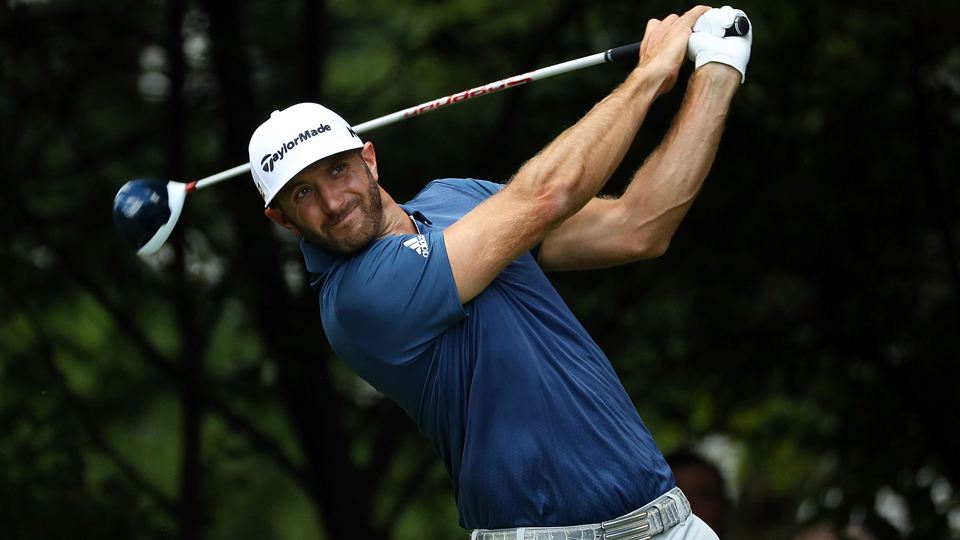 Some of the odds makers have the three tied at 14-1. The next group at 16-1 or 18-1, depending on the site, is Masters winner, Sergio Garcia, John Rahm, and Rory McIlroy.
Defending champion, Henrik Stenson is at 25-1, with Hideki Matsuyama at 20-1. Veteran, Phil Mickelson, who won this tournament in 2013, is at the same odds he was at for both the Masters and the US Open, at 40-1. He has not won a major since that event, his best finish was three runner ups at the 2016 Open Championship, the 2015 Masters, and the 2014 PGA Championship. This will be the first major, Lefty will play without his longtime caddy, Jim "Bones" MacKay.
Why Johnson Won't Win
Johnson is probably the most unstable favorite at a major in quite some time. He did not play in the Masters, having to withdraw after falling down some stairs and injuring his back the day before the first round.
He managed to heal up and compete in last month's US Open at Erin Hills in Wisconsin, but shot 75-73 and missed the cut by three strokes. Ironically he was the top pick before the event began at 7-1.
It would not appear Johnson is ready to compete at a high level, at least by the results of his previous outings. He has not competed since missing the cut at the US Open and the tournament he played in before that one, The Memorial, he missed the cut there as well. He did finish in the top 10 last year, so he can play in Britain, but he has never been to this year's site, Royal Birkdale.
Who Could be Victorious
Green Jacket owner, Garcia has wanted this major since he was a teenager in Spain and many thought this would be where he would win his first marquee event.
There are some eerie coincidences to when the tournament was played at Royal Birkdale in 1998. Mark O'Meara had won his first major at Augusta and then won in a playoff at the Open Championship. Will Garcia repeat history? Many like his chances.
Fowler is another who could tame this Links style golf course and take home the Claret Jug. His performance at Augusta (11th) and the US Open (5th) make him an attractive pick. He tied for second in 2014, but his other results have been out of the top 30. He did however, miss the previous two cuts at the US Open before cracking the top 5 this year.
McIlroy will also have a good chance to win. The 2014 winner, finished fifth here last year and the Irishman is comfortable here and has always been a fan favorite. A virtual home match for him might give him the boost to win this again.