The Open Championship officials issued a statement on Thursday saying they have not canceled the major championship because of the coronavirus outbreak. The denial came after Golf Digest ran a story on its website saying sources had indicated the Open Championship would not be played this year.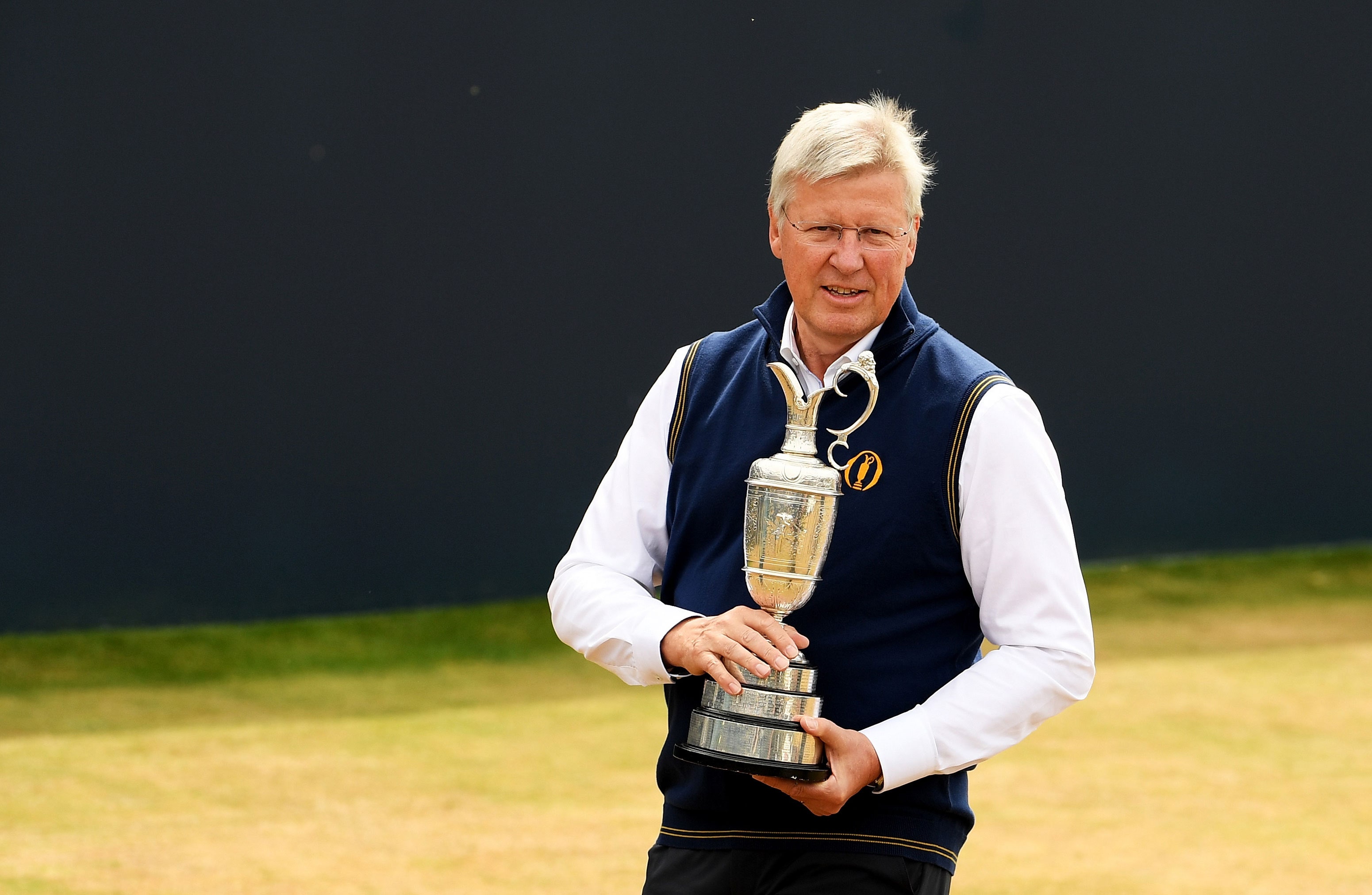 The major championship is still scheduled for July 16-19 at Royal St. George's Golf Club in Kent, England. It has been played since 1860 with three interruptions: 1870, 1915-1919, and 1940-1945.
Royal and Ancient CEO Martin Slumbers, who heads up golf's governing body in Europe, said in the statement that no decision has been made regarding the status of The Open Championship.
"We are continuing to work through our options for The Open this year, including postponement," Slumbers said. "Due to a range of external factors, that process is taking some time to resolve. We are well aware of the importance of being able to give clear guidance to fans, players and everyone involved, and are working to resolve this as soon as we can."
No Timetable for Open Championship Decision
Slumbers said the organization will make a decision on the fate of The Open Championship, "as soon as we are in a position to do so." He gave no other details.
Golf Digest stuck by its original reporting. ESPN.com, which picked up the story about the cancelation, took it down on Thursday. They replaced that story with another saying no decision had been made.
The Open Championship Odds
Rory McIlroy            10/1
Brooks Koepka        11/1
Dustin Johnson       12/1
Jon Rahm                 12/1
Tiger Woods             16/1
Justin Rose               22/1
Justin Thomas         22/1
Rickie Fowler            27/1
Tommy Fleetwood   27/1
Source: FanDuel
Another prestigious sporting event in England announced its cancellation a day ago. Wimbledon officials said on Wednesday they are shelving the event that had been played annually since 1945 because of coronavirus concerns.
Because The Open Championship isn't until the middle of July, there is a chance it can be salvaged. A source told Golf Digest, however, a deadline regarding collection on an insurance policy against global pandemics is coming soon. The decision to cancel will have to be made before that undisclosed deadline.
All Four Major Championships in Doubt
The Masters, which was scheduled for next week, and May's PGA Championship have both been postponed. Officials for both major championships have indicated a desire to play their tournaments either in the summer or the fall.
The US Open, which is set for June 18-21 at Winged Foot Golf Club in Mamaroneck, New York, has not yet been postponed or canceled. Executives at The United States Golf Association, which hosts the tournament, say a decision on the tournament's fate will come in the next two weeks.
It is possible, however, that the US Open could be postponed since New York is one of the states hardest-hit by the coronavirus outbreak. As of Thursday, 92,381 people had tested positive for the disease, and there had been 2,468 deaths.