Cameron Young and Rory McIlroy braved a challenging Old Course at St. Andrews on Thursday to top the leaderboard after the first round of the 150th Open Championship.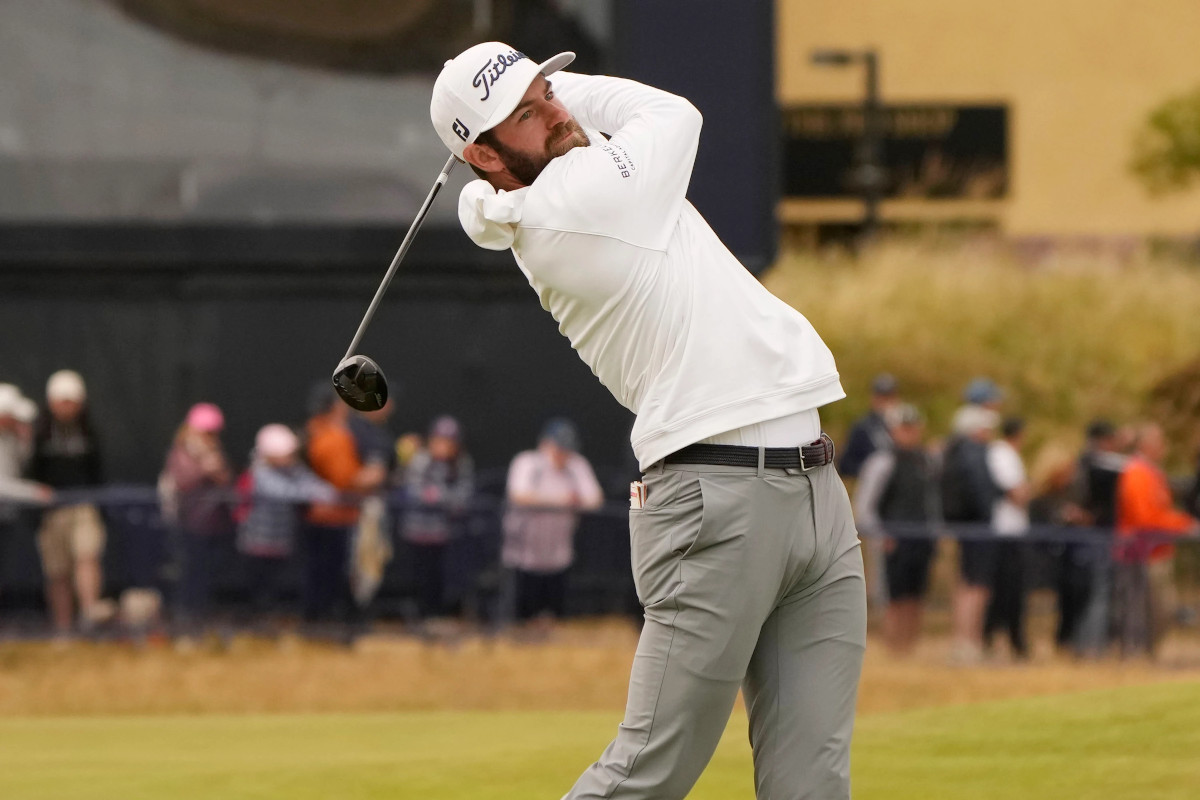 Young grabbed the lead with an 8-under 64, while McIlroy is two shots back after shooting a 66.
McIlroy, Young benefit from calmer winds
DraftKings Sportsbook now sees McIlroy as the +360 pick to win the Open Championship, with Young at +800 from the lead position.
Yet, it was the rookie Young who shined brightest in the first round. Both he and McIlroy played earlier in the day when the winds didn't blow quite as hard as in the afternoon. Young carded eight birdies without a bogey, playing the kind of smart, "boring" golf McIlroy had described as the winning formula at St. Andrews.
"I don't think I played a perfect round of golf," Young told reporters after his round. "I scored really well. And I think we thought our way around the way you have to out there."
---
Open Championship Odds – After Round 1 (via DraftKings)
Player
Score
Odds to Win
Cameron Young
-8
+800
Rory McIlroy
-6
+360
Cameron Smith
-5
+700
Robert Dinwiddle
-5
+30000
Barclay Brown (a)
-4
+27000 (*FanDuel)
Kurt Kitayama
-4
+6500
Lee Westwood
-4
+8000
Brad Kennedy
-4
+25000
Viktor Hovland
-4
+2200
Talor Gooch
-4
+6000
Dustin Johnson
-4
+1600
Scottie Scheffler
-4
+800
---
Young tied the best round for a golfer making his debut at one of the majors in the Masters era, joining three others who posted an eight-under in their first round. None of the other three won their respective events.
McIlroy also had a good day. Yet the plethora of strange mounds, humps, and rolls made the Old Course as challenging as ever, as even the best golfers in the world haven't learned all of St. Andrews' secrets.
"It's the fiddliest Open that I've played," McIlroy said afterward. "And round the greens here, and just all the slopes and undulations and everything, I think as the tournament progresses, you're going to get some funny bounces and it's going to test your patience at times."
Tiger struggles in Open Championship return
The competitors also tested the patience of their fellow golfers. The pace of play ground to a halt over the course of the day, with rounds taking over six hours for some groups. The course itself played into that, as golfers looked to play into other fairways to find the best angles to some difficult tee positions around the course.
"Xander [Schauffele] and I talked about it," defending champion Collin Morikawa told reporters. "We're watching more golf than we ever have. You stay in the fairway and you're watching two other groups play golf."
Morikawa (+9000) shot an even par 72 on Thursday, while Schauffele (+1400) is tied for fifth after shooting 4-under-par. Scottie Scheffler (+800) shot an opening 68 to stay very much in contention.
One player who didn't enjoy his opening round was Tiger Woods. The three-time Open champion – Woods has won twice at St Andrews alone – started with a double-bogey and shot a 6-over 78, essentially eliminating himself from contention early and leaving him with an uphill battle to make the cut.
"Probably [the] highest score as I could have shot," Woods said of his round. "Didn't get off to a great start … but in a round, sometimes it just goes that way. It just goes one way and it never seems to come back, no matter how hard you fight."
DraftKings now lists Woods as a +500000 pick to win the Open Championship, and +25000 to book a top-10 finish.