Tiger Woods will make only his third tournament appearance this season when he tees it up on the Old Course at St. Andrews for the 2022 Open Championship on Thursday.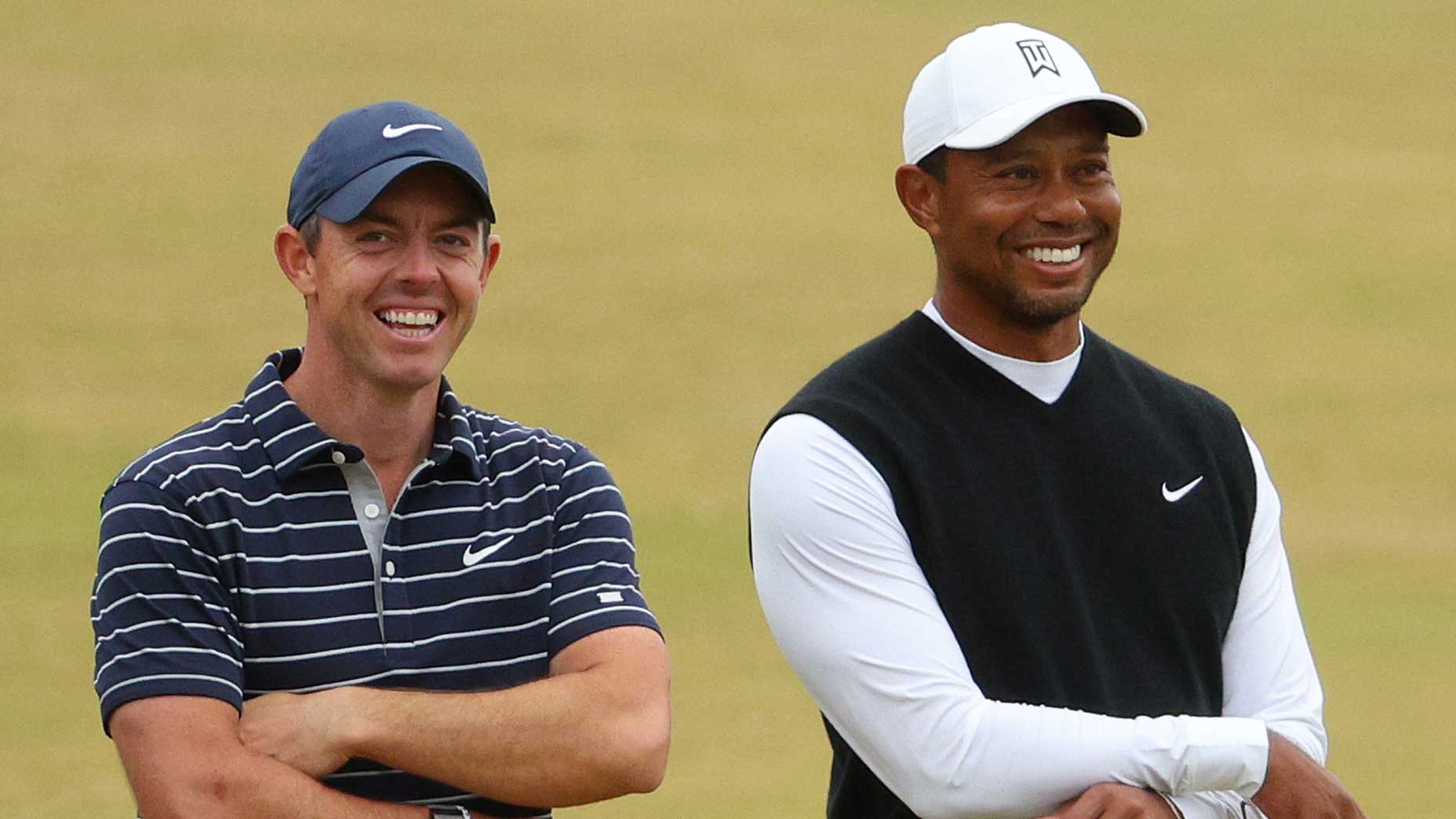 While bettors will inevitably be attracted to Woods, who has already won the Open Championship three times in his career, DraftKings Sportsbook lists him as a +6000 pick to win this week.
Walking course still poses challenge for Woods
Woods is still recovering from the car wreck that almost cost him a leg in February 2021. One of the biggest challenges for the 15-time major championship winner is simply walking around the course on his surgically repaired right leg. He's completed practice rounds on the Old Course, and while it's easier than the hillier courses he struggled through in the Masters or the PGA Championship, he says it is still a challenge.
"It's still not easy," Woods told reporters. "Granted the inclines are not steep in any way. The declines are not steep. But it's the unevenness that is still difficult on me. I have a lot of hardware in my leg. So it is what it is. It's going to be difficult."
For bettors who want a reason to back Woods, his practices have been encouraging. Woods started with a full 18-hole practice round on Sunday in which he played the entire course with Justin Thomas. The 46-year-old birdied three holes on the day. While he didn't comment after the round, others with him saw positive signs.
"He was struggling early, but came on as the day went on," Joe LaCava, Woods' caddie, said to ESPN.
Reporters asked Thomas if he doubted whether Woods could contend this week.
"Definitely not," Thomas said. "I've learned better than to challenge anything about him."
McIlroy sees chances for Tiger on Old Course
Tiger has also won on the Old Course twice in his storied career. Granted, those wins came in 2000 and 2005. Still, McIlroy is among those saying Woods could contend yet again in 2022 – especially if the conditions are just right.
"I think the way the golf course is and the way the conditions are, I could certainly see it," McIlroy told reporters. "It's going to be a game of chess this week, and no one's been better at playing that sort of chess game on a golf course than Tiger over the last 20 years."
Even if oddsmakers don't expect Woods to win the tournament, the odds on him finishing highly in the field are much shorter. DraftKings lists Woods as a +1100 pick to finish in the top five, +550 to book a top-10 finish, and +225 to end up in the top 20.
In other words, while there's a lot of uncertainty over how Woods will play this week, nobody is ruling out the possibility that he'll show at least some of his vintage form. As for Tiger, he says he's thrilled to be competing at the 150th Open Championship.
"For the most part of my rehab, I was just hoping that I could walk again, Woods said. "But lo and behold, I've played championship golf this year. And once I realized that I could possibly play at a high level, my focus was to get back here at St. Andrews to play in this championship being, as I said, it's the most historic one we've ever had. I just didn't want to miss this Open here at the home of golf."