Tiger Woods hasn't won a tournament on the PGA Tour since 2019, and he's still working his way back to full strength after nearly losing his right leg in a car crash 15 months ago. That isn't stopping bettors across the globe from backing the 15-time major champion in the PGA Championship this week at Southern Hills Country Club in Tulsa, Oklahoma.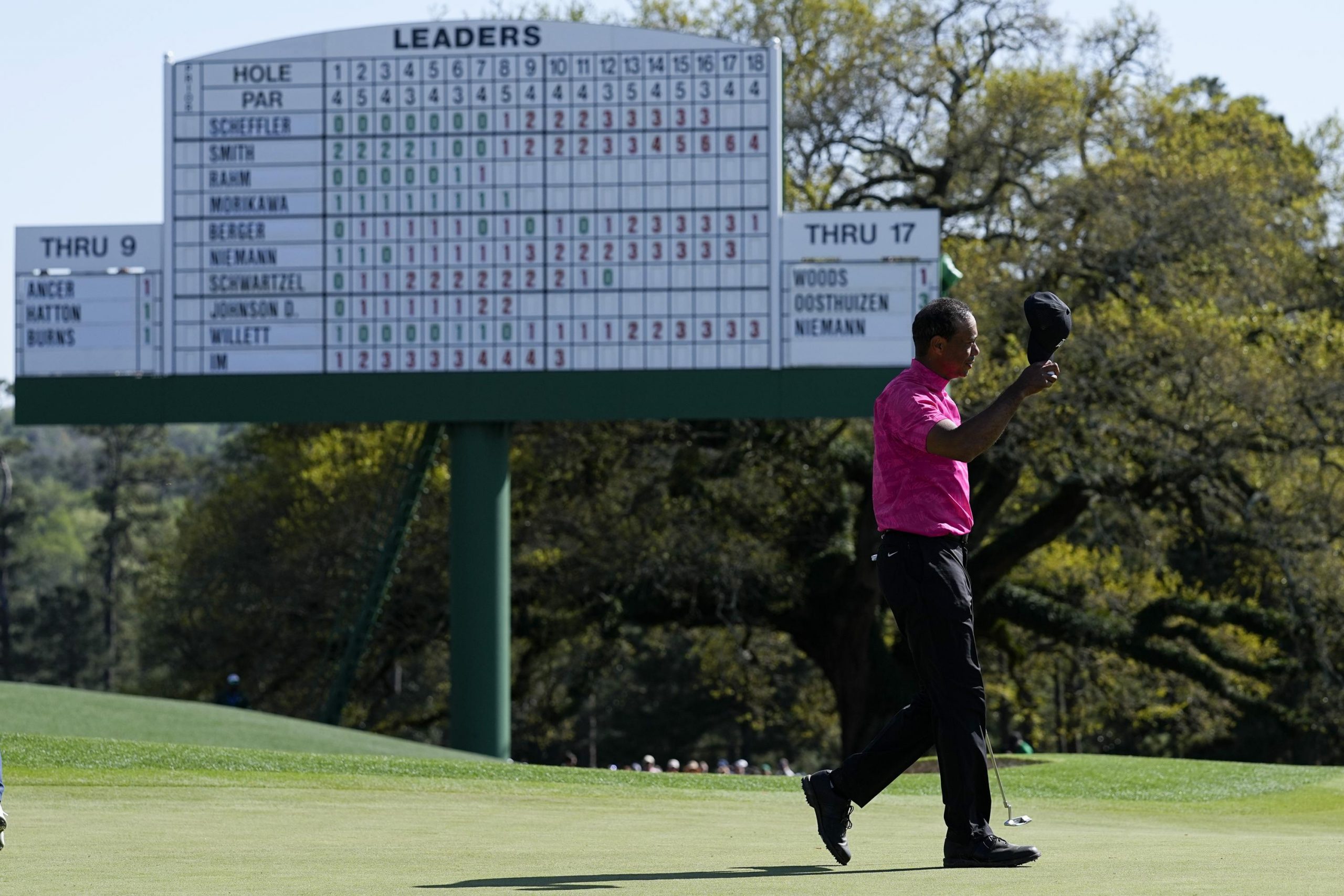 Woods is not among the favorites at any major sportsbook. DraftKings lists him as a +6500 choice to win the PGA Championship, while PointsBet has him at +7000.
Bookmakers report heavy liability on Woods
Yet Woods is among the biggest liabilities for never every bookmaker. At PointsBet, bettors have placed the third-most wagers on Woods, behind only Scottie Scheffler (+1200) and Jordan Spieth (+1700). Woods represents 4.7 percent of the tickets at PointsBet, thouh the bets are relatively small, representing just three percent of total handle.
That means Woods represents only the third-biggest liability for PointsBet despite his long odds. Other sportsbooks could be in bigger trouble if he wins.
BetMGM has listed Woods as a +6600 pick to win the PGA Championship. Not only is he the biggest liability in the tournament for the bookmakers, BetMGM says they could face massive losses should Tiger pull out an unlikely victory.
"If Tiger were to win, it would be the biggest losing result in BetMGM history," Jason Scott of BetMGM said, via Yahoo Sports. "Tiger missing the cut would be a good outcome for the sportsbook."
That's a perfectly plausible outcome right now – BetMGM lists him as a -125 pick to make the cut – even if Woods appears to be in good enough form to remain somewhat competitive. Woods made his competitive return to golf in April when he played at the Masters. While Tiger couldn't put together a vintage performance, he made the cut before fading on the weekend, finishing in 47th place.
Tiger: 'I believe in legacies'
It was an impressive showing, even if Woods himself was left disappointed.
"I did not see it that way Monday," Woods told reporters. "I was a little ticked I didn't putt well, and felt like I was hitting it good enough and I wish I had the stamina."
There's no doubt that Woods believes he can play, or he wouldn't show up at Southern Hills. He has also made it clear that he places particular value on majors like the PGA Championship.
"I believe in legacies," Woods told reporters, speaking about Phil Mickelson's absence and LIV Golf. "I believe in big events, comparisons to historical figures of the past."
Scheffler comes into the PGA Championship as the consensus favorite. He also appears to be the favorite of bettors: he leads PointsBet both in percentage of tickets (9.5 percent) and overall handle (26.5 percent) by a wide margin.