2014 Open Championship winner Rory McIlroy is the top pick to win at St. Andrews this week as the world's best golfers compete in the 150th edition of the prestigious British tournament.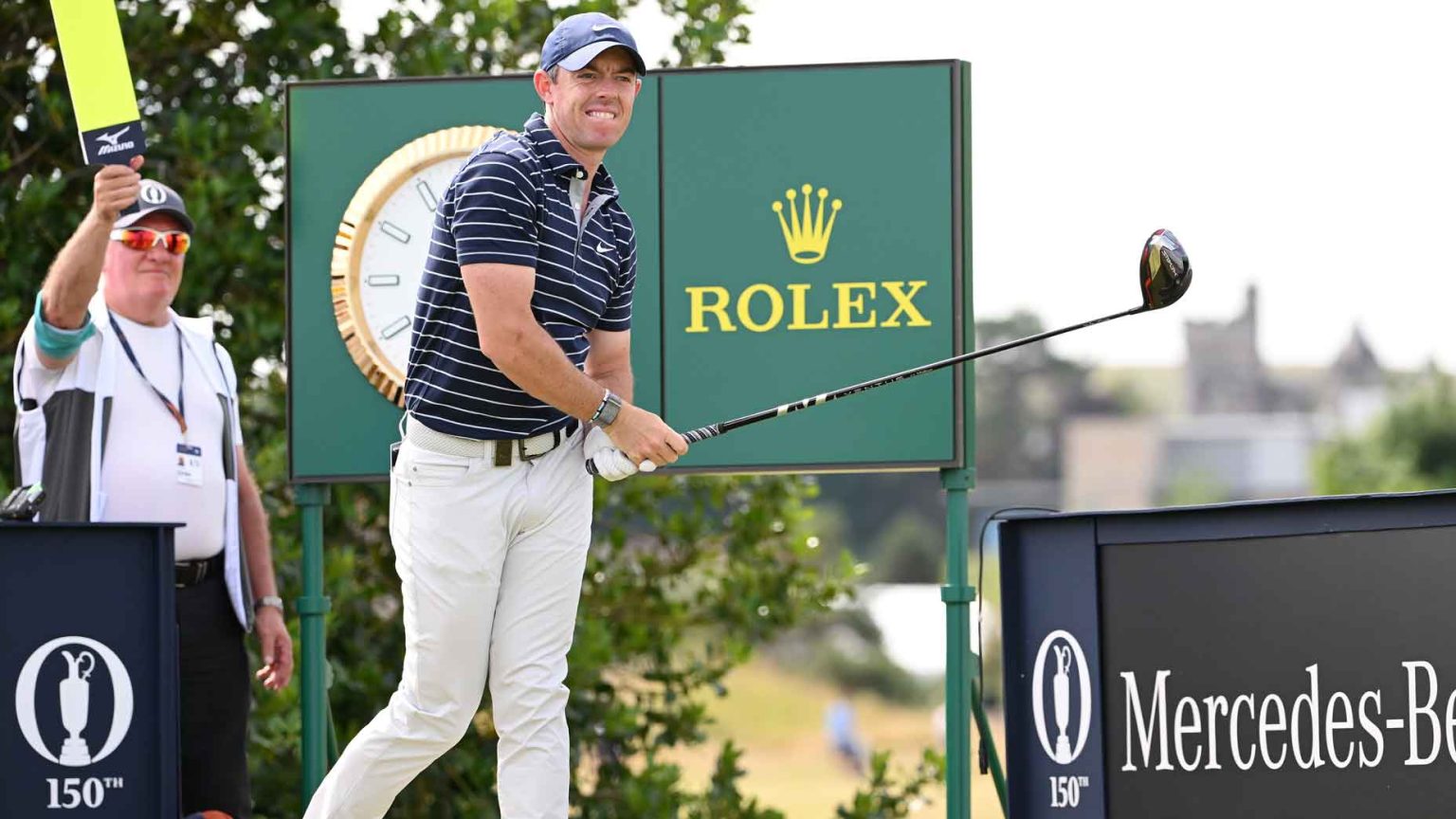 All of the major sportsbooks list McIlroy as the favorite for the Open Championship, with DraftKings making him a +900 pick to earn his fifth major title.
McIlroy: 'Boring golf' will win Open Championship
McIlroy told BBC Northern Ireland that he'll have to stick to the basics if he wants to lift the Claret Jug at St. Andrews on Sunday.
"You don't have to do anything special," McIlroy said. "You just have to play sort of boring golf, but if I can do that for four days, then I'll have a good chance."
McIlroy has finished in the top 10 of each of this year's previous majors, so it stands to reason that he'll contend in the Open Championship as well.
"The last two majors, there are lots of positives to take from them," McIlroy said. "I don't need to do anything differently, it's about being smart."
---
150th Open Championship Odds (via DraftKings Sportsbook)
Rory McIlroy: +900
Xander Schauffele: +1200
Scottie Scheffler: +1400
Justin Thomas: +1600
Jordan Spieth: +1600
Jon Rahm: +1600
Matthew Fitzpatrick: +1800
Cameron Smith: +2000
Patrick Cantlay: +2000
Shane Lowry: +2200
---
St. Andrews always plays short, and at 7,297 yards, players are sure to attack this weekend. With a dry course in store and winds likely to die down by the weekend, some commentators have brought up the prospect of a 59 round, though McIlroy isn't buying it.
"I'll tell you what, if someone shoots that [59) I will be the first person on the 18th green to shake their hand because they have played outstanding golf," he said.
Schauffele, Scheffler among top picks at St. Andrews
Xander Schauffele (+1200) comes in as the second choice after winning the Genesis Scottish Open. World No. 1 Scottie Scheffler follows at +1400, though he says he doesn't feel like a favorite coming into the Open Championship.
"I don't feel like there's any extra attention on me," Scheffler told reporters. "I haven't read much, but I would assume not everybody's picking me to win this week, just stuff like that. I don't think I was the favorite maybe going into the Masters … so for me, I don't really feel like whatever being No. 1 would be."
Other top picks to win the Open Championship include Justin Thomas, Jordan Spieth, and Jon Rahm, all of whom come in at +1600 at DraftKings. But the player who bettors are backing more than anyone else is, unsurprisingly, Tiger Woods.
Across the industry, sportsbooks are reporting that they're carrying more liability on Woods than on any other golfer. DraftKings has Woods at +6000 and says it has more handle on Tiger than any other golfer. Caesars Sportsbook told ESPN that Tiger – who they have listed at +6500 – represents more than double the liability of any other player for them.
"The Tiger appeal is always going to be there," Anthony Salleroli, lead golf trader for Caesars, told ESPN. "Truth be told, his natural odds are probably more like +12500. You just have to mitigate some liability by keeping his number lower. Nonetheless, you're going to have enormous liability because people want the Cinderella story."