Four years ago in PyeongChang, John Shuster stunned the world by leading Team USA to its first ever gold medal in men's curling. Now, Shuster's team faces a tougher task in Beijing: attempting to defend its Olympic title against an event stronger field.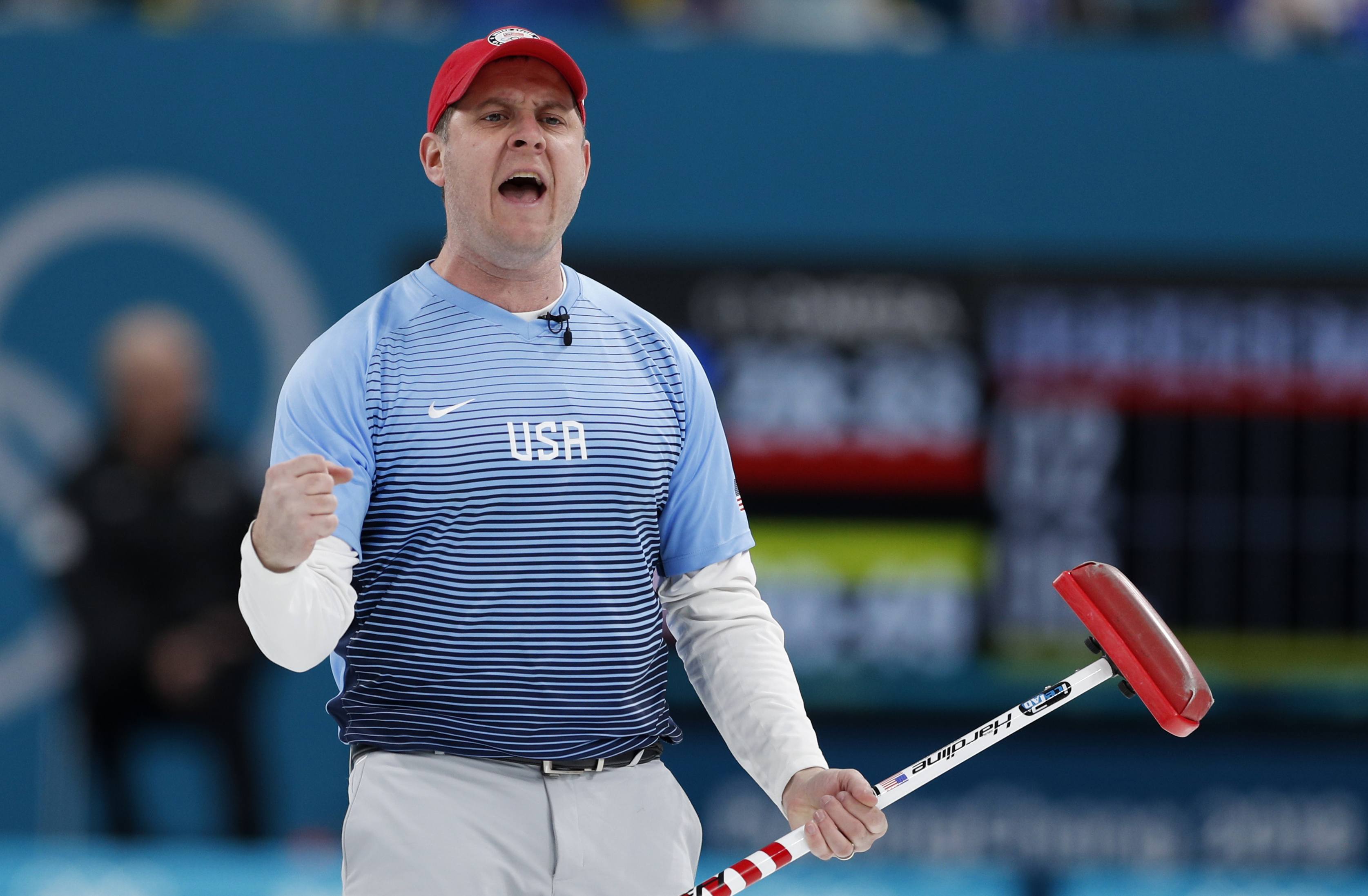 Ten teams will begin playing in the men's curling competition on Wednesday, when round-robin play begins at the Winter Olympics.
Gushue, Mouat favored for men's curling gold
While Canada came up short of a medal in 2018, it always stands as an imposing force in international curling. Brad Gushue won the Canadian trials this time around, and already holds a god medal from 2006. Now, he'll look to lead Canada back to glory as a +175 co-favorite, according to DraftKings Sportsbook.
According to Gushue, the 2022 Olympic experience feels far different from his first trip to the Winter Games.
"It's night and day, to be quite honest," Gushue told reporters. "I think our preparation in 2006 was very chaotic, very busy with different appearances, events, a lot of activities that we had. We actually went into that and were quite tired out mentally, physically, and this time around, we've been here in the house for almost three weeks."
---
Olympic Men's Curling Odds (via DraftKings Sportsbook)
Great Britain: +175
Canada: +175
Sweden: +300
Switzerland: +800
USA: +1000
Norway: +2500
Italy: +2500
ROC: +5000
Denmark: +5000
China: +5000
---
Canada shares the co-favorite position with Great Britain (+175). Bruce Mouat's Scottish team will represent Great Britain, and has put up the kind of results that make winning curling gold look like a real possibility. Mouat has medaled twice at the World Men's Curling Championship, and has won the European Championship twice. His rink has won four Grand Slam events, including three of the last four – only falling in the finals in the fourth.
All analytics suggest that the top two teams are evenly matches. Ken Pomeroy's DoubleTakeout.com rates Gushue as the top team in the world, with Mouat barely behind at No. 2. But they are far from the only strong teams in the field.
Shuster back to defend gold for USA
Sweden (+300) will try to medal for the third straight time in men's curling after winning bronze in 2014 and silver in 2018. Niklas Edin will skip the Swedish rink yet again. Edin has won five World Championships and seven European Championships, and his team has arguably been the best in the world over the past decade as a whole.
Peter de Cruz will represent Switzerland (+800), and will be among the top candidates to win a medal. De Cruz has won eight World Curling Tour events in his career, and won bronze at the 2018 Olympics. He has also medaled four times at the World Championships, capturing bronze each time.
That brings us back to Shuster and Team USA (+1000). The Americans are a longshot to repeat as gold medal winners, though that's more due to the strength of the field than any drop in their own skills. The Americans should be in the mix for a medal, and Shuster says he's carrying a lighter load into Beijing.
"I've always cared so much about going to the Olympics and having a great performance, and getting to be on top of that podium has kind of taken that pressure off," Shuster told reporters. "We're just going to go out there and enjoy the opportunity to try to defend."
The top four teams from the round robin will move on to the medal rounds. The men's curling competition wraps up with the gold medal game on Saturday, Feb. 19.