Brad Gushue and Team Canada come into the 2021 Tim Hortons Brier as the favorites to repeat as champions, but they'll face a field filled with teams that want to usurp them as Canada's men's curling national champions.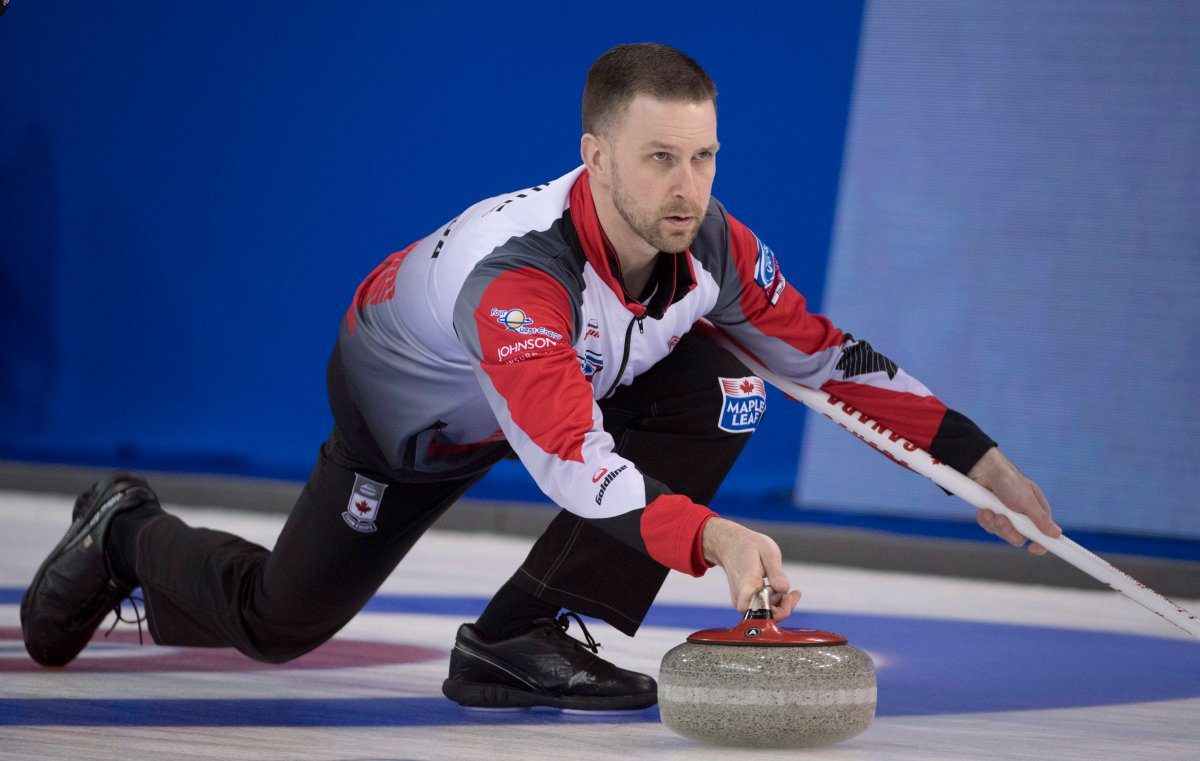 Kerri Einarson's Team Canada defeated Rachel Homan's Ontario rink 9-7 in the finals of the Scotties Tournament of Hearts on Sunday, winning her second straight title and ending an event that went more-or-less smoothly in the Calgary bubble.
Gushue: Lack of play could create 'crapshoot' at Brier
Now, the men will try to repeat the success of that event at the Brier beginning on Friday. Just as at the Scotties, many teams have been virtually unable to play at all, and all teams are dealing with significantly limited schedules this season. That means there could be plenty of rust and a lack of precision, especially in the early draws.
Curling Canada organized the Brier into the same format as the Scotties. The 18 teams will compete in two round-robin pools of nine, with the top four in each group advancing to the Championship Pool. From there, the remaining teams will carry over their records and play the four qualifiers from the other pool. The top three teams will qualify for the playoffs, with the top seed automatically advancing to the final.
---
Tim Hortons Brier Odds (via Bovada)
Canada (Gushue): +225
Alberta (Bottcher): +350
Northern Ontario (Jacobs): +375
Wild Card #2 (Koe): +375
Wild Card #1 (McEwen): +700
Ontario (Epping): +800
Saskatchewan (Dunstone): +1100
Manitoba (Gunnlaugson): +1200
Wild Card #3 (Howard): +1400
British Columbia (Laycock): +2200
New Brunswick (Grattan): +4000
Nova Scotia (Murphy): +5000
Quebec (Fournier): +5500
Prince Edward Island (MacKenzie): +6600
Newfoundland and Labrador (Smith): +12500
Yukon (Mikkelsen): +25000
Northwest Territories (Skauge): +30000
Nunavut (Mackey): +35000
---
Gushue comes into the tournament as a +225 favorite to repeat, according to online bookmaker Bovada. But the three-time Brier champion says the unique situation means anything could happen once play begins.
"I think the fact that there have been so few games and the practice time hasn't been there for a lot of teams, it's a bit of a crapshoot to be honest," Gushue told TSN. "I think this could go a lot of different ways than what it would if we had all had our regular run-up to the Brier."
Bottcher seeks first title after three silvers
With the number of elite teams in the field, however, it's unlikely that the winner will come out of nowhere. Brendan Bottcher and Alberta stand as the +350 second choice to win. Bottcher, who's looking for his first title, finished as the runner-up for three straight years, but could be poised for a breakthrough in 2021.
"The limited season we have had has gone pretty good," Bottcher told the Sherwood Park News. "We played in three events and made the semifinals in all three. We won one of them, but then our season was cut quite a bit short in mid-November when everything started locking down again and, unfortunately, curling clubs had to close."
Former Brier winner Brad Jacobs (Northern Ontario) and four-time champion Kevin Koe (Wild Card 2) rank just behind Bottcher at +375. Both are perennial contenders who figure to make deep runs in the Championship Pool, if not further.
Mike McEwen's Wild Card 1 rink (+700), John Epping's Ontario team (+800), Matt Dunstone out of Saskatchewan (+1100), and Manitoba's Jason Gunnlaugson (+1200) will all factor into the podium race as well. Glenn Howard (+1400) and Steve Laycock (+2200) loom as dark-horse contenders at the Brier.