Brad Gushue and his team are looking to win a third straight Canadian men's curling championship, but they will face stiff competition starting this weekend at the Tim Hortons Brier at Westoba Place in Brandon, Manitoba.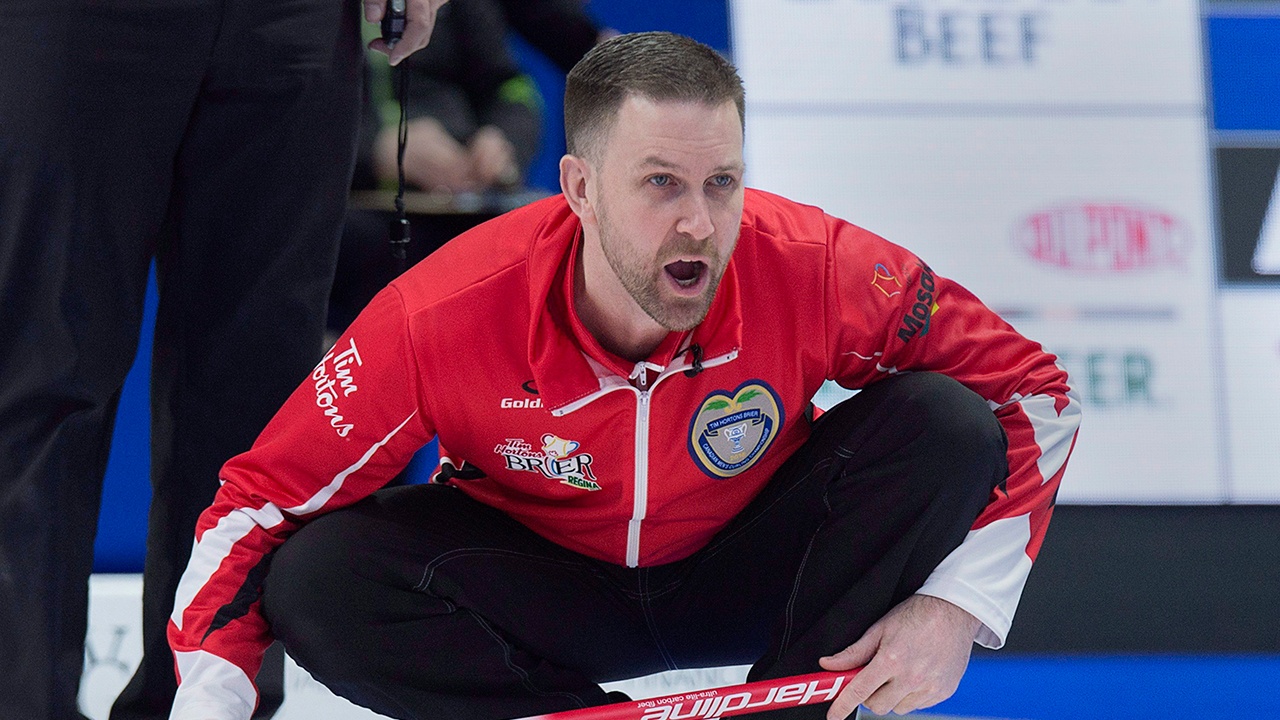 The 2019 Brier begins officially on Saturday, with the wild card game taking place Friday evening.
Gushue Says Threepeat Isn't On His Mind
Gushue and his teammates – Mark Nichols, Brett Gallant, and Geoff Walker – received an automatic bid into the Brier as defending champions, and will participate as Team Canada.
This year's Brier gives Gushue the chance to make some history, as a third consecutive title would tie his team with Randy Ferbey's squad, the only team ever to win three straight Brier championships. But Gushue says that the simple act of winning means more to him that the opportunity to make history.
"The three in a row doesn't really motivate me that much," Gushue told the St. John's Telegram. "It's not something I have on my list, and you know that I made pretty precise goals. That was never on there. I just want to win the Brier. I want to get back to the worlds and have another crack at that."
Getting back to the World Championship could give Gushue and his team a chance at redemption. While they won the title in 2017, the 2018 title went to Sweden's Niklas Edin.
As with the Scotties, betting on the Brier isn't exactly a widespread affair. But Canadian-facing online sportsbook SportsInteraction.com offers odds on the tournament, and it has made Team Canada the favorite. According to the bookmaker, Gushue is fetching +231 odds to win his third title in a row.
Koe, Jacobs Look to Add to Brier Tallies
But Canadian curling is notoriously deep, and there are more than a few potential winners in the field. At the top of the list are the top two ranked teams in the world: No. 1 ranked Kevin Koe out of Alberta (+288), and No. 2 Brad Jacobs, who is representing Northern Ontario (+346). Koe has three previous Brier wins to his credit, while Jacobs won the tournament back in 2013.
One of the other major contenders could be Team Wild Card (+493). That role will be taken by the winner of a single-elimination match between the teams led by John Epping and Brendan Bottcher on Friday night. It's an intriguing matchup, as these two teams – neither of whom was able to win their provincial qualifier – met up in last year's Brier semifinal, meaning they have what it takes to be a major factor this year.
"Brendan lost the final last year and we lost the semifinal," Epping told the Winnipeg Sun. "Whoever wins this is going to be a favorite to do some damage this week and I just hope it's us."
Another potential contender is Team Manitoba (+671), led by Reid Carruthers and Mike McEwen. While the team goes under Carruthers' name, it has experimented with different lineups throughout the season, now settling on McEwen skipping and throwing the fourth rocks.
Carruthers expects his team to get a boost by playing in their home province.
"I feel like the crowd's going to really be behind us, and we're excited about playing in front of them," Carruthers told the Brandon Sun. "We want to bring some energy and that'll help us do really well."
The Brier features 16 teams split into two eight-team pools. The top four teams in each pool move to a second round, after which the top four will make the playoffs. The Brier final is scheduled for Sunday, March 10.