Ohio State has been mowing through their competition, but Saturday, they get a test at the Horseshoe when they welcome Penn State. The Buckeyes, No. 2 in the College Football Playoff Rankings, have played Big Ten bottom feeders the last two weeks with games against Rutgers and Maryland.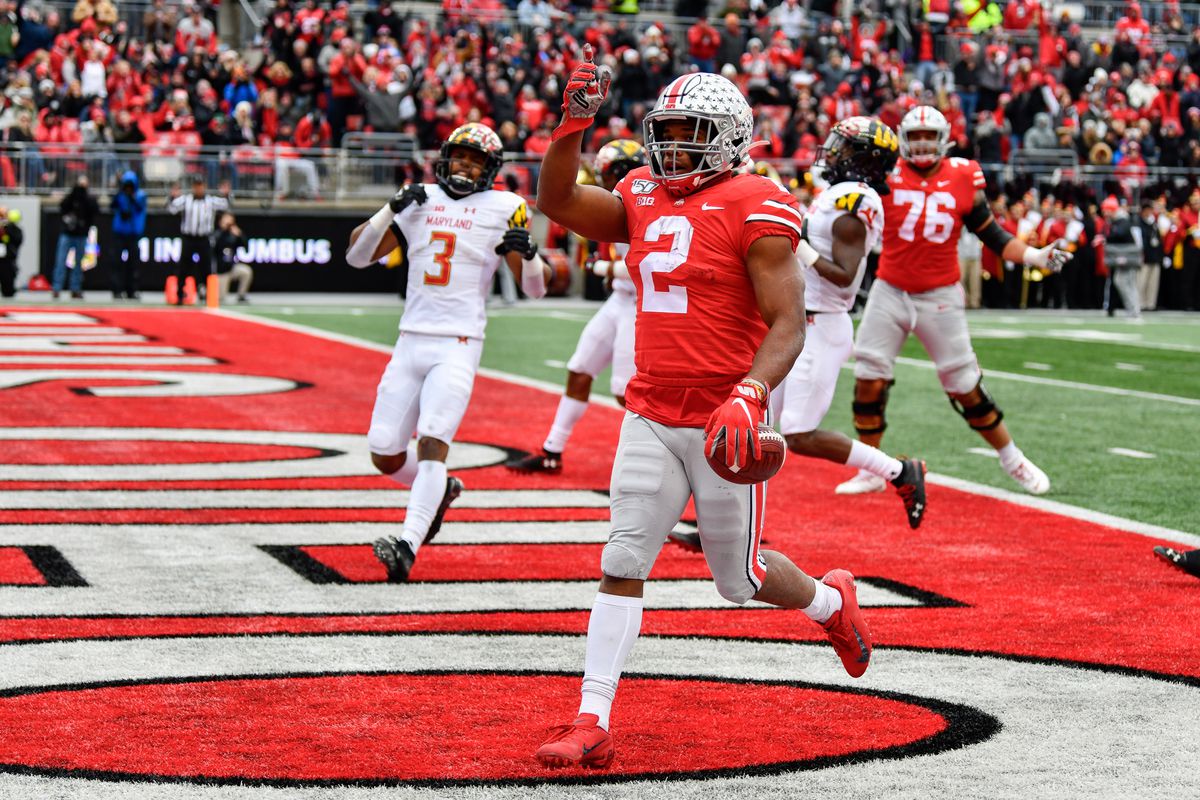 Now the Buckeyes face the Nittany Lions, whose only loss was to Minnesota two weeks ago. Penn State was challenging for a spot in the CFP before the 31-26 loss to the Gophers effectively ended that dream.
But that doesn't mean the season is over for the Nittany Lions. There is a possibility they could make the Rose Bowl, but to do that they would have to upset the Buckeyes to get in the conference championship game.
That doesn't appear likely — Penn State is an 18.5-point underdog to the Buckeyes. OSU's closest game this season was 24 points in victories over Florida Atlantic and Michigan State.
Ohio State Upset Possible?
Last year, No. 17 ranked Penn State nearly upset No. 3 Ohio State at Happy Valley. The Nittany Lions lost after the Buckeyes rallied from a double-digit deficit in the fourth quarter to win, 27-26. It was the second time PSU had a double-digit lead in the second half and couldn't hold it.
This year, there should be no Penn State magic as Ohio State has dismantled conference opponents all season long. When the Buckeyes hosted then-No. 13 Wisconsin, they easily defeated the Badgers, 38-7.
PSU coach James Franklin knows how good the Buckeyes are, and he's not afraid to praise them. He told reporters on Tuesday that OSU has one of the most talented rosters he's seen.
"It's hard to be definitive about something like that. It's a gut feeling, just when you watch the tape and you see the length and you see the athleticism, you see the production, it's hard to argue with it," Franklin said. "When you talk to people in the profession that I know and respect, they talk about the number of probably first-round draft choices and things like that on their roster, it's kind of a combination of all those things."
Chase Young Returns
To give Franklin yet another headache, defensive end Chase Young will be returning from a two-game suspension. Young is considered the best defensive player in college football. Despite missing the last two games, he is half a sack away from regaining the lead he held before his suspension.
Franklin said he must devise a plan that limits Young's effectiveness, while dealing with other parts of the defense.
"But then the other balance is you spend too much time trying to deal with limiting Chase's impact that you're also not attacking the defense and doing the things you have to do to be successful, you're just so worried about Chase," Franklin said. "And that's, to me, the real balance, is, how do you spend enough time on those guys that they don't have too much of an impact but also put your guys in a position to still have opportunities to make plays and be aggressive."