Saturday's game between No. 4 Ohio State (4-0) at Illinois (2-3) was called off by Ohio State Friday night as the COVID-19 virus has spread throughout the program.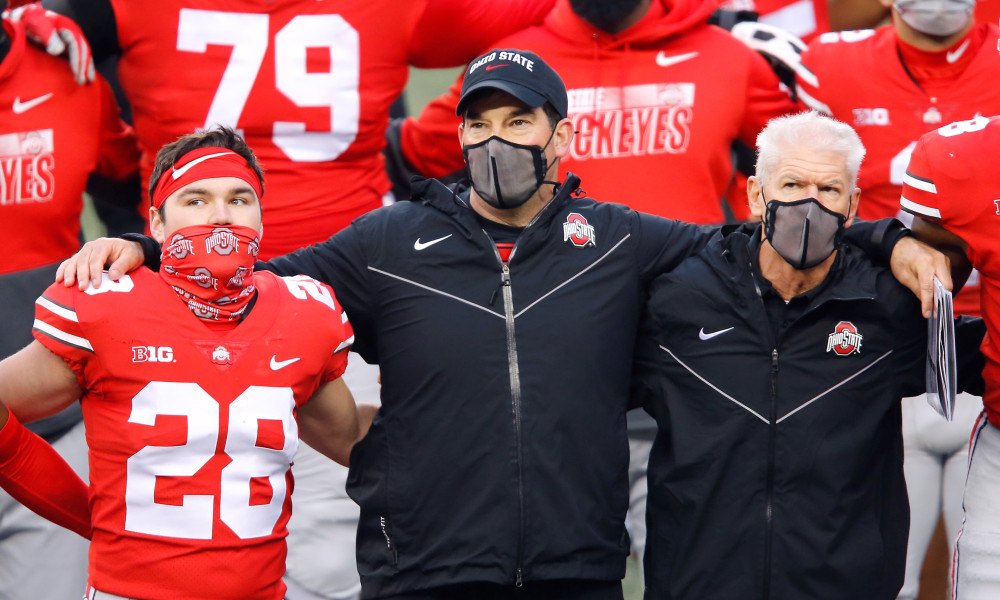 The Buckeyes reported too many positive tests to field a team this weekend. Head coach Ryan Day is among the undisclosed number of players and staff infected. 
Ohio State athletic director Gene Smith, university president Kristina M. Johnson, and head team physician Dr. Jim Borchers said the program had paused all team-related activities.
"We have continued to experience an increase in positive tests over the course of this week," Gene Smith said in a statement. "The health, safety, and well-being of our student-athlete is our main concern, and our decisions on their welfare will continue to be guided by our medical staff."
Buckeyes Might Not Meet Minimum Thresholds for Shot at Big 10 Title
The cancellation ensures that the Buckeyes can only play a maximum of seven games before the final College Football Playoff (CFP) selection on Dec. 20. If the school has another game canceled, they will be ineligible for the Big Ten title match per league regulations.
The CFP does not have a minimum number of games to qualify for a semifinal this year. But it can bump out teams from contention based on a shortened season, officials said.
Attention Returns to NCAA's Lack of Comprehensive Policy
The 13th week of the 2020 college football season marks the ignominious passage of 100 games affected by COVID-19. As individual programs and conferences scramble to enforce their own rules, the NCAA has come under scrutiny for its lack of a national policy. 
Before the season, college football's governing body decided that individual institutions and athletic departments would be responsible for their programs and conference guidelines.
College Towns Epicenters of Rampant COVID Spread
With evidence that college towns are some of the nations' hyper spreaders of the virus, the sport's breakdown fits in a national crisis narrative. 
"We could be facing an apocalypse by Christmas because of what is happening concerning the growing number of hospitalizations — 90,000 is a lot, but what if we have 150,000?" said Dr. Andre Campbell, a trauma surgeon at San Francisco General. "Those of us who take care of patients are really concerned about it."
With more than 200,000 new COVID-19 cases reported Friday, the US had more than 100,000 infections every day for 25 consecutive days. The national daily average is more than 166,000 cases in the last week.