Adding to the fallout from Kentucky Derby champion Medina Spirit's post-Derby positive medication test, the New York Racing Association temporarily suspended Hall of Fame trainer Bob Baffert from entering horses for any of the association's races.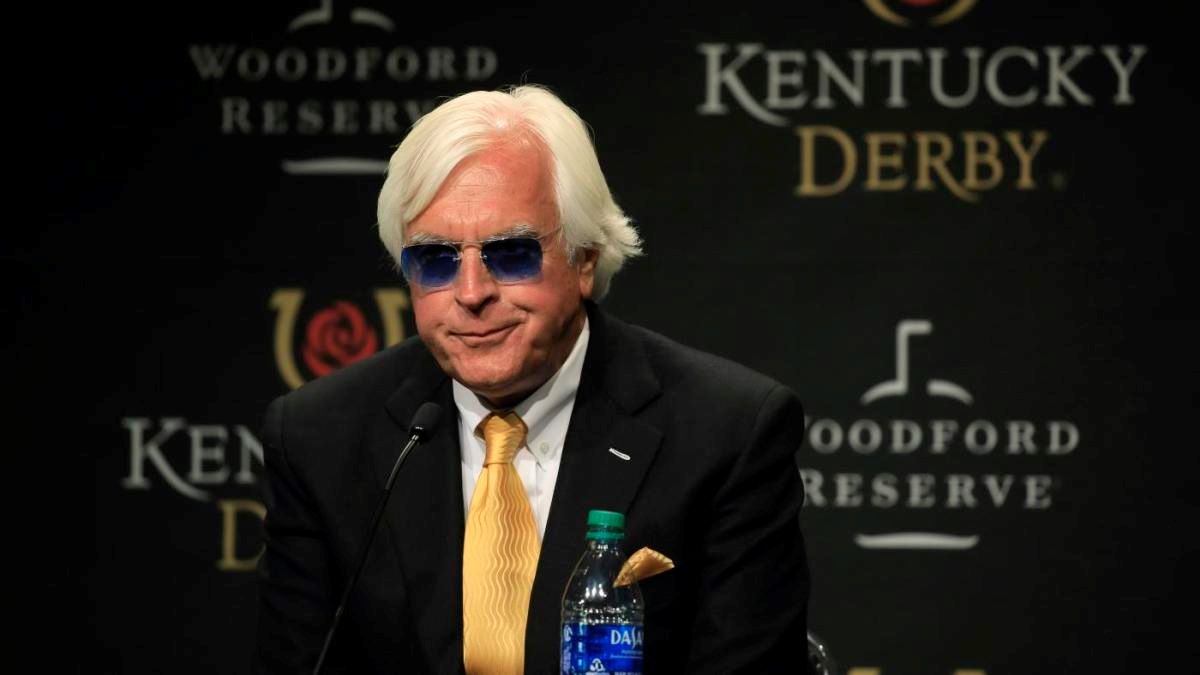 The ban extends to Baffert horses occupying stall space at Belmont Park, Aqueduct Racetrack, and Saratoga Race Course. The NYRA said in a statement that the length of the suspension will be determined based on the ongoing investigation by the Kentucky Horse Racing Commission.
"In order to maintain a successful Thoroughbred racing industry in New York, NYRA must protect the integrity of the sport for our fans, the betting public and racing participants," NYRA President and CEO Dave O'Rourke said in a statement. "That responsibility demands the action taken today in the best interests of Thoroughbred racing."
That KHRC investigation centers on Medina Spirit testing positive for 21 picograms of the anti-inflammatory betamethasone. That medication is legal, but must clear a horse's system on race day. A picogram is one-trillionth of a gram.
Baffert's recent history played an important part
The KHRC is currently awaiting the results of Medina Spirit's split sample. If that comes back positive, Churchill Downs already said it will disqualify Medina Spirit and promote runner-up Mandaloun to Derby winner.
Baffert initially denied giving Medina Spirit anything with betamethasone. But two days after announcing the positive test, he said a veterinarian at his Southern California barn gave the colt an ointment containing the medication to help treat a rash.
NYRA's statement said Baffert's recent failed drug tests played a part in its decision. This is Baffert's fifth medication violation in the last year. The violations took place in three states: California, Kentucky, and Arkansas. They involved four horses: Charlatan, Gamine, Merneith, and Medina Spirit.
One of Gamine's violations overturned on appeal
Gamine's involvement came in two instances: testing positive for an overage of lidocaine at Oaklawn Park and for bethamethasone at the Kentucky Oaks.
Oaklawn stewards originally disqualified her from her allowance win, but that was reinstated on appeal. Baffert didn't appeal her betamethasone positive from the 2020 Oaks and she was disqualified from third to last.
Charlatan originally had his victory in one Arkansas Derby division nullified for a lidocaine overage. That too was reversed on appeal. Merneith, another Baffert filly, tested positive for dextromethorphan, a common ingredient found in human cough syrups. The test came after Merneith finished second in the fourth race at Del Mar last July. She kept her allowance optional claiming runner-up finish and Baffert was fined $2,500.
Baffert's Belmont Stakes plans on hold
The NYRA decision endangers any Belmont Stakes plans Baffert had with Medina Spirit. It also imperils any undercard plans. Chief among those is Charlatan, who Baffert targeted for the Grade 1 Metropolitan Handicap. That's one of seven Grade 1 races on the Belmont Stakes undercard.
Kentucky Derby winner Medina Spirit will not contend in next month's Belmont Stakes after the New York Racing Association (NYRA) temporarily suspended the horse and its famed trainer, Bob Baffert, on Monday following a failed drug test.​ https://t.co/qNkS0QllGo

— Reuters Sports (@ReutersSports) May 17, 2021
New York regulators were busy Monday. Earlier, the New York State Gaming Commission fined trainer Linda Rice $50,000 and suspended her trainer's license for three years. That 5-0 decision came in the wake of the commission determining that Rice paid racing clerks for confidential entry information on overnight races before entries for those races had closed.
A non-medical, but forbidden way to seek an advantage
That's a violation of NYSGC regulations that stipulate the names of trainers and horses in a non-stakes race are not to be released until after that race is drawn. Doing so could give a trainer a competitive advantage.
The NYSGC cited "actions inconsistent with, and detrimental to, the best interest of racing generally and corrupt and improper acts and practices in relation to racing" for the ruling. During a hearing last November, Rice admitted paying a NYRA employee, but said the payment was a loan, not a bribe for confidential information.