The Kentucky Horse Racing Commission formally disqualified Gamine from the 2020 Kentucky Oaks after the Bob Baffert charge tested positive for betamethasone. Along with that, the commission fined Baffert $1,500.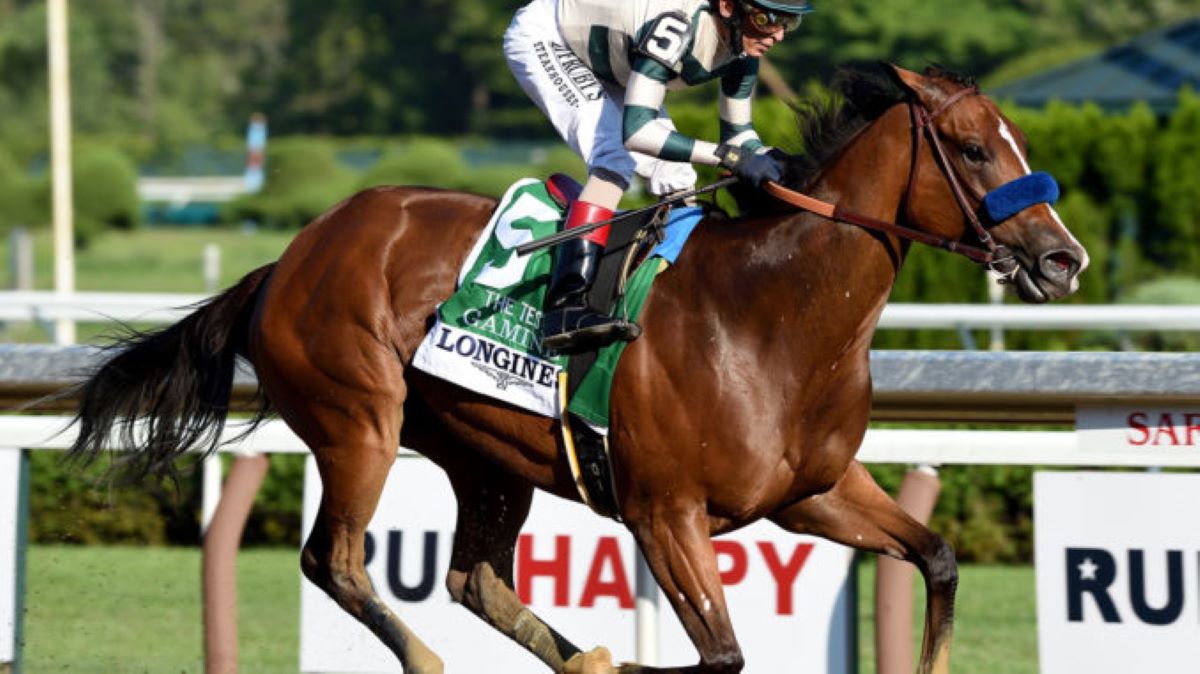 As a result of the Jan. 30 ruling, posted on the KHRC website, Gamine forfeits the $120,000 she earned for finishing third in the Sept. 4 race at Churchill Downs. That lifts fourth-place Speech into third, behind 17/1 upset winner Shedaresthedevil and runner-up Swiss Skydiver.
This does not affect pari-mutuel wagering. It does affect the earnings of the Champion Female Sprinter of 2020.
Baffert waived his right to appeal the ruling. His attorney, Craig Robertson, said he will pay the fine. This represents a 180-degree turn from Robertson's reaction when news of the positive test broke in October.
Baffert's Team Questioned Initial Report
At that time, Robertson called the New York Times report "inaccurate." He questioned the validity of the test, writing at the time that "Betamethasone is a legal, commonly used anti-inflammatory medication. It is not a banned substance. The medication was administered to Gamine on Aug. 17 by her veterinarian, and on the veterinarian's recommendation."
Robertson is correct on one front. Betamethasone is not a banned substance. It is a Class C drug used to relieve inflammation in a horse's joints. The KHRC permits betamethasone, but mandates a 14-day withdrawal period between the time it's administered to a horse and race day. Testing positive for the drug on race day is an automatic violation.
"Importantly, the veterinarian followed established medical and regulatory guidelines in administering the medication," Robertson wrote in October. "The withdrawal guidelines published by the Kentucky Horse Racing Commission recommend that the medication not be given within 14 days of a race. In this instance, as an additional layer of protection, Gamine's veterinarian last treated her with betamethasone 18 days before the Oaks."
Drug Strike Two for Gamine
That marked Gamine's second drug violation and the fourth positive test for a Baffert horse in 2020. At Oaklawn Park in May, both Gamine and Charlatan tested positive for an excess amount of lidocaine. That came after Charlatan won his division of the Arkansas Derby and Gamine won an allowance race on the Arkansas Derby undercard.
Both horses gave back their victories and the associated prize money. Charlatan also forfeited the 100 Kentucky Derby qualification points from the Arkansas Derby victory. That became a moot point when he injured himself a month later and did not run the Derby.
Baffert said the overage came after his chief lieutenant, Jimmy Barnes, touched both horses while applying tongue ties. Baffert said Barnes applied the ties after applying a Salon-Pas back-relief patch to his ailing back. Robertson said he plans on appealing that decision to the Arkansas Racing Commission.
Baffert Seeks Compliance Help, Hires Doctor
The fourth instance involved another filly, Merneith. She tested positive for dextromethorphan after finishing second in a Del Mar race last summer.
That brought Baffert a $2,500 fine and prompted the Hall of Fame trainer to hire Dr. Michael Hore of Hagyard Equine Medical Institute to help his barn with drug compliance.