Despite reducing race days for the Belmont Park fall meet and the Aqueduct winter meet, the New York Racing Association told New York state regulators it can financially operate under current conditions into the first half of 2021.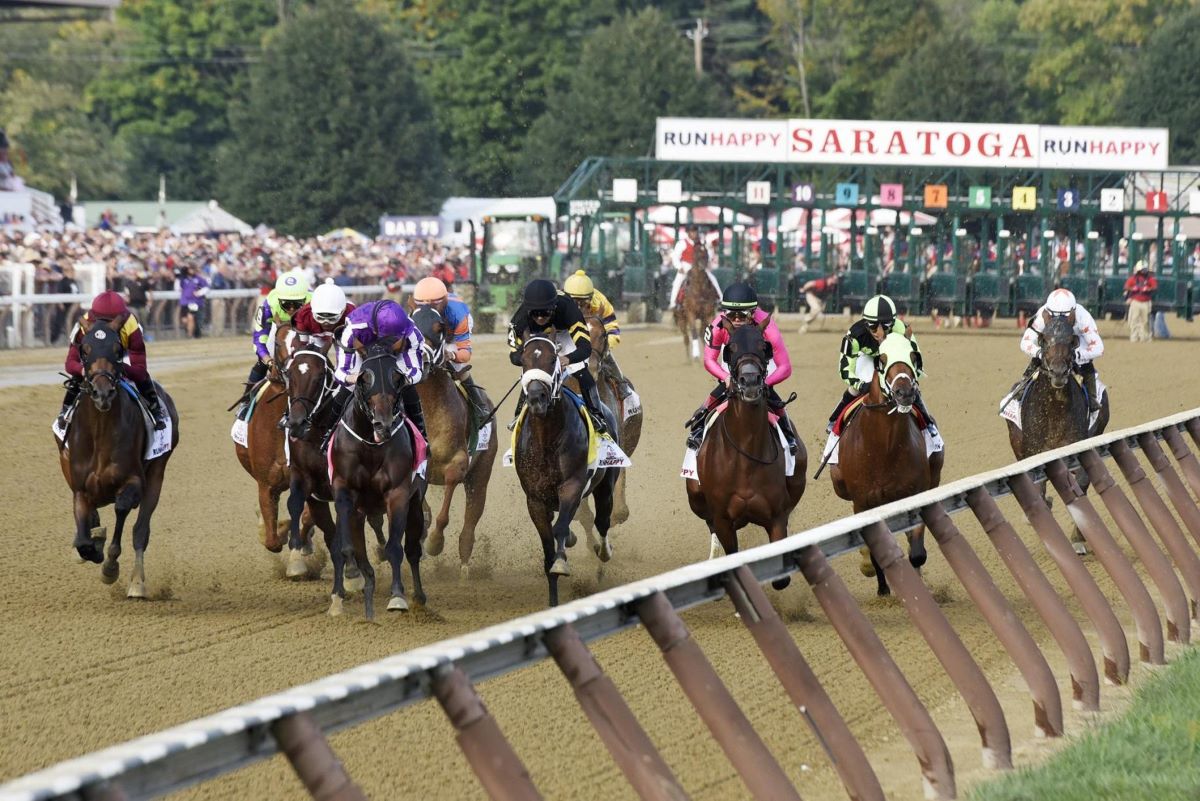 The concerns about NYRA's financial viability came because of the coronavirus pandemic, which forced NYRA to hold spectator-free racing at its three main tracks, Aqueduct, Belmont Park, and Saratoga. The organization was further crippled by the closure of a casino next to Aqueduct.
That casino and its video lottery terminals (VLTs) provides roughly one-third of NYRA's purses in a given year, along with fueling part of its operating funds and capital expenditures.
During a Tuesday conference-call meeting, NYRA CEO David O'Rourke and CFO Renee Postel told officials from the NYRA Franchise Oversight Board that 11 race days will be cut from this fall's Belmont and Aqueduct meets. O'Rourke said this is being done to keep purse levels roughly stable in the absence of casino funds.
Increased Handle Didn't Make Up for Absent Fans
Belmont Park's fall meet usually opens the Friday after Labor Day, but NYRA officials built in an extra week break between Saratoga's closing day on Labor Day and Belmont's opening day, currently scheduled for Sept. 18.
Both Belmont Park's spring/summer meet and Saratoga's summer meet enjoyed increased handle in 2020. Much of that was due to off-track wagering and advance deposit wagering (ADW) on phone apps and other devices. NYRA does have its own app, NYRA Bets, which allows it to keep 100% of wagers made on the platform. Officials reported a 200% year-over-year increase in NYRA Bets activations compared to 2019. Officials added that 25,000 people activated accounts in the second quarter.
NYRA also cashed a $13 million insurance policy the association took out to cover losses from event cancellations. Those payments covered lost revenue from the Belmont Stakes and four key Saturdays at Saratoga, including Whitney Saturday and Travers Saturday.
Singing the Saratoga Blues
That insurance payment was canceled out by NYRA losing nearly 20% (43 days) of its 2020 race days, and running spectator-free cards. Where NYRA really feels the loss of fans is at Saratoga. That's because that track's slate is the organization's cash-cow meet. As a result, NYRA reported a $6.7 million loss in the second quarter. It projected a $1.8 million gain during that time.
Robert Williams, executive director of the New York State Gaming Commission and head of the FOB, asked how long NYRA can operate without the Aqueduct casino revenues.
"We still have cash at the end of 2021," Postel said.
Keeping Projections Short-Term and Digestible
NYRA's revenue stream comes from three areas — operating funds, capital funds, and purse accounts. The reduced purse levels, usually coming from stakes events at the top of the racing class pyramid, don't fully make up the lost liquidity from the casino closure.
This has O'Rourke double-checking his crystal ball. Despite Postel's optimistic reading of the financial tea leaves, O'Rourke refuses to project beyond December 2020. There are too many variables: the pandemic, any change in the governmental reaction to the pandemic, and the uncertainty surrounding NYRA's finances in general.
"We're kind of taking it on a meet-by-meet approach," O'Rourke told the FOB members at Tuesday's meeting.