Novak Djokovic sat out of several tournaments this season as he remains unvaccinated at a time when most global tennis events require a COVID-19 vaccination. But organizers say that will no longer be a problem at the French Open this May.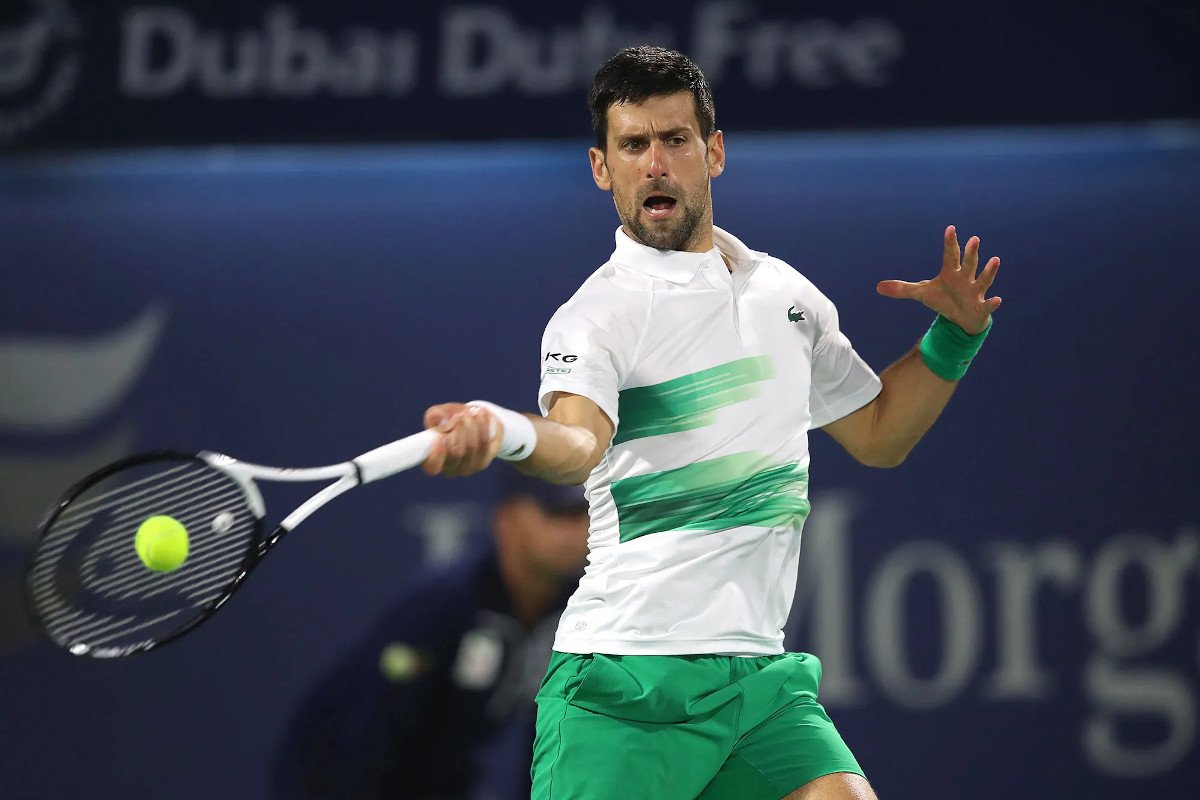 France lifted most of its coronavirus restrictions on Monday, a move that appears to open the door for Djokovic to compete at Roland Garros.
Fluid COVID situation could still trip up Djokovic
While French authorities have maintained COVID restrictions in hospitals, nursing homes, and on public transport, there are currently no rules that would limit attendance or participation at the French Open.
French tennis federation president Gilles Moretton said that while Djokovic should be allowed to play, the situation remains fluid with the tournament still more than two months away.
"There's still a virus circulating, and we have to be cautious," Moretton told reporters. "If things were to happen again and the government would take new measures, we would not be excluded from these measures."
Djokovic infamously missed the Australian Open this year after a legal battle over his deportation from the country. He also missed tournaments in the United States, as he cannot enter the country without a COVID-19 vaccination. He's said that he's willing to miss more tournaments – including Grand Slam events – rather than conform with vaccine mandates.
Djokovic expects to return to tournament play next month at the ATP Masters event in Monte Carlo. The clay-court event serves as an important warmup for the French Open. Djokovic has won the tournament twice, in 2013 and in 2015.
While Djokovic will be a contender at Roland Garros, he's not the favorite. Rafael Nadal is a +100 pick to win his 14th French Open title, according to DraftKings Sportsbook. Djokovic rates as the +225 second choice, ahead of Stefanos Tsitsipas (+600) and Dominic Thiem (+900).
Grand Slams moving to 10-point tiebreaks in final sets
The French Open will also allow Russian and Belarusian players to compete. However, they will do so under neutral flags in deference to the invasion of Ukraine.
There will be one other significant change at the French Open this year. The Grand Slam Board announced Wednesday that all majors will begin using a 10-point tiebreak to determine the winner of the final set in the case of a 6-6 tie.
This was already the rule at the Australian Open. However, the US Open used a traditional seven-point tiebreak, while Wimbledon only went to a seven-point tiebreak in the case of a 12-12 tie in the final set. The French Open had been the only major still choosing to never use final-set tiebreaks.
"It may disappoint the purists, but we are proud to match the other Grand Slams with a super tiebreak at 6-6 in the fifth set," French Open tournament director Amelie Mauresmo told reporters. "From a sporting point of view it makes sense. It's consistent with the other Grand Slams. Sometimes players didn't know what the rule was."
The Grand Slam Board says it will trial the new rule for a full year before determining whether to implement a permanent rule change.