Novak Djokovic lost his legal battle to reinstate his visa on Sunday, ending his hopes of defending his Australian Open title. But the tournament must go on and, without the Serbian in the field, Daniil Medvedev has become the clear favorite to win the year's first Grand Slam.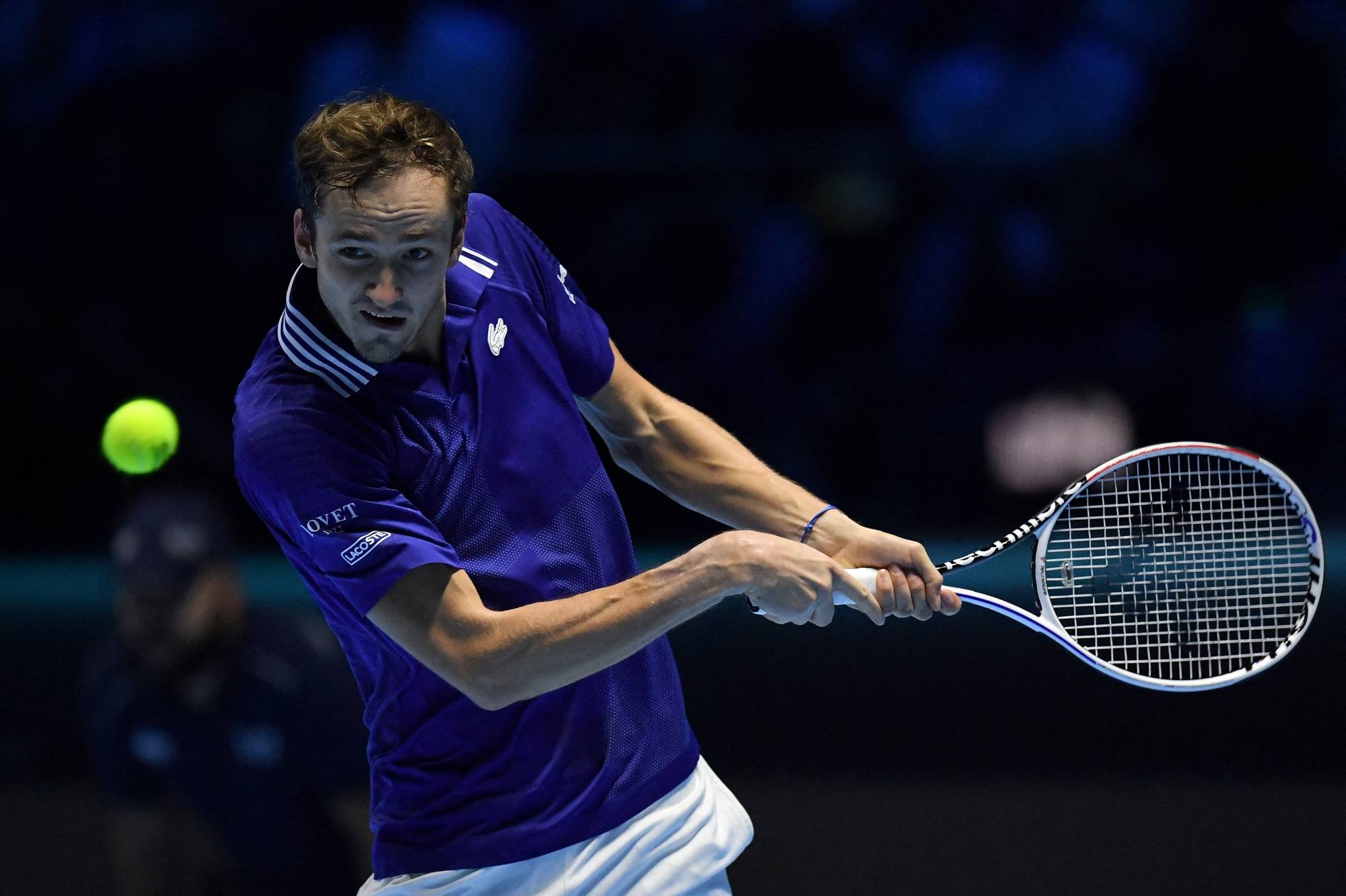 Medvedev rates as the +145 favorite to win the Australian Open men's championship, according to FanDuel Sportsbook.
Medvedev riding high after US Open victory
That puts him far ahead of other top contenders like Alexander Zverev (+270) and Rafael Nadal (+700). In fact, Medvedev stands as a far clearer favorite than Djokovic did when he was still in the field. While the nine-time Australian Open champion was the favorite, Djokovic rated just ahead of Medvedev. Oddsmakers saw the pair as the only two likely winners.
Medvedev won his first Grand Slam title at the 2021 US Open. He defeated Djokovic in straight sets to prevent Djokovic from earning a calendar-year Grand Slam and capturing what would have been a record 21st major title.
While tennis fans focused on how Medvedev denied Djokovic an incredible accomplishment, the Russian gained confidence in himself by winning his first Grand Slam.
"The US Open gave me more confidence in my life and in my tennis life as well," Medvedev told reporters before the Australian Open. "Sometimes before tournaments I could be a little bit concerned if I was not playing well. [I could get] a little bit nervous and sometimes angry. But I feel like I know even more what I can do and how I can play."
Medvedev will open his tournament on Tuesday (Monday evening in the United States) against Henri Laaksonen. Meanwhile, some of the other top seeds have already had strong starts to their Australian Open campaigns.
Nadal starts Australian Open with straight-sets win
Zverev, the No. 3 seed, swept fellow German Daniel Altmaier 7-6 (7-3), 6-1, 7-6 (7-1) to advance to the second round. Nadal also moved on by beating American Marcos Giron in straight sets, 6-1, 6-4, 6-2. Nadal suffered with his own case of COVID-19 in December, and has struggled to get back into shape since then.
"The symptoms haven't been nice," Nadal said after the win. "I have been four days in bed and then three more days just destroyed physically. After that, I started to feel a little bit better."
Matteo Berrettini, Hubert Hurkacz, and Denis Shapovalov were among the other top seeds to win on the first day of the Australian Open.
Meanwhile, Djokovic's Australian Open issues may not end in 2022. Under Australian law, he now faces an automatic three-year ban on entry into the country after officials revoked his visa. However, the immigration minister can overrule that regulation if there are compelling or compassionate reasons for doing so.
"It does go over a three-year period, but there is the opportunity for [a person] to return in the right circumstances," Australian Prime Minister Scott Morrison told 2GB. "That will be considered at the time."
Djokovic could be in danger of missing the 2022 French Open as well. The French parliament passed a law on Sunday that requires people to have a certificate of vaccination in order to enter public places, including sports venues. The nation's sports ministry confirmed on Monday that there would be no special exemptions from that law. The French Open begins on May 22.