There are a half-dozen average NFL teams with enough talent to post a winning season in 2022 and compete for a wild-card spot. But, if those fringe teams aren't careful, they could join the bottom 10 teams that are destined for a losing season. Oddsmakers set near break-even win totals for New England Patriots, Las Vegas Raiders, and Miami Dolphins at 8.5 o/u for the upcoming 17-game season.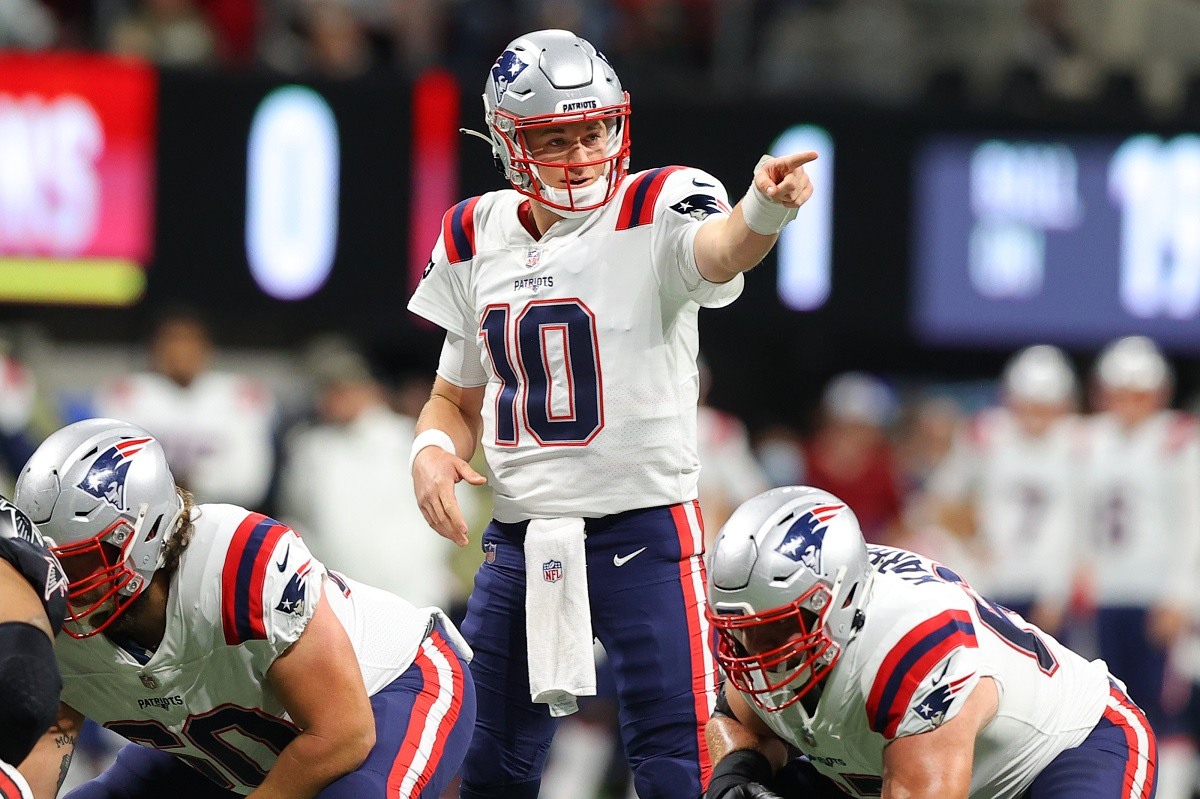 The New Orleans Saints, New York Giants, Jacksonville Jaguars, and Chicago Bears all have new coaches this season, so there's a lot of optimism among fans, but not so much faith from the bookies because all four teams have win totals below 7.5 o/u.
---
2022 NFL Win Totals – Bottom 15
Miami Dolphins 8.5
New England Patriots 8.5
Las Vegas Raiders 8.5
Washington Commanders 7.5
Pittsburgh Steelers 7.5
New Orleans Saints 7.5
New York Giants 7
Jacksonville Jaguars 6.5
Chicago Bears 6.5
Seattle Seahawks 6
Carolina Panthers 6
Detroit Lions 6
New York Jets 5.5
Atlanta Falcons 5.5
Houston Texans 4.5
---
At least 15 teams are listed at 8.5 wins or fewer, which is almost half the league. Don't forget the NFL season is now 17 games long, spread out over 18 weeks. So, 8.5 wins is a demarcation line to determine whether or not your team will post a winning season at 9-8 and better, or a losing season at 8-9 and worse.
8-9 or 9-8?
Three teams are slated with win totals of exactly nine games, including the Arizona Cardinals, Philadelphia Eagles, and Minnesota Vikings. The Cardinals have to work out a contract extension with quarterback Kyler Murray, otherwise, there could be a thorny hold-out situation in Arizona. The Eagles are a team on the upswing, but they could pad their win totals with games against paltry NFC East teams. The Vikings hired a new head coach — Kevin O'Connell from the Super Bowl champion LA Rams — but their future rides or dies with quarterback Kirk Cousins.
The bookies aren't 100% sold on Bill Belichick and the New England Patriots this season. The Patriots have a win total assessment of 8.5 o/u, but Belichick often surprises people when you least expect it. Plus, they get to feast off the crappy New York Jets and Miami Dolphins in rebuilding mode.
The Dolphins also have a win total of 8.5 o/u, but they declined on getting fleeced by the Houston Texans in a Deshaun Watson trade. New head coach Mike McDaniel will stick with Tua Tagovailoa at quarterback, and he's gambling on Tua's fragile health. At least the Fins have a speedy weapon with the addition of Tyreek Hill.
The Pittsburgh Steelers face their first season without Big Ben Roethlisberger under center since the 2000s, which is why they're expected to finish the season below .500 with a soon-to-be drafted rookie quarterback.
Josh McDaniel left the safety of New England to take another shot at a head-coaching gig. Of course, he heads to one of the toughest divisions with the AFC West. McDaniel will have a tough schedule playing the Kansas City Chiefs, LA Chargers, and Denver Broncos twice a year. Just like the Dolphins and Patriots, the Raiders find themselves with a win total of 8.5 o/u.
New Head Coaches: Saints, Giants, Jags
After 15 seasons as a head coach, Sean Payton abruptly retired from the New Orleans Saints in the offseason. The Saints hired a new head coach from within the organization, promoting defensive coordinator Dennis Allen to replace Payton. The Saints have a big question mark at quarterback because Jameis Winston is coming off an ACL surgery.
The New York Giants raided the Buffalo Bills hoping the addition of Brian Daboll can help turn around a team in turmoil. We'll see if Daboll installing the Bills' playbook can transform Daniel Jones into a Josh Allen clone. It's been nothing short of misery for the hyper-accurate quarterback that college teammates originally called Danny Dimes because he played more like Danny Pennies with the Giants.
The Jacksonville Jaguars realized they made a horrible head coaching choice with Urban Meyer more than halfway through the season when 99% of the free world knew it was a huge mistake from Day 1. The Jags squandered Trevor Lawrence's entire rookie season thanks to Meyer's ineptitude. The Jags are sick of losing, so they hired Doug Pederson. With a modest win total of 6.5 o/u, even the bookies think the Jaguars will take a step in the right direction compared to the disastrous 2021 campaign.
Bottom of the Barrel: Seahawks, Lions, Jets, Falcons, Texans
The Seattle Seahawks are the favorites to land Baker Mayfield in a trade, but they're expected to suck badly in their first season without Russell Wilson, which is why experts think the Seahawks will barely win six games facing a top-heavy NFC West.
The Detroit Lions secured a spot on the upcoming season of the popular reality series "Hard Knocks" on HBO. We're rooting for the Lions because we love head coach Dan Campbell. The Lions won only three games last year, but they lost a lot of close games. We like the Lions to play the role of the surprise team this season and exceed their win total of 6 o/u.
The New York Jets are still the same dismal LOLJets. We don't have a bright outlook for the cursed franchise, so a win total of 5.5 o/u wins seems appropriate. Perhaps if the Jets land stud wideout DK Metcalf in a trade with the Seahawks, it could put them north of six wins. Otherwise, a bad Jets squad just boosts the win total for the Patriots and Dolphins.
Matty Ice is nevermore. The Atlanta Falcons traded Matt Ryan to the Indianapolis Colts last month. Perhaps quarterback Marcus Mariota can turn around the Atlanta Falcons after being reunited with former offensive coordinator Art Smith? The Dirty Birds need a lot of help if they expect to win six or more games and surpass 5.5 o/u.
And yes, the Houston Texans are once again designated as the worst team in the NFL. Maybe Lovie Smith can instill a winning culture in Houston, but he has a lot of work ahead of him, which is why the lowly Texans are the lowest on the board with 4.5 o/u.