Week 8 of the NFL season features a couple of marquee matchups, including the undefeated Pittsburgh Steelers (6-0) heading to Baltimore for a throwdown against Lamar Jackson and the Ravens (5-1).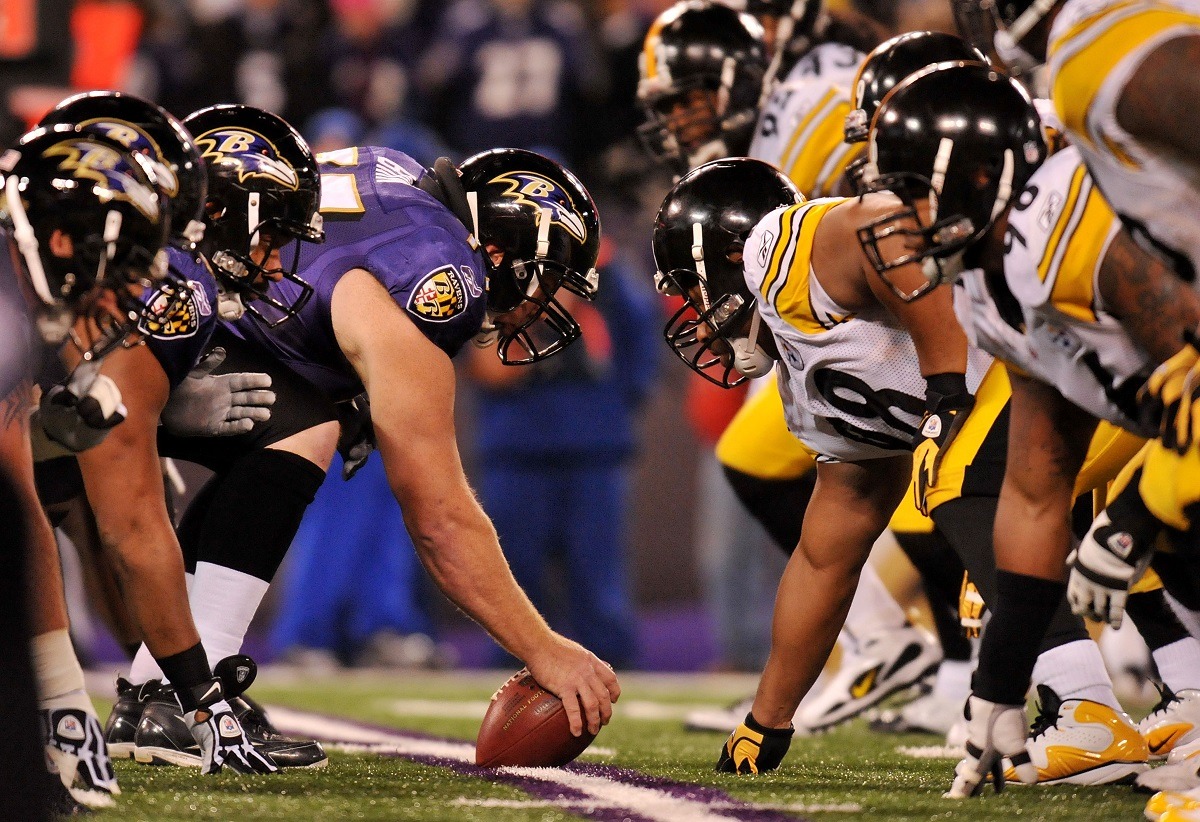 The New York Jets (0-7) have yet to win a game this season and face an uphill battle against the Super Bowl champs. Patrick Mahomes and the Kansas City Chiefs are spotting the LOL Jets nearly 20 points in Week 8, which is the largest point spread of the NFL season. The Jets are 1-6 ATS this season, but you could spot them four touchdowns and they'll probably blow it.
The Chicago Bears are a home dog this week (ho hum, a home bear) against Drew Brees and the New Orleans Saints in another big NFC joust involving potential playoff teams.
Other games of note include the Seattle Seahawks hosting the San Francisco 49ers, and everyone I know keeps wondering why that line is only three points. What do the bookies know about this game that we don't? That's just one of the many mysteries facing NFL bettors heading into Week 8.
Here's our quickie betting preview.
OG's Game of the Week
Pittsburgh Steelers (6-0) at Baltimore Ravens (5-1) … The Steelers beat the Titans last week to remain as the lone undefeated team in the NFL heading into Week 8 against the Ravens. The Ravens are a 5-win team, but haven't dominated opponents like they did last season. Lamar Jackson and the Ravens are fresh off a bye week and are hosting the Steelers, which gives them the edge. But four points? Seems a bit high for a Ravens/Steelers smashmouth divisional brawl, but Pittsburgh is 5-1 ATS this season. LINE: Pittsburgh +4
Robert Spillane sent him back 💪 @14rspillane @steelers

📺 #PITvsTEN pic.twitter.com/Sc3H9rpaOh

— The Checkdown (@thecheckdown) October 25, 2020
Tale of Two Cities
New York Jets (0-7) at Kansas City Chiefs (6-1) … Charles Dickens would preview this as "it was the best of times, it was the worst of times." The LOL Jets are the worst team in the NFL this season, and are competing for the title as worst-all time. Defending champs Kansas City are on a mission to win another Super Bowl. We've been fading the Jets all season and Kansas City is 5-2 ATS this season. Even with a three-touchdown point spread, we still love KC. LINE: KC -19.5
5-Win Club: Bills, Browns, Packers, Seahawks
New England Patriots (2-4) at Buffalo Bills (5-2) … It's do-or-die for the Patriots. If they lose this one, their playoff hopes drastically drop off. The Bills dropped two in a row and then barely beat the Jets without scoring a single touchdown. LINE: New England +4
Las Vegas Raiders (3-3) at Cleveland Browns (5-2) … Which Raiders team will show up in Cleveland to tackle the Dog Pound? The Good Raiders averaged 36 points in victories over Carolina, New Orleans, and Kansas City. The Bad Raiders averaged 21 points in losses to New England, Buffalo, and Tampa Bay. The Browns played back-to-back divisional smashmouth games, which puts them in a tough spot. LINE: Las Vegas +2.5
Minnesota Vikings (1-5) at Green Bay Packers (5-1) … Heading into the preseason, NFC North fans circled this game. Alas, that's when everyone thought the Vikes were good. Instead, it's a classic battle of a 5-1 team vs. a 1-5 team. The high-octane Packers are also 5-1 ATS. LINE: Green Bay -6.5
San Francisco 49ers (4-3) at Seattle Seahawks (5-1) … Toss out the records when these two divisional foes play because it's always a tough game. Seattle's bad luck with unhealthy running backs continues. Will Pete Carroll call Marshawn Lynch next week and convince him to come out of retirement once again? Seattle lost their first game of the season in OT to Arizona. They don't want to lose back-to-back NFC West games. LINE: Seattle -3
Home Cat Alert: Bungles and Kittens
Tennessee Titans (5-1) at Cincinnati Bengals (1-5-1) … The Titans are fresh off their first L of the season at the hands of the Pittsburgh Steelers. The Bengals struggle to secure wins, but they keep every game close. Cincy is 1-5-1 SU, but 5-2 against the spread. LINE: Cincy +5.5
Indianapolis Colts (4-2) at Detroit Lions (3-3) … The Colts won four games, but they had an easy schedule to start the season. The Lions are 3-1 ATS in their last four games, with the under hitting three out of four times. Home Cat Alert! The Lions are home dogs in this one. LINE: Detroit +3
TJ HOCKENSON. FOR THE WIN. ON #NationalTightEndsDay! #OnePride #DETvsATL pic.twitter.com/IgPI0pOLGy

— NFL (@NFL) October 25, 2020
Home Dog Alert: Donkeys, Bears, and Fish
LA Chargers (2-4) at Denver Broncos (2-4) … John Elway will get to see Justin Herbert up close and personal. That's the guy he should've drafted because the rookie looks good and continues to get better each week. Another home dog situation with the Broncos getting +3.5. The Chargers are tied for best ATS record in the NFL at 5-1. LINE: LA Chargers -3.5
New Orleans Saints (4-2) at Chicago Bears (5-2) … The Bears are licking their wounds after getting their arses handed to them in Hollywood on MNF by the Rams. Now they square off against Drew Brees and the Saints, who are only 2-4 ATS this season, but 1-4 ATS in their last five games. Da Bears are a home dog, er a home bear! LINE: Chicago +4.5
LA Rams (5-2) at Miami Dolphins (3-3) … The Rams head to the East Coast once again, but this time, it's after a short week (they beat the Chicago Bears on MNF in Week 7). It's Tua Time in Miami with the rookie getting his first start as a home dog. LINE: LA Rams -3.5
Poo Emoji Game of the Week: NFC Least
SNF: Dallas Cowboys (2-5) at Philadelphia Eagles (2-4-1) … Only true die-hard fans and degens will tune in to this crappy matchup. I'm shocked that the suits at NBC didn't flex out for a better game like the Saints/Bears, Niners/Seahawks, Ravens/Steelers. Andy Dalton is still in concussion mode, but rookie QB Ben DiNucci out of James Madison University could get the start. LINE: Philly -9
MNF: Tommy Boy Goes to NJ
MNF: Tampa Bay Bucs (5-2) at New York Giants (1-6) … The Bucs added Antonio Brown, which gives Bruce Arians another weapon in his offensive arsenal. The Giants usually give Tom Brady trouble, but this is a squad under duress. The G-men are doing their best to navigate a COVID-19 outbreak on their O-line. LINE: Tampa Bay -10.5
Tom Brady is now the all-time leader in passing touchdowns!

🏈 (via @NFL) pic.twitter.com/mBCSh6KTy5

— #RingerNFL (@ringernfl) October 25, 2020