For this week's version of the Gotta Get Unstuck Game of the Week, the Chicago Bears (5-1) head to Hollywood to play the Los Angeles Rams (4-2) at the new SoFi Stadium for a Monday Night Football broadcast.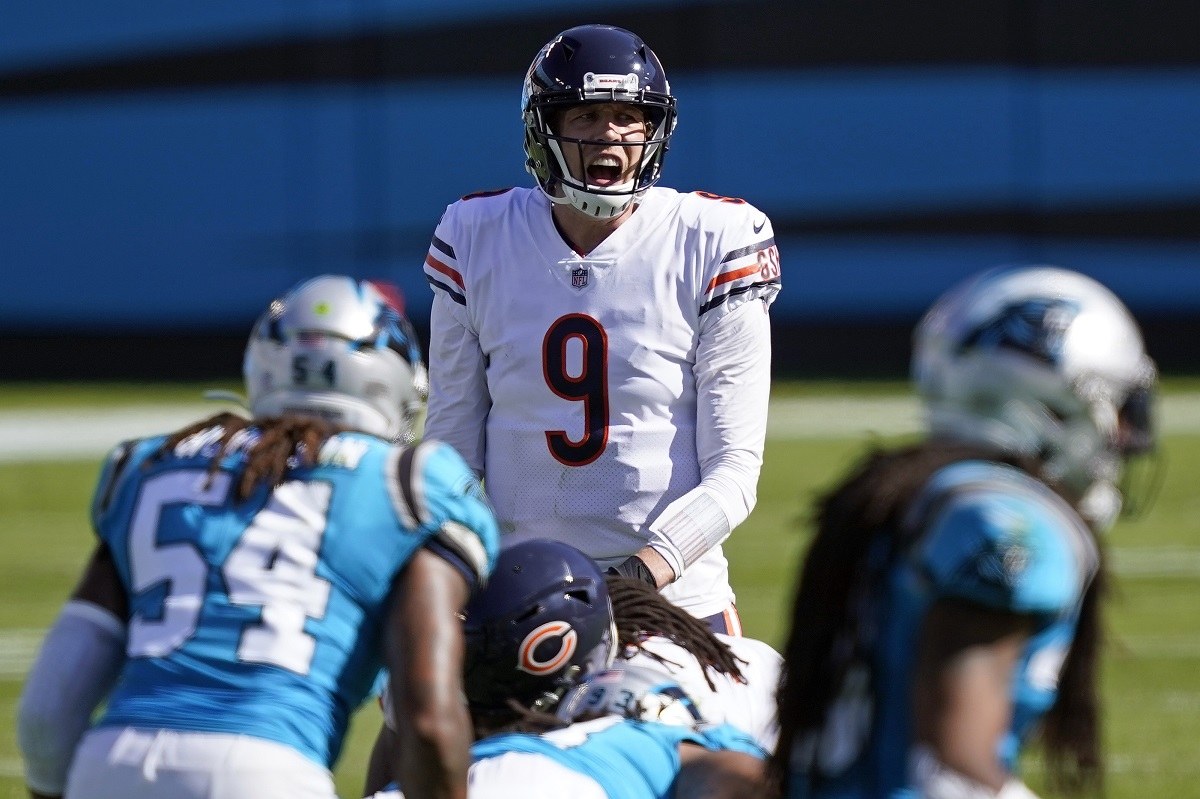 The Chicago Bears have been the Rodney Dangerfield of the NFL this season because they're a five-win team that can't get any respect. Chicago comes into this MNF matchup as a +6 underdog. The Bears won their first three games against unimpressive opponents, including the Atlanta Falcons (1-6) and New York Giants (1-6).
---
MNF: Chicago Bears (5-1) at LA Rams (4-2)
Kick-off: 5:15pm PT
Point Spread: LA Rams -6
Total: 44.5 o/u
Moneyline: CHI +230 / LA -260
---
The Rams are trying to bounce back from a 24-16 loss to San Francisco last weekend. Since Sean McVay arrived in LA, the Rams are 11-4 after a loss.
The Bears are 4-2 ATS, while the Rams are 3-3 ATS this season.
In case you're wondering, the underdog is 5-2 ATS during official Monday Night Football games this season. The under is also 5-2 in MNF games this season.
MNF D Slog?
Two solid defenses will battle each other on MNF. The Bears are ranked #7 in overall defense, allowing 19.3 ppg, while the Rams are ranked #5, allowing 19.0 ppg. The Bears held their last three opponents to under 19 points. In six games, the Monsters of the Midway held four opponents to 19 points or less.
The current total is 44.5 o/u. The under hit in each of the Bears' previous three games. For the Rams, the under hit three games in a row as well.
The Rams defense will be truly tested in Week 7. They held four opponents to 19 points or less, but all four were horrible NFC East teams. The Rams beat up on the Dallas Cowboys (17 points), Philadelphia Eagles (19 points), New York Giants (nine points), and Washington Football Team (10 points).
These two teams squared off at least once in the last two seasons, with LA winning in 2019 and Chicago victorious in 2018. The under hit in both games, and the winner never scored more than 17 points while the loser was held to less than seven points both times.
Despite the potential defensive slog, the Bears think a victory against the Rams on Monday Night Football will finally give them the respect they deserve.
"You've got to believe," said Chicago QB Nick Foles. "Without belief, nothing's possible."