The NFL trade deadline looms in less than two weeks and the latest rumors suggest the Houston Texans will finally trade Deshaun Watson to the Miami Dolphins sometime next week.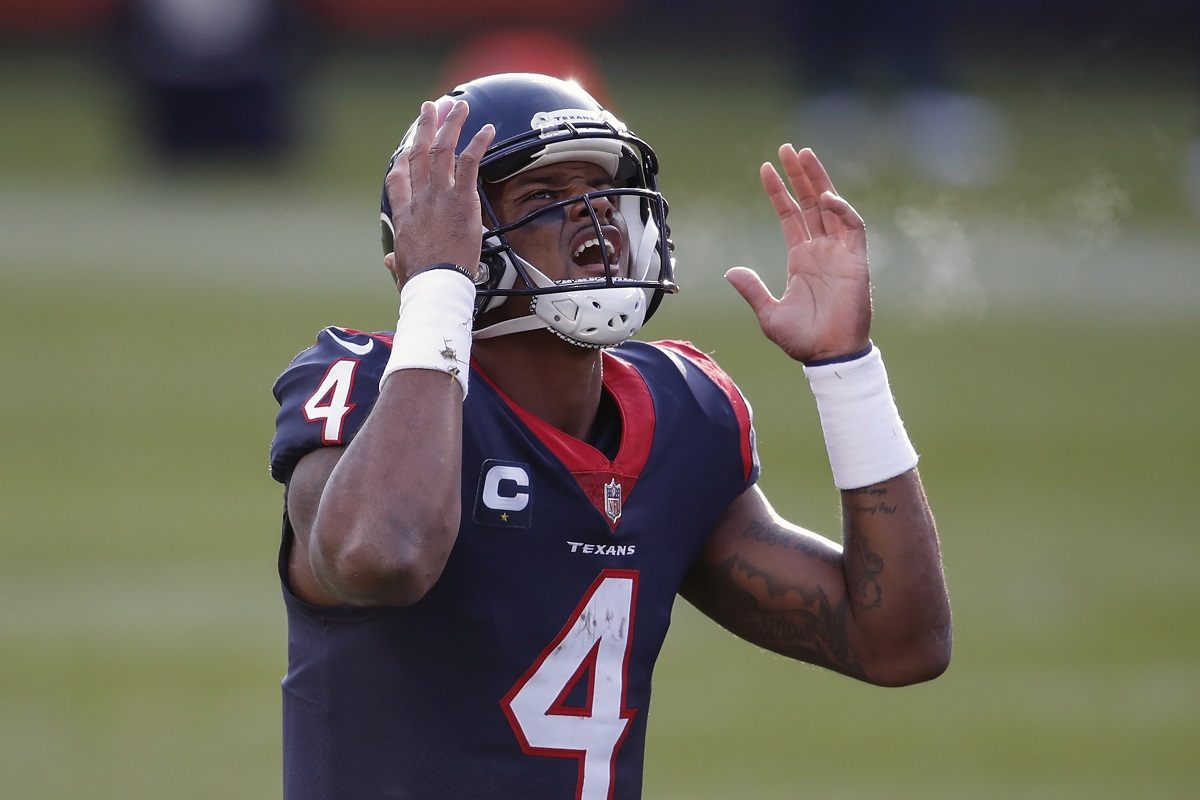 John McClain from the Houston Chronicle reported that a trade between the Texans and Dolphins could be completed as early as next week. There's no word yet on whether or not Miami quarterback Tua Tagovailoa will be included in the trade package for Watson.
The Dolphins (1-5) lost five games in a row, including an ugly loss against the winless Jacksonville Jaguars in London. The Texans won their first game of the season against the Jags, but have also dropped five straight.
Tagovailoa fractured his ribs in the second week of the season and missed three games for the Dolphins. He returned in Week 6, yet the Dolphins still lost to the lowly Jags in his first game back.
Without Watson, the Texans started the season with Tyrod Taylor under center. However, Taylor tweaked his hamstring in Week 2, and rookie backup Davis Mills has been the starter ever since. The Texans are fade material this season, especially when it comes to selecting their opponent as a valuable survivor pool pick.
Recap: Watson trade drama
Back in January, Watson said he wanted the Texans to trade him in the offseason, especially with a new regime taking over in the wake of the Bill O'Brien disaster. The Texans maintained a hardline approach and refused to trade Watson.
That's when the news broke about the multiple civil lawsuits from former masseuses claiming sexual misconduct against the QB. There are no less than 22 lawsuits ongoing against Watson, which is one of the reasons many teams aren't interested in inheriting a quarterback with legal issues.
The New York Jets were remotely interested prior to the 2021 NFL Draft when Watson first demanded a trade. The Jets had the capital and needed a quarterback, but the Texans weren't discussing trades with anyone.
The Dolphins stockpiled picks when they shipped the third-overall pick in the 2021 NFL Draft to the San Francisco 49ers to swap for the #12 pick, plus two first-rounders (in 2022 and 2023), and a third-rounder. That gave them the inside track to land Watson, but the Texans were slow to negotiate.
Prior to training camp, the Texans hinted at a potential Watson trade, but the Dolphins were the lone serious candidate due to the ridiculous price tag the Texans hung on him. The Texans sought a trade package of picks, including three first-rounders and a pair of second-round picks. Alas, the trade never materialized.
The NFL trade deadline is Nov. 2.