The Houston Texans will start rookie quarterback Davis Mills against the Carolina Panthers on Thursday Night Football in Week 3 after Tyrod Taylor suffered a hamstring injury during their loss to the Cleveland Browns in Week 2.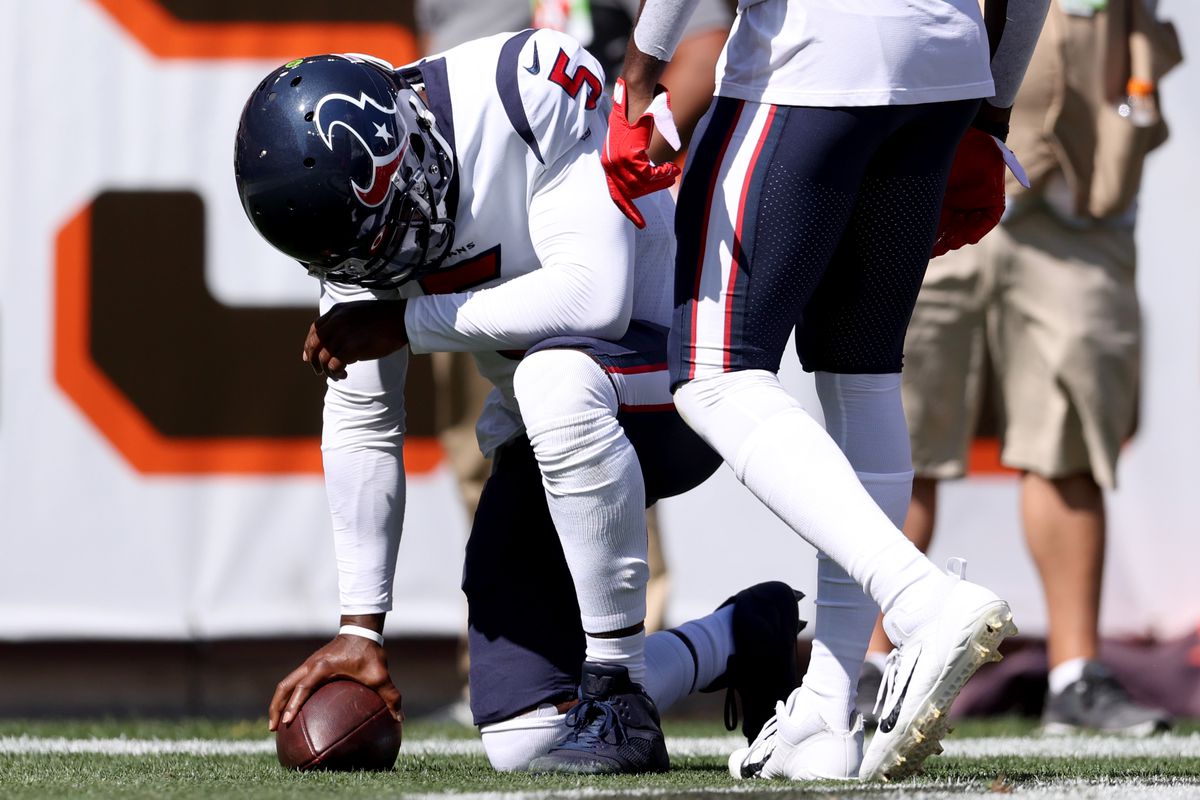 Taylor initially tweaked his hamstring in the second quarter against the Browns. Davis, Taylor's backup, replaced him in the second half.
Taylor had a steady game prior to the hamstring injury. He was a highly-efficient 10-for-11 in passing with 125 yards and one touchdown. He also scrambled for a 15-yard rushing touchdown.
If you watched the Browns/Texans game, then you know that the Texans played well enough to pull off the upset despite the fact they were a +12.5 underdog. Even without Taylor, the Texans were only down three points midway through the fourth quarter.
Head coach David Culley felt confident in promoting Davis.
"He's been ready," said Culley. "Now that he's gotten those reps, there will be a comfort level in starting the game."
The Texans drafted Mills out of Stanford with an early third round pick in the 2021 NFL Draft. In his rookie debut against the Browns, Mills completed 8-for-18 passes for 102 yards, one touchdown, and one pick. He was sacked once for a seven-yard loss.
Deshaun Watson is technically on the Texans roster, but he's continuing his plan to sit out the season in order to force the front office to trade him. Culley confirmed that Watson will be inactive for Thursday Night Football. The Texans will promote Jeff Driskel from the practice squad to the roster as the backup quarterback.