Backup quarterback Jacoby Brissett will start for the Miami Dolphins in Week 3 against the Las Vegas Raiders. After further testing, the Dolphins discovered starting quarterback Tua Tagovailoa has fractured ribs, which originated from an injury during Sunday's game against the Buffalo Bills.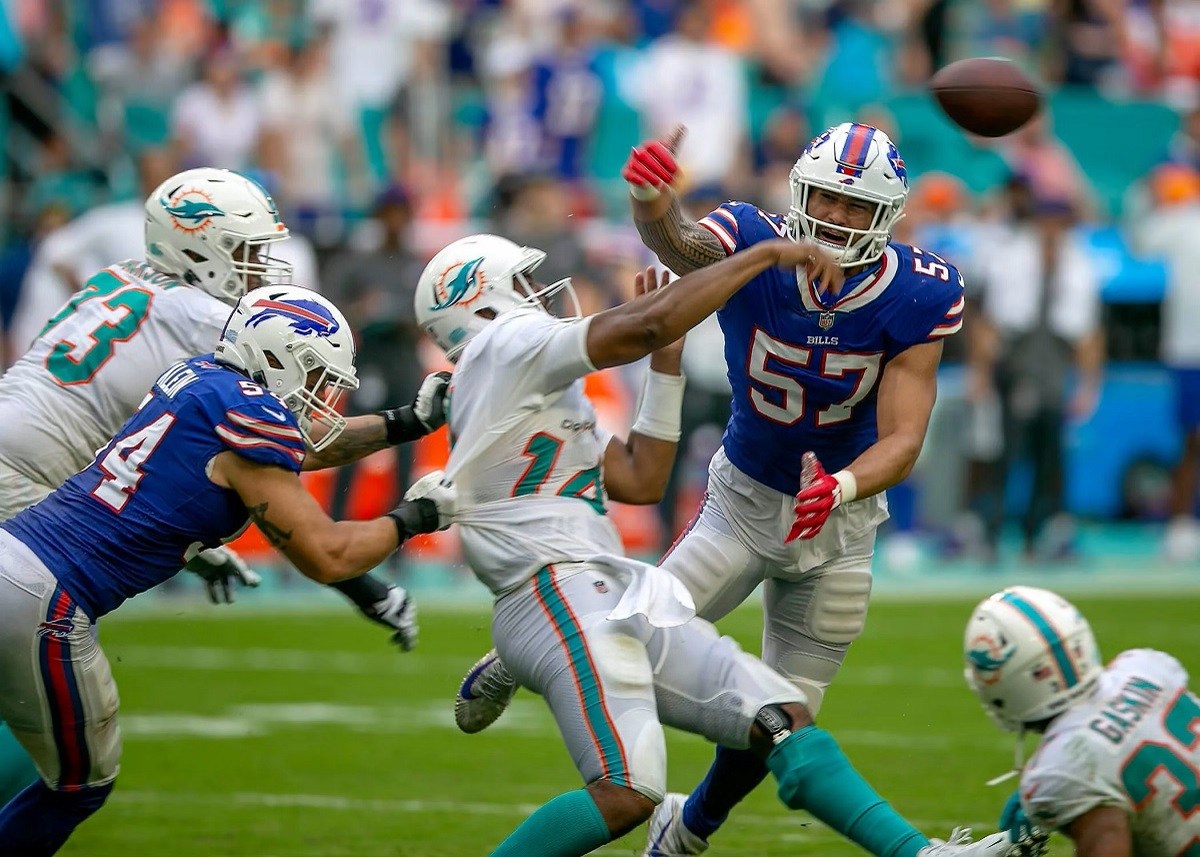 The Dolphins indicated that Tagovailoa had bruised ribs, but head coach Brian Flores said the team wanted to do more tests. They're lucky they did because the latest round of tests indicated a fracture.
"He's in good spirits, a tough kid," said Flores. "He wants to be out there with his teammates, but this is the right move for him from a health standpoint."
"I love Tua, but we should've drafted Justin Herbert," said Dolphins season ticket holder Bernie Holland.
Tagovailoa is officially out for Week 3's game in Sin City against the 2-0 Raiders. The Dolphins (1-1) won their season opener against the New England Patriots, but were blown out 35-0 against the Buffalo Bills in Week 2.
Tagovailoa exited the game early with the rib injury after a knockdown by Buffalo's AJ Epenesa. Backup quarterback Jacoby Brissett struggled against the Bills' secondary. He went 24-for-40 for 169 yards and one interception with zero touchdowns.
Flores tapped Brissett as the starter against the Raiders. Brissett started 30 games with the Indianapolis Colts prior to last season when he backed up Philip Rivers. When Ryan Fitzpatrick left Miami to sign a free-agent deal with the Washington Football Team, the Dolphins signed Jacoby.
The Dolphins opened as a +4 underdog when Tagovailoa's future status was still unknown. The line is currently +4.5 at the Mirage Casino and Sports Book in Las Vegas.