The Miami Dolphins were shut out during a 35-0 throttling by the Buffalo Bills, but the game really went off the rails early in the first quarter after quarterback Tua Tagovailoa needed help getting off the field due to an injury to his ribs.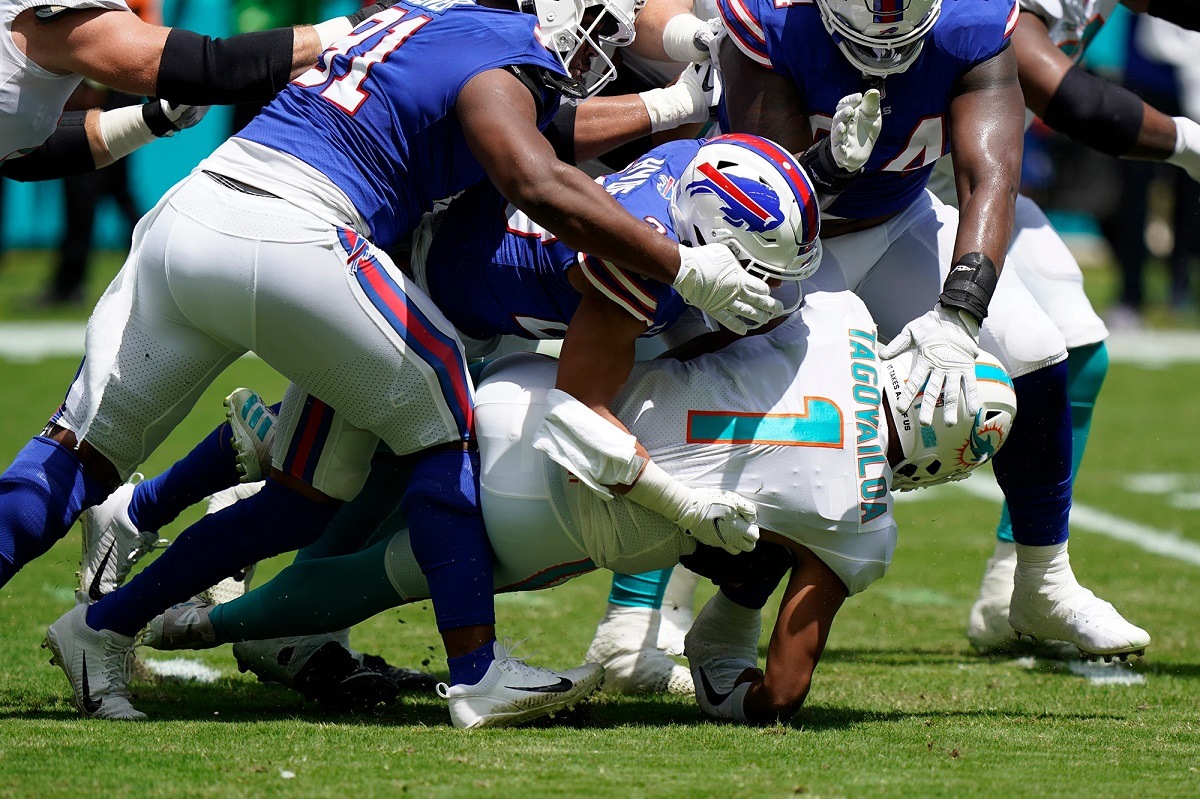 The Bills jumped out to a quick 7-0 lead and, on the Dolphins' second possession, they decided to go for it on fourth down at midfield. Tagovailoa threw an incompletion with 10:41 remaining in the first quarter, but was hit hard by Buffalo's AJ Epenesa on his release.
Tagovailoa walked off the field in obvious pain. He sat on the bench to catch his breath before the medical staff carted him off the field to the locker room. X-rays didn't reveal any cracked or broken ribs. The Dolphins said Tagovailoa will undergo an MRI on Monday morning to gauge the severity of the injury.
"Don't know the severity of the injury right now," said head coach Brian Flores during a postgame press conference. "We're going to run some tests tonight and tomorrow morning, and we'll hopefully have a little more information."
"It hurt losing Tua," added teammate Emmanuel Ogbah. "But hopefully he's back next week."
Backup quarterback Jacoby Brissett sprang into action. He passed 24-for-40 with 169 yards, zero touchdowns, and one interception. He was also sacked four times.
Brissett started his career as Tom Brady's backup in New England and filled in for an injured Andrew Luck with the Indianapolis Colts in 2017. When Luck abruptly retired in 2019, Brissett was promoted as the starter. He backed up Philip Rivers in Indy last season, but signed with Miami in the offseason.
Tagovailoa went 1-for-14 for 13 passing yards and got sacked twice before his injury. Miami opened as a +4 underdog against the Las Vegas Raiders in Sin City next Sunday. The Dolphins saw their futures drop from +2800 to +4000 odds to win Super Bowl 56.