New Jersey took another step toward fixed-odds horse racing wagering on Monday when the bill legalizing that brand of wagering unanimously passed both legislative houses. After clearing the state senate 40-0 and the state assembly, 74-0-1, it now heads to Gov. Phil Murphy's desk for his expected signature.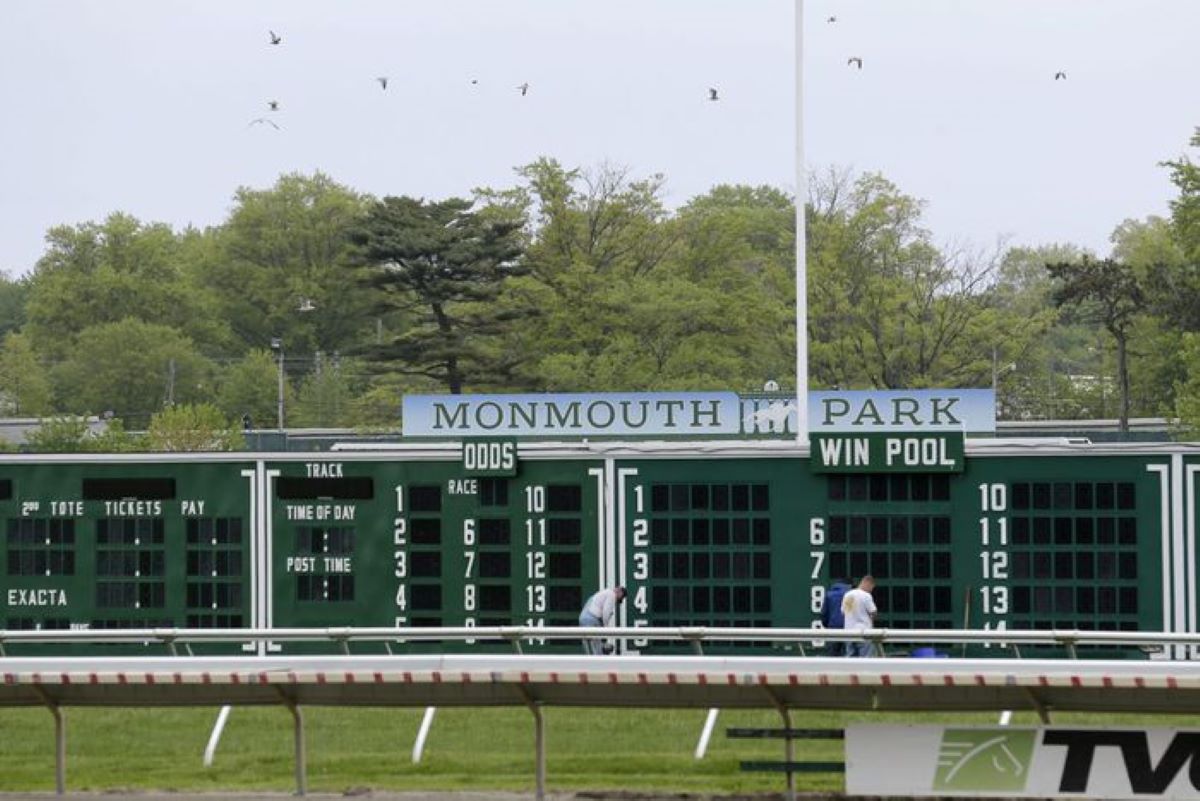 The Thoroughbred Daily News reported fixed-odds wagering will be live by July 17, which is Haskell Stakes Day at Monmouth Park. The Grade 1 Haskell is Monmouth Park's flagship race and one of two key summer races for 3-year-olds. The Aug. 28 Travers Stakes at Saratoga is the other.
Australian firm BetMakers Technology will handle the fixed-odds wagering system. It signed a 10-year exclusive agreement with the New Jersey Thoroughbred Horsemen's Association and Darby Development — Monmouth Park's ownership group — last year to manage fixed-odds wagering.
Right now, only New Jersey residents will be able to take advantage of fixed-odds wagering via ADW apps. Dallas Baker, the head of international operations for BetMakers, told TDN other states may not be far behind. He said other states have "signed up and are ready to go," but they're waiting to see what happens in New Jersey.
New Jersey blazing its betting trail again
New Jersey's trailblazing reputation on the sports wagering landscape means this could be a trend going forward. After all, this is the state that served as the primary engine behind the repeal of PASPA three years ago, opening up sports wagering throughout the country. Baker told TDN that fixed-odds wagering could do the same for horse racing in the US that it did in Australia.
If what fixed-odds betting brought to Australia is any indication, New Jersey will duplicate its pioneer status. According to TDN, Australian horseplayers plunk down $25 billion annually compared to the $10 billion wagered in the US. This larger handle creates larger purses.
"Our ultimate goal is to have what happened in Australia over the last 10 years or so and after online betting was deregulated happen here," Baker told TDN. "In that time, the handle has doubled and purse money doubled as well. That's what we want to see here, too. The opportunity exists in the US to have that happen here and on a quicker time line than 10 years."
Australian racing provides a fixed-odds blueprint
Racing is so popular Down Under that there's one racetrack for every 300 residents. Unlike the US, Australian racing is one of the country's most-followed sports. It trails only Australian Rules Football and rugby in popularity.
The appeal is understandable, especially in today's era of computer program betting, when well-heeled betting syndicates dump large bets down on a horse just before post time. Under the current pari-mutuel system found at every racetrack in the US, moves like that depress odds. For any race fan, that causes shock and anger. For the novices the sport desperately needs, it's a rally-killer to watch your 5/1 horse leave the gate at 2/1.
The goal for New Jersey and its state's horseplayers is not to see that on Haskell Saturday. TDN's report said the state's fixed-odds betting comes with a 12.5% takeout, which should make horseplayers even happier. The average win-place-show bet pari-mutuel takeout in the US is 17%.
Fixed-odds wagering won't affect exotics
Fixed-odds wagering would apply to only win-place-show betting. Exotics, such as exactas, trifectas, superfectas, Pick-4s, Pick-5s, and Pick-6s would remain pari-mutuel wagers.
"We've got a lot of work to do, which is great. We've always been aiming for the Haskell and we're all confident that's when we can begin. It's go time," Baker said.