New Jersey horseplayers tackling the upcoming Monmouth Park season received a gift from the state's Assembly on Friday when that body voted 74-0-1 to permit fixed-odds wagering at Jersey's racetracks.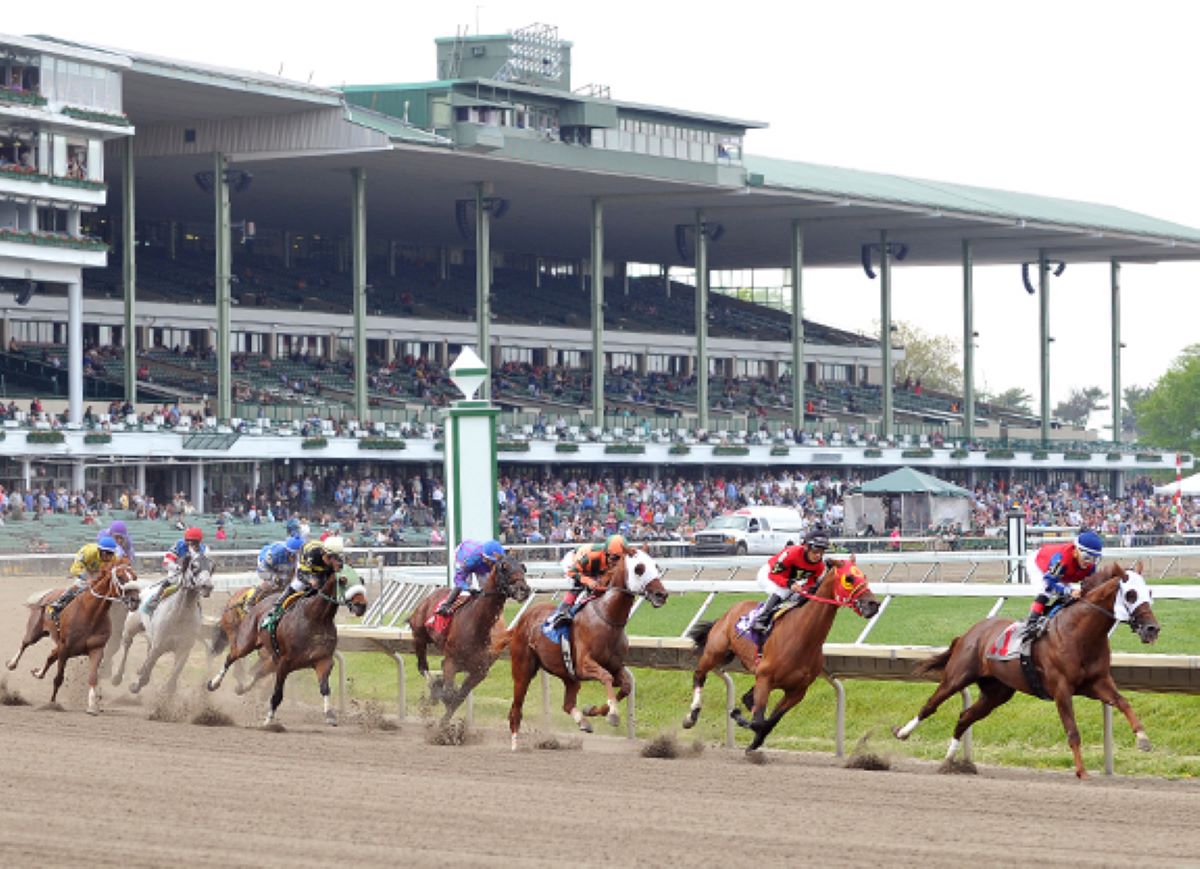 That sends the bill to the state senate. Should it clear that body, as expected, it goes to Gov. Phil Murphy's desk for his likely signature. The fixed-odds wagering bill has bipartisan support in the state senate with Democratic Senators Vin Gopal and Paul Sarlo the primary sponsors, and Republicans Steven Oroho and Declan O'Scanlon Jr. signing on as co-sponsors. Gopal represents Monmouth Park's district. Senate President Stephen Sweeney, a Democrat, also supports the bill.
"This is an exciting new wagering opportunity for our fans and we're grateful for the support from our legislators and Governor Murphy," Darby Development LLC CEO and Chairman Dennis Drazin said in a statement. "Our hope is that we can be up and running with fixed odds wagering in time for the TVG Haskell Stakes on July 17 – or sooner, if possible."
Monmouth Park opens next week, pari-mutuels in place
Darby Development owns and operates Monmouth Park, the state's largest racetrack. It opens its 76th season next Friday with standard pari-mutuel wagering in place. But Drazin mentioned the track's signature race – the Grade 1 Haskell Stakes – as its target.
With Maximum Security and Authentic winning the last two editions, the Haskell is one of the top 3-year-old, non-Triple Crown races in the country.
Should the bill pass, Monmouth Park will become the first track in the country offering fixed-odds wagering. Under this bill, bettors will get a choice: either take the odds at the time of the wager, or keep it in the pari-mutuel pool and hope those odds don't drop.
Fixed-odds could bring in a needed younger demo
Under fixed-odds wagering, a bettor can lock in a number at the time of their wager. That means, for example, if a Haskell bettor gets expected-runner Mandaloun at 5/1, he can lock in those odds, making him immune from large sums coming in on the colt and knocking his odds down to, say, 5/2, or worse. That's what happens in a typical pari-mutuel wager.
Not surprisingly, fixed-odds wagering is very popular in Australia and Europe. Since 2012, fixed-odds wagering created a 24% purse boost in Australian races — a significant figure in a country wagering $25 billion annually. It's also seen as the entrée for the younger bettors the sport desperately needs and craves. Horse racing's steep learning curve and often clubby atmosphere is hard enough to navigate without pari-mutuel complexities.
How fixed-odds stem horseplayer frustration
Every horseplayer with any experience in the game has a story of finding a value-laden horse at 10/1. They bet that horse, only to see it leave the gate at 3/1, 5/2, or worse. Explaining why that happened to a younger bettor is a quick way to turn them off the sport.
Australian company BetMakers Technology Group signed a 10-year exclusive agreement with the New Jersey Thoroughbred Horsemen's Association and Darby Development to institute and manage fixed-odds wagering. The company signed the agreement with the entities last year.