In a normal year, most horse racing fans living on either end of the United States couldn't find Fonner Park without GPS or Google maps. Not even TVG, your go-to video source for all things horse racing, has spent much time examining the happenings from Fonner Park, about an hour-and-a-half drive from the geographic center of the continental United States.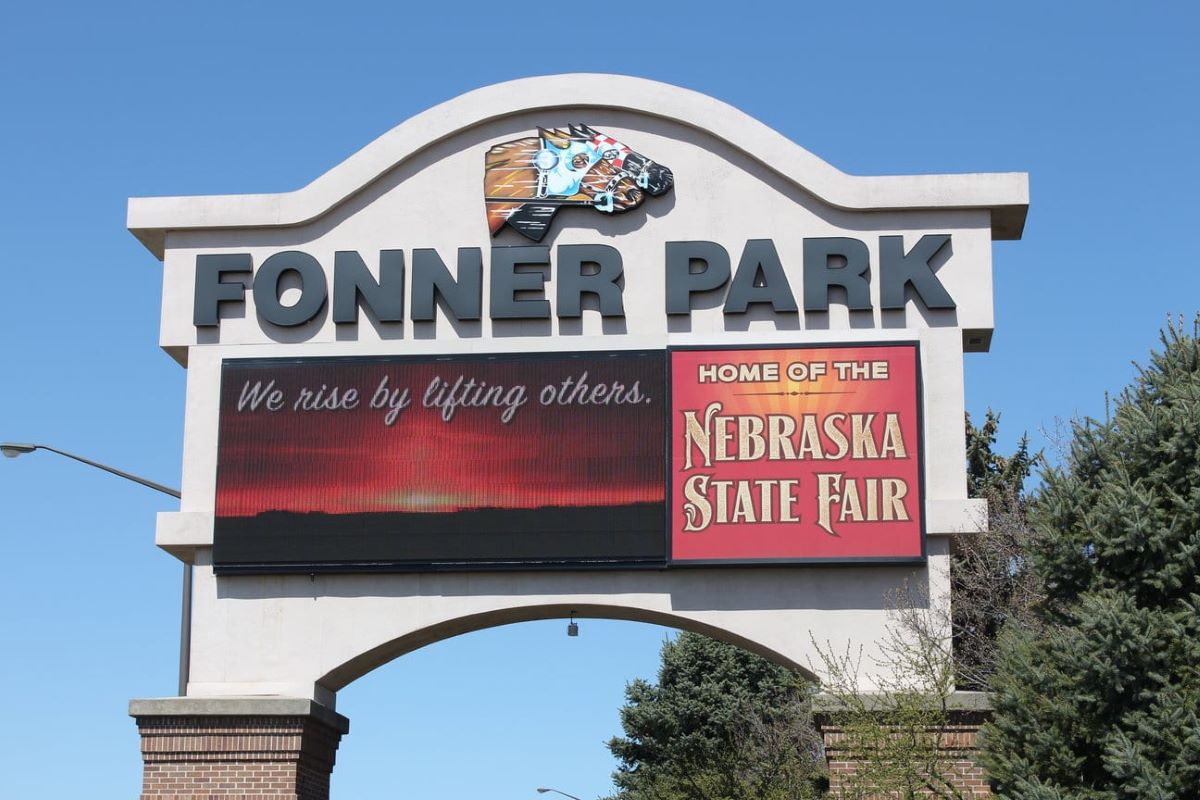 Now, racing fans not only know where Fonner Park is, they're putting their money where their new-found knowledge is in the form of record handles. As a result, the small track located in Grand Island, Nebraska may extend its current meet past its scheduled April 29 closing date.
Current talks between Bob Moser, the president of the Nebraska Horsemen's Benevolent and Protection Agency (HBPA), and Fonner Park CEO Chris Kotulak are centered on extending the meet for another 12 days. With the track running Mondays through Wednesdays, that would take Fonner's season to May 29. At the same time, the extension would fill another void in Nebraska racing, because Horseman's Park in Omaha announced last week that its 2020 meet will not happen due to the coronavirus. That track runs during May.
Speaking of filling a void, Fonner is doing that and more. As one of five thoroughbred racing tracks still currently featuring live racing in the United States, Fonner's handle has surged thanks to bet-starved racing fans. The park's Monday handle was $3.7 million and reached nearly $4.4 million on Tuesday.
State-Record Handle Surpasses All Expectations
Last week, buoyed by a mandatory Pick 5 payout, Fonner set a Nebraska record for a single-day handle of $7.2 million. During the week ending April 5, Fonner's handle surpassed $7.8 million. During the same week in 2019, the handle was just $958,424. Fonner's average daily handle this season is $2.5 million.
"This has warped out beyond what any of us thought it really could do," Moser told the Grand Island Independent. "You hate to take advantage of everyone else's bad situation, but it's really worked out for us."
It may work out even better. Should Fonner extend its season into May, expect another jump in handle. Both Oaklawn Park and Tampa Bay Downs are scheduled to close the weekend of May 2. Oaklawn CEO Louis Cella said the Oaklawn meet will end because the Arkansas track has no more purse money left, because it needs to replace its track cushion, and because it's building two barns in the middle of the backstretch.
Fonner's success comes after the track closed March 16 due to the coronavirus. But the Nebraska Racing Commission agreed to extend the meet two weeks. At the same time, Kotulak and his team shifted its schedule from Friday-through-Sunday to Monday-through-Wednesday. This produced daily handles around $2 million from a track normally handling between $500,000 and $600,000.
Track CEO Takes Cautious Optimism Route
That said, and as excited as Moser is, Kotulak remains cautious. He points out that racing without spectators removes the track's primary revenue stream. The lack of a typically sold-out Saturday audience means 6,000 people aren't eating, drinking, paying for admittance, or betting onsite.
Kotulak said the track keeps all onsite wagers, but gets only 3% from remote or advance-deposit wagering (ADW). He said that means Fonner needs an average $3 million daily handle to pay the average $50,000 daily purses.
"It's a definite maybe," Kotulak told the Independent about extending the meet. "We have to consider a number of things, but the primary consideration is how this will look for Fonner Park in the future, not just for this year, but for next year.
"And we have to take into consideration operating expenses for this year and next year, and the purse money we can offer for next year also."
People Know Where Fonner Park Is Now
In the meantime, Kotulak continues coping with the attention that comes from being one of the only games in the country. People know where Fonner is now. People Kotulak never expected to hear from are seeking ways to get the track's simulcast signal.
"I got calls from people who I'm sure didn't know where Fonner was, just knew it was on the calendar," he told the Daily Racing Form. "Now, we're going into homes of people who never knew of us. We're in the UK, France, Australia, South America."