Oaklawn Park in Arkansas became the latest facility to adjust its calendar in response to the COVID-19 pandemic, moving its flagship race – the Grade 1 Arkansas Derby – from Saturday, April 11 to Saturday, May 2.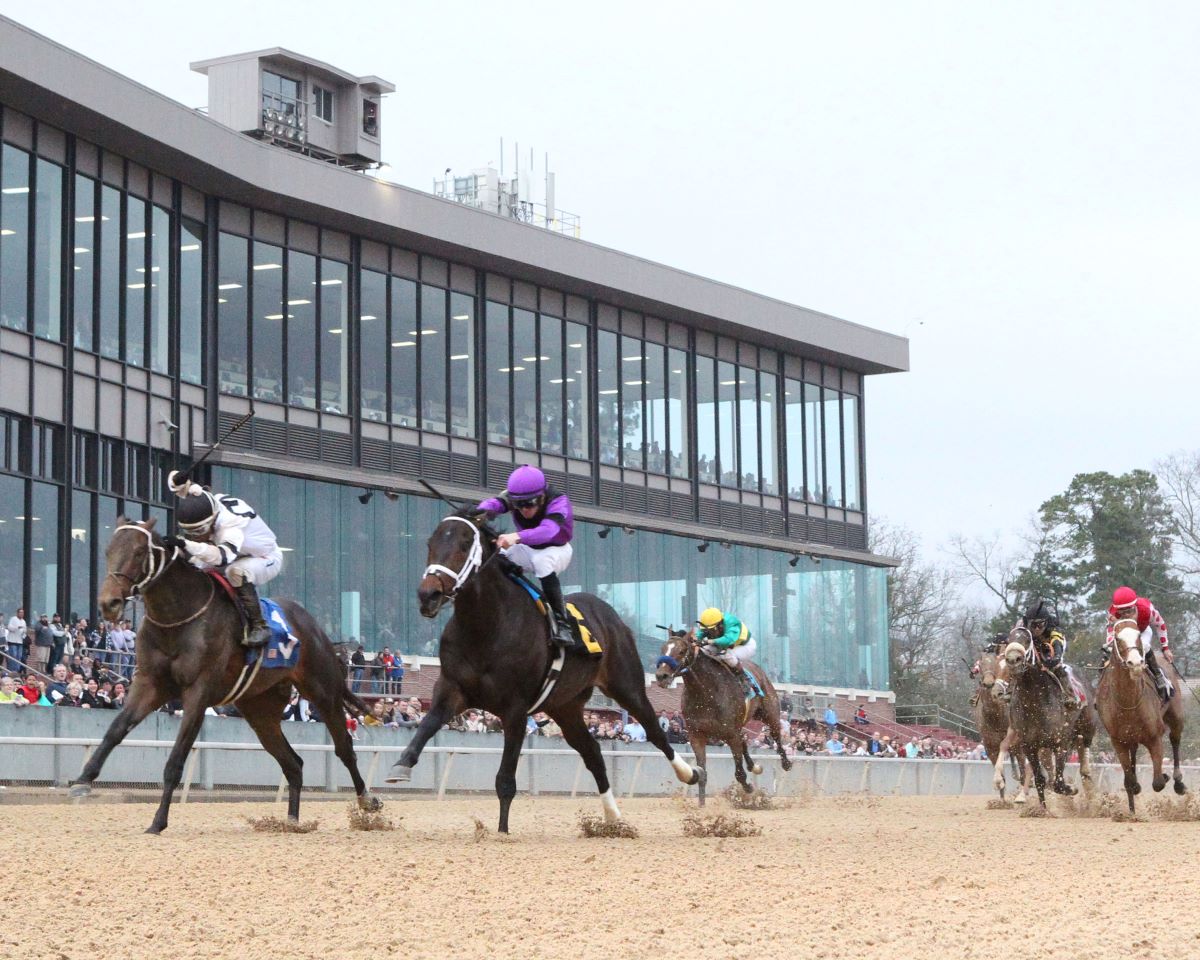 That is Oaklawn Park's closing date. It was also the original date for the Kentucky Derby before that race was moved to September earlier this week. Because the racetrack and facility's casino is closed to the public, Oaklawn could have raced with full purses through April 18. Instead, it will reduce its purses and race into May.
That cuts the Arkansas Derby purse from $1 million to $750,000, but the race will continue as a key Kentucky Derby prep. It offers 100-40-20-15 Derby qualifying points to its top four finishers.
"Churchill Downs understands the circumstances created by the current health crisis and, therefore, will allow the full 170 points toward 2020 Kentucky Derby eligibility as long as we meet the minimum purse threshold of $750,000," Oaklawn President Louis Cella said in a statement. "The purse reductions are across the board.
"If operations return to normal between now and May, we will adjust them accordingly."
Further adjustments include moving the Grade 3 Fantasy Stakes for 3-year-old fillies to May 1. That race, a prep for the Kentucky Oaks, still offers its full 170-point compliment for entry into the flagship race for 3-year-old fillies. Oaklawn reduced its purse from $600,000 to $400,000.
Casino Closure Means Revenue Cuts
The purse reductions are a byproduct of not only a lack of spectators, but also the closing of the facility's casino. Many tracks that have casinos attached use that revenue for purses at the track.
Oaklawn rescheduled and reduced the purses of its 15 remaining stakes races, most notably the Grade 2 Oaklawn Handicap for older horses. It now moves to May 2 and shares the card with the Arkansas Derby.
"We are trying to make the best of a bad situation," Cella said.
Rebel Stakes Offered Bigger Purse
Last Saturday, Nadal won the Rebel Stakes, the prep race for the Arkansas Derby. Interestingly, that Grade 2 prep race sported a $1 million purse – a quarter-million dollars more than the Arkansas Derby's reduced purse.
The 1 1/8-mile Arkansas Derby is typically one of the last prep races on the Derby Trail. Winners include the likes of Omaha Beach (2019), Triple Crown-champion American Pharoah (2015), Curlin (2007), Smarty Jones (2004), and Victory Gallop (1998).