With the worldwide COVID-19 pandemic closing racetracks and limiting betting opportunities at the few still facilities that remain open, horse racing wagering dropped sharply in March, falling 22.6% from its 2019 totals. Bettors placed $731 million in wagers during March, a $214 million drop from last year.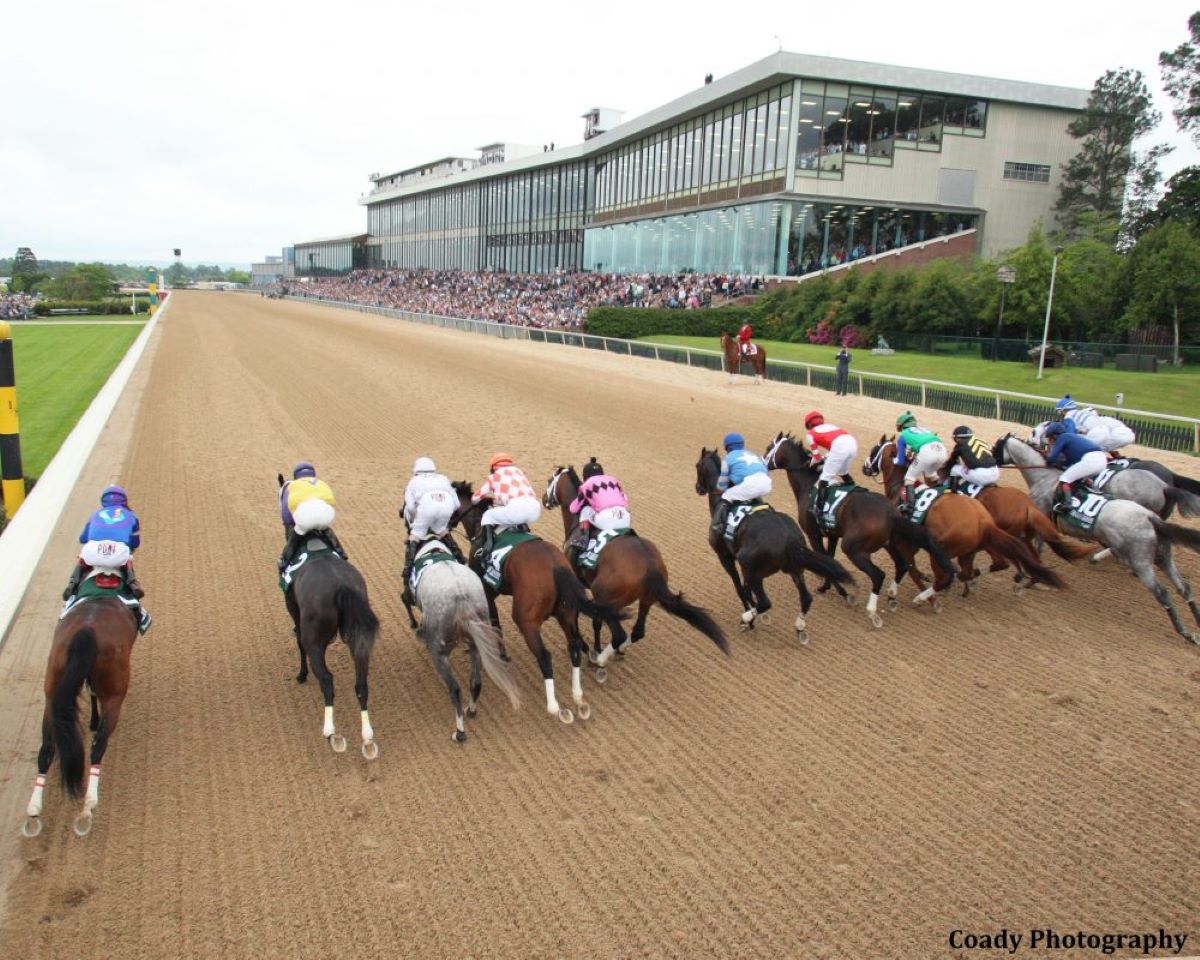 Equibase released the figures Friday as part of its first-quarter report on Economic Indicators in Thoroughbred Racing. And while March's figures are ominous, with only a few tracks still racing into April, this month's figures promise to be far worse.
As of Saturday, only five tracks in the United States are racing thoroughbreds: Oaklawn Park in Arkansas, Gulfstream Park and Tampa Bay Downs in Florida, Fonner Park in Nebraska, and Will Rogers Downs in Oklahoma. Compare that to the 17 thoroughbred tracks running the last week of March 2019.
Smaller tracks, such as Los Alamitos in California, race quarterhorses. All of the tracks still running races are doing so without spectators.
Tracks started shutting down in March as the coronavirus entered pandemic stage. The number of races in March fell from 2,678 in 2019 to 1,787 in 2020 – a 33.2% plunge. Racing days also fell, going from 310 in March 2019 to 214 in March 2020. That lack of races explains the dramatic drop in revenue.
The closures have reversed what was a strong start to 2020. Racing handle in January and February totaled nearly $1.8 billion, an 11.8% increase from the same time in 2019.
The only positive numbers came in wagering per race, which increased 12.15% over 2019 figures. This was due to the cancellations of nearly every other sporting event worldwide, and bettors seeking whatever action was available.
---
Economic Indicators in Thoroughbred Racing
March 2020 vs. March 2019
Indicator
March 2020
March 2019
% Change
Wagering on US Races*
$731,702,397
$945,087,433
-22.58%
US Purses
$55,774,436
$79,653,572
-29.98%
US Race Days
214
310
-30.97%
US Races
1,787
2,678
-33.27%
US Starts
13,919
20,427
-31.86%
Average Field Size
7.79
7.63
+2.11%
Average Wagering Per Race Day
$3,419,170
$3,048,669
+12.15%
Average Purses Per Race Day
$260,628
$256,947
+1.43%
1st QTR 2020 vs. 1st QTR 2019
Indicator
1st QTR 2020
1st QTR 2019
% Change
Wagering on US Races*
$2,509,170,169
$2,534,968,772
-1.02%
US Purses
$205,227,651
$227,119,640
-9.64%
US Race Days
793
844
-6.04%
US Races
6,616
7,290
-9.25%
Source: Equibase
---
Purses Plunge By Nearly A Third
Along with the drop in wagering, purses also fell. March 2020 purses were $55 million, down from $79 million a year earlier. Much of the 30% hit came because tracks such as Gulfstream Park and Oaklawn Park closed their casinos in response to state-imposed restrictions eliminating public gatherings. Casino revenue at horse tracks with attached casinos produces a significant percentage of purse totals.
Oaklawn serves as Exhibit A. Because officials closed the casino and the racetrack to spectators, the track cut its purse for the Grade 1 Arkansas Derby from $1 million to $750,000 and reduced purses on all 15 of its remaining stakes races. That allowed the track to extend racing into May. Otherwise, track officials said in a statement it would stop racing on April 18.
Reduced purse and all, the Arkansas Derby moved to May 2. As of now, it is the lone Kentucky Derby prep race remaining on the schedule.