As NBA Top Shot grew in popularity in early 2021, it became more and more difficult for individual users to snag rare or legendary packs during drops. While everyone – or at least most collectors – had the opportunity to get in line, only a small percentage won each lottery by getting a queue number low enough to snag a pack.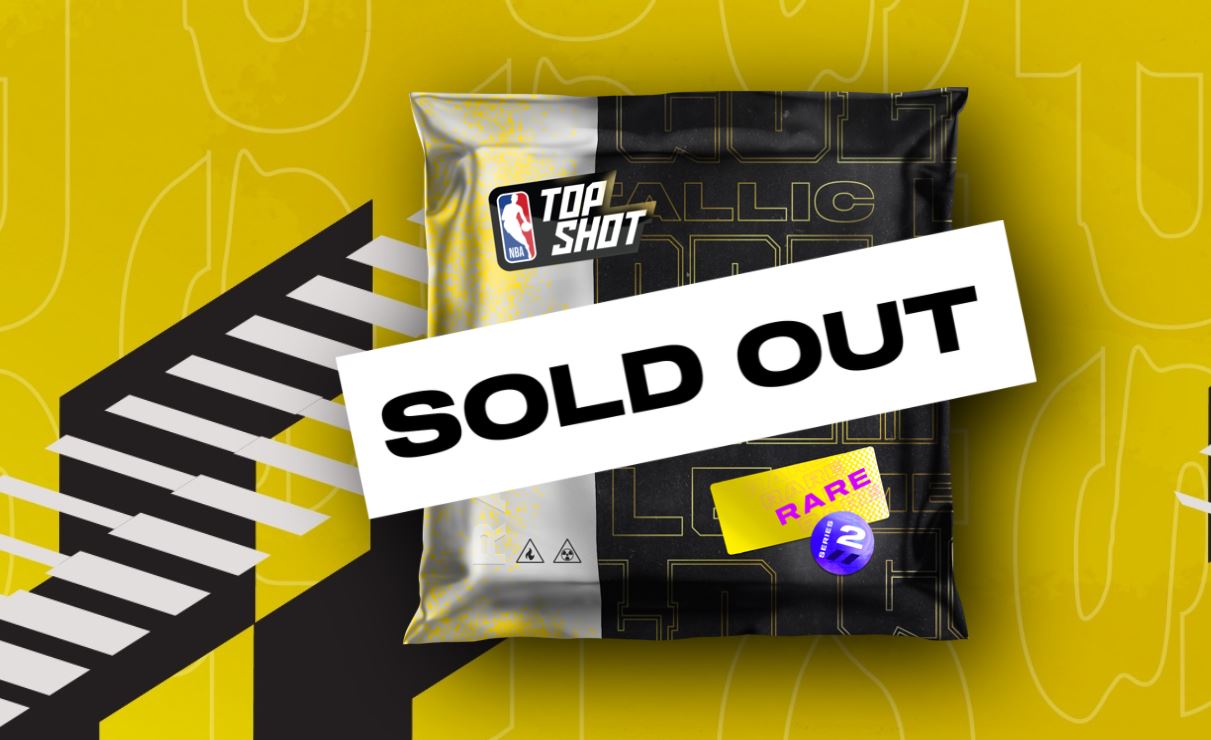 NBA Top Shot has experimented with different systems in order to control who can get these packs over the past few months, and seems to have settled on "Collector Score" as a method going forward.
Collector Score factors in collections, bonuses
At first, NBA Top Shot made some fairly basic controls in an attempt to stop bots and multi-account holders from jamming up their release queues. Users had to own a certain number of moments to participate in several drops. The platform then began taking snapshots before announcing the requirements, meaning that eligibility was based on what collectors had already done, rather than giving accounts a chance to catch up at the last moment.
In early May, Top Shot revealed a new system known as Collector Score. This formula awards points for every moment in a user's collection. The total of those points is an individual's Collector Score. Many drops now feature Collector Score minimums; if a user is at or above that minimum, they can participate. Different moments award different numbers of points. A common from the Series 2 Base Set is worth just 12 points; meanwhile, a Series 1 legendary moment is worth 2,000.
Premium Packs dropping today ⚡️

How to be eligible for the drop: https://t.co/LT0R2hZYQS

🏀 Collector Score of 2500+…

…or either Drop Bonus:
🐱 All 30 Cool Cat Moments
➡️ Tiered bonus based on MP net spend

⬇️ All MGLE Moments in thread ⚡️ https://t.co/5UqONuwAPf

— NBA Top Shot (@nbatopshot) June 7, 2021
When the site began implementing this system, it used low scores as thresholds for common packs. But the first real test came on Monday with the release of a Premium Pack. NBA Top Shot set the minimum collector score at a whopping 2,500 points.
Collectors did have ways of adding bonuses to their scores. Holding all 30 Cool Cats moments was worth a 2,500-point bonus. Meanwhile, users who spent more money in the marketplace than earned through sales also earned tiered bonuses.
NBA Top Shot releasing Playoff Packs on Friday
Still, that number ensured that the vast majority of collectors wouldn't be eligible for a very desirable pack, which NBA Top Shot offered at a special discounted price of just $24 in a throwback to Series 1 prices. Only 5,346 packs were available for the drop, along with rebound packs for those who missed out on the rare offering.
While I wasn't able to get an exact number, reports during the drop suggested about 14,000 users ended up in the queue – showing just how restrictive the Collector Score system can be. The next question is: Where will NBA Top Shot set the minimum score for the next legendary drop?
💥 top play of the #NBAPlayoffs so far is …? #NBATopShotThis

⏰ last full day to reserve Playoff Packs: https://t.co/Io0xlhQHCG pic.twitter.com/WxXUeT2L2t

— NBA Top Shot (@nbatopshot) June 8, 2021
It may be harder for users to get rare packs now, but there are still plenty of common drops for all collectors to take part in. The first $14 Playoff Packs will drop on Friday. Users have until 9 am PDT on Wednesday, June 9 to reserve one of these packs, which will include a 2021 NBA Playoffs moment.
Meanwhile, the NBA Top Shot market has rebounded a bit from what seemed like a consistent slide over the past couple of months. The MomentRanks.com MR 100 index was up about 29% on Tuesday afternoon from its all-time low of 2,139.36 on June 2.