Expansion would allow the NBA to pocket billions of dollars that it won't have to share with players. That's a tempting option for the cash-strapped league. It's so tempting, in fact, that NBA Commissioner Adam Silver has changed his tune about keeping the league's team count at 30.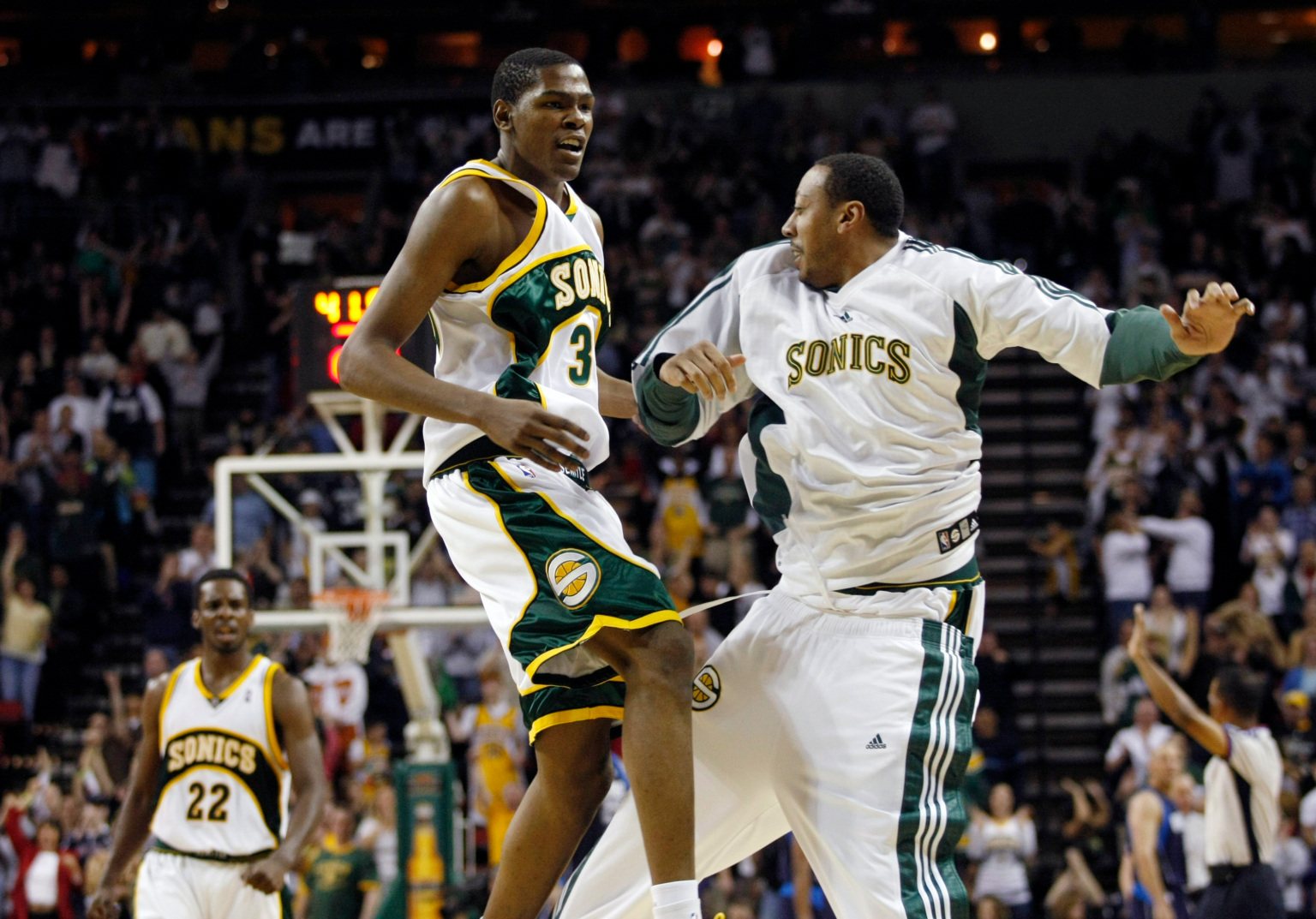 The NBA hasn't expanded since 2004, when it added the Charlotte Hornets. And, based on Silver's previous remarks, it seemed likely the NBA could stay at 30 teams for another 16 years. But, 2020 changed many things in sports. Apparently, Silver's mind was one of them.
The pandemic damaged every league's balance sheet, and the NBA was no exception. Back in March, the league extended its credit line from $650 million to $1.2 billion to help owners offset some of their lost revenue. But, credit eventually has to be paid back. A billion-dollar NBA expansion fee, however, is comparatively free money.
It wouldn't be the first time a league expanded to pay its bills. In a 2005 interview, former MLB Commissioner Fay Vincent explained how the Florida Marlins and Colorado Rockies were added in 1992, primarily to pay off the league's massive debts  resulting from collusion lawsuits
Seattle Expansion Highlights NBA's Arena Fetish
In his annual preseason press conference, Silver admitted the NBA is reconsidering its stand on expansion.
"I'd say it's caused us to maybe dust off some of the analyses on the economic and competitive impactions of expansion," Silver said. "We've been putting a little bit more time into it than we were pre-pandemic."
In a subsequent interview, Silver disclosed that Seattle would be a likely location for NBA expansion.
Seattle, perk up your ears – I asked Adam Silver more about the NBA's plans for expansion in the near future: pic.twitter.com/smGfPQpRAk

— Rachel Nichols (@Rachel__Nichols) December 24, 2020
Seattle was home to the popular SuperSonics from 1967 to 2008, but the NBA moved the team when the city wouldn't build a new arena. The NBA pushed franchises for new facilities that could support higher ticket prices. At the time, Seattle couldn't meet the challenge. Silver now thinks that Seattle's Key Arena — with its $930 million face lift — could meet the NBA's needs.
Vegas is Every League's Expansion Favorite
There was a time when professional sports gave Las Vegas a wide berth. The close proximity to legal sports betting made Vegas a non-starter. Leagues feared a gambling scandal could irreparably harm the credibility and integrity of a sport. That was before the US Supreme Court struck down the ban on sports betting.
As state after state legalized sports betting, Sin City started to resemble any other city. The first professional sport to test the city was the NHL. The Vegas Golden Knights couldn't have asked for a better maiden season. Not only did they make it to the 2017-18 Stanley Cup Finals, they also broke ticket price and television ratings records. If leagues had doubts about a possible Vegas expansion, the Golden Knights vaporized them.
After bouncing around the league, the WNBA's former San Antonio Stars found new life in 2018 as the Las Vegas Aces. The Aces made it to the WNBA playoffs in their second year in Vegas under Coach Bill Laimbeer. Meanwhile, the NFL's Raiders are hoping for a more forgiving second season in Vegas, after just missing out on a playoff berth.
The MLB once threatened to move a team to Vegas, but the NBA may beat them to it. After all, they have a place to play. The T-Mobile Arena would be a suitable home for an NBA team — even by Silver's high standards.