With one week remaining in the regular season, the NFL playoff picture is coming into focus. The biggest losers were the Las Vegas Raiders, who played themselves out of a postseason spot, and the Indianapolis Colts, who could have secured one of the seven spots in the AFC, but are still alive.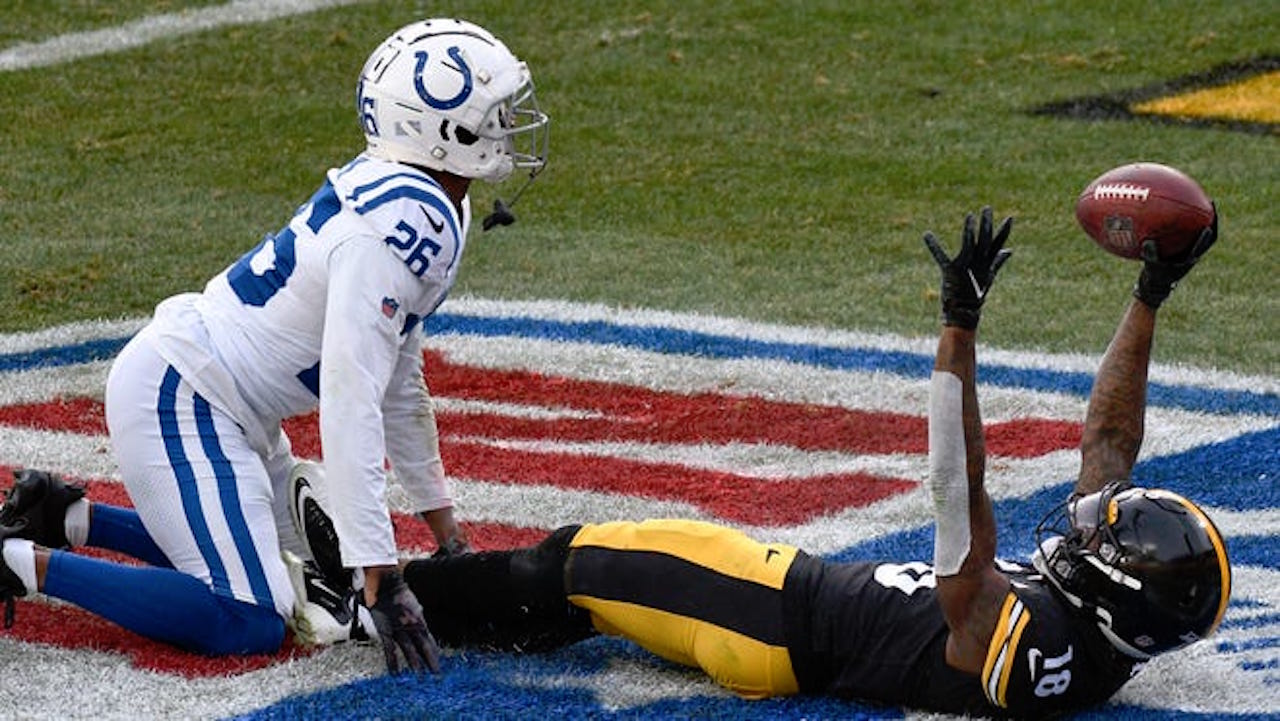 The teams that don't have to worry about Week 17 are Kansas City, Pittsburgh, Buffalo, Green Bay, New Orleans, Seattle, and Tampa Bay. Though those seven teams made the playoffs, only Kansas City can relax next week. The Chiefs locked up the No. 1 seed in the AFC, and will get a first-week bye and home-field advantage up to the Super Bowl.
NFL Playoff Picture
| | |
| --- | --- |
| AFC Playoff Teams | NFC Playoff Teams  |
| Kansas City Chiefs | Green Bay Packers |
| Pittsburgh Steelers | New Orleans Saints |
| Buffalo Bills | Seattle Seahawks |
| | Tampa Bay Buccaneers |
| AFC Playoff Contenders | NFC Playoff Contenders  |
| Tennessee Titans | Washington Football Team |
| Baltimore Ravens | LA Rams |
| Cleveland Browns | Chicago Bears |
| Miami Dolphins | Dallas Cowboys |
| Indianapolis Colts | Arizona Cardinals |
| | New York Giants |
---
The biggest decision defending Super Bowl champion Kansas City head coach Andy Reid has is whether he will start or rest star players such as All-Pro quarterback Patrick Mahomes. He was noncommittal after the team's win on Sunday.
Mahomes said no decision has been made, but told reporters he'll be ready no matter what happens.
"I just trust in the coaches," Mahomes said. "I'm ready to go whenever that is. Coach Reid has done this for a long time, and EB (offensive coordinator Eric Bieniemy) has done this for a long time. They know what's best for the team, and we'll be ready to go, whenever that is."
Mahomes and other starters have definitely affected the odds for their final game against the LA Chargers. The game opened with Kansas City at -3, but has swung to the Chargers at -2.5.
NFC Playoff Picture Cloudy
The No. 1 seed in the NFC will be decided next week, and three teams are in the hunt for the top spot. The edge goes to Green Bay, who can win with a victory over Chicago next week. The Packers opened at -5.5, but came down a point in early betting.
If Green Bay is unable to defeat Chicago, New Orleans could grab the No. 1 seed if they beat Carolina. They also saw line movement. After opening at-6.5, they dropped to four-point favorites.
Seattle will get home-field advantage throughout the playoffs if they can defeat San Francisco, and Green Bay and New Orleans lose. They are favored by 3.5 points after opening at 6.5.
With Tampa Bay getting a playoff spot, three remain, and six teams will battle for them. One will be decided by whoever wins the NFC East. If Washington defeats Philadelphia, and they one-point underdogs, they get that playoff spot. If they lose, the winner of the Dallas-New York Giants game, where the Cowboys are favored by 2.5 points, will be the NFC Champion.
The Rams and Bears get in if they win, but if either of them don't, the door opens for Arizona.
KC, Pittsburgh, Buffalo Tops in AFC
With Kansas City, Pittsburgh, and Buffalo, locking down the first three playoff spots, just five teams are in the hunt for the last four spots. If Tennessee, Baltimore, Miami, and Cleveland win next Sunday, they're in. If any of them falter, Indianapolis has a chance to grab a postseason berth.
Even though Cleveland is playing playoff-bound Pittsburgh, they may have a better chance at victory. The Steelers could rest their starters. The Browns are 7.5 picks to win.
The same scenario may exist for Miami. They face the Bills, and may see a lot of second-stringers. The Bills are favored by four, but are playing Monday night against New England, and with a short week may want to rest their starters.
Oddsmakers believe Baltimore will have an easy time with Cincinnati, and have them as 11-point favorites.
The Colts, who are playing the 1-14 Jacksonville Jaguars, are favored by 13 points. They get into the playoffs if they win, and either the Titans, Ravens, Browns, or Dolphins lose. If Tennessee loses, the Colts will also capture the AFC South title.