The #7 Dallas Mavericks and #3 Denver Nuggets are in trouble heading into Game 6 of the opening round of the Western Conference playoffs. The Mavericks trail the #2 LA Clippers 3-2 and are one loss away from starting their vacation. Denver recently ended a three-game skid with a victory against the #6 Utah Jazz in Game 5, but they are also one loss away from total annihilation.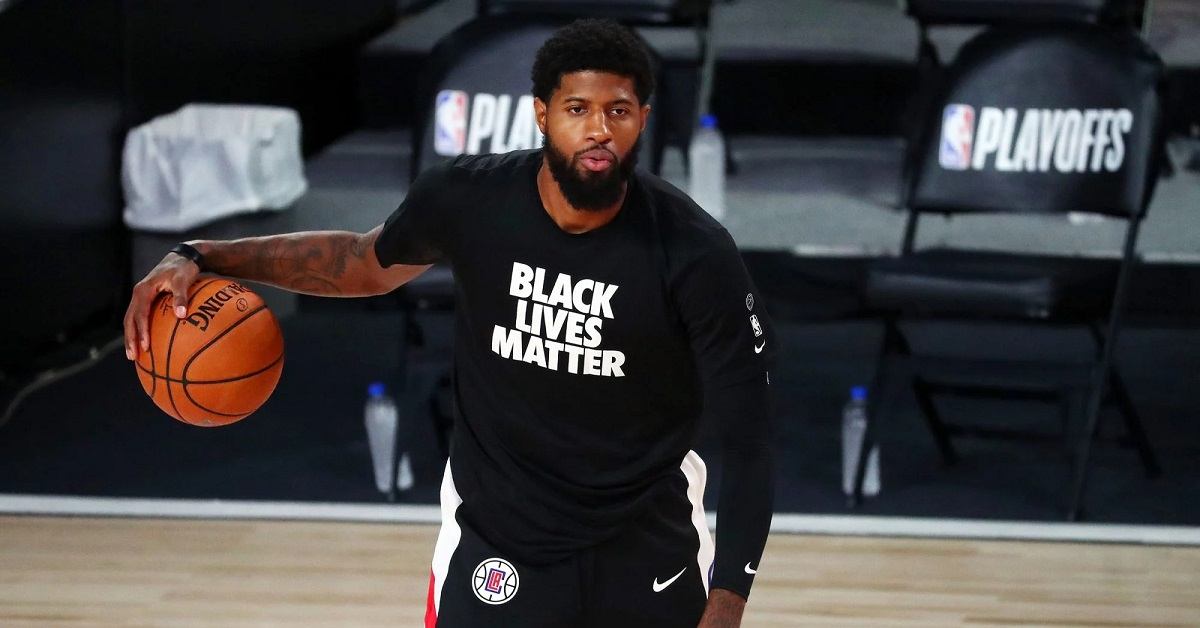 The Mavs won't have Kristaps Porzingis, who tore his meniscus in Game 1, but still gutted it out and played two more games. He couldn't answer the bell in Game 4 and missed the last two games. Without the Unicorn in Game 4, the Mavs pulled even at 2-2. The Mavs definitely missed their big man in Game 5 during a 43-point shellacking 154-111.
The Clippers hope to refocus and be ready to take care of business in Game 6. Oddsmakers installed the Clippers as double-digit favorites against the Mavericks.
---
NBA BETTING LINES 8/30/20
LA Clippers -10.5 vs Dallas Mavericks (o/u 238.5)
Utah Jazz -2.5 vs Denver Nuggets (o/u 220)
---
The Nuggets are difficult to peg. Denver won Game 1 by 10 points in overtime, 135-125, and also won Game 5 by 10 points, 117-107. They lost Game 4 by a mere 2 points, 129-127, but their two other losses were blowouts, including a 37-point ass-kicking in Game 3.
DraftKings lists the Jazz at -400 to win the series. The Nuggets are +300 to pull off a remarkable comeback after being down 3-1.
The LA Clippers are one of the co-favorites to win the 2020 NBA Championship at +275 odds (same as the LA Lakers) to win the title.
Zig-Zag Clips and Mavs
Despite the short break after the Milwaukee Bucks walkout, the NBA playoffs resumed despite rumors that players would walk away from the NBA Bubble at Disney. After some heated discussions, cooler heads prevailed and players got on the same page, determined to complete the postseason.
"I think everyone else did, but I knew how high the emotions were and I just, I had a lot of faith that it would all calm down," said LA Clippers head coach Doc Rivers.
This series followed the proverbial zig-zag pattern in which each team won alternative games throughout the series. With the Clippers up 3-2, if the pattern continues, then the Mavs will need to win Game 6 and force a seventh game. If the Clips can break the zig-zag, then they'll knock out the Mavs and advance to the Western Conference semifinals.
PG-13 Slumpbuster?
Paul George struggled with depression and anxiety during his time inside the NBA Bubble. However, he finally looked like an All-Star with a commanding 35-point performance for the Clippers in Game 5 against the Mavericks. George finally snapped out his awful shooting funk.
"I just got into a different place," explained George.
Montrezl Harrell is finally getting back into season form with a double-double in Game 5. Trez added 19 points and 11 rebounds off the bench.
Without the Unicorn, the Mavs are a one-man show. But the Clippers' defense contained Luka Doncic and held him to just 22 points by harassing him on the perimeter, where he shot just 1-for-6 from 3-point range.
Doncic injured his ankle last week, but the extra days off gave him much-needed time to heal.
Oddsmakers expect another high-scoring affair with a 238.5 total in Game 6. A team scored at least 127 points in the last four games, and the losing team scored at least 110 points in every game in the Clippers/Mavs series. The winning team scored at least 130 points in the last three games.
Can Jazz Stop Jamal Murray?
The Denver Nuggets won Game 1, but then dropped three straight games against the Utah Jazz. They saved face with a 10-point victory in Game 5 thanks to a sensational second-half performance from Jamal Murray. Murray dropped 42 points and added eight rebounds and eight assists in the win, but he exploded for 33 points in the second half. Head coach Michael Malone played the well-conditioned Murray every possible available minute in the second half.
"Whenever Jamal's like that, we are winning the game or we are really close," said teammate Nikola Jokic. "That's what we need from him."
Jokic got off to a hot start with 21 points in the first quarter. He finished with 31 points, including a deadly 7-for-11 from beyond the arc.
"We've all got a will to win," said Murray. "Simple as that. That can carry you. That can take you places."
"This was a very important win for us to stay here and keep the series alive," explained head coach Malone. "We have to go out there and find a way to get a Game 6 and force a deciding Game 7."
Donovan Mitchell led the Jazz with 30 points in the Game 5 loss, but the rest of the team looked flat.
"We just lost our composure when we were ahead," said Jazz coach Quin Snyder. "Oftentimes, when a team's making a run you get a little distracted, and that's when we have to come together even more. Our guys know that, and we'll come out ready to play the next game."
It's do or die time for Denver, who come into Game 6 as a +2.5 underdog against Utah.