Utah Jazz point guard Mike Conley used a mix of athleticism, shooting ability, ambidextrousness and the advantage of his indoor gym to get past Zach LaVine in the final of the NBA HORSE Challenge.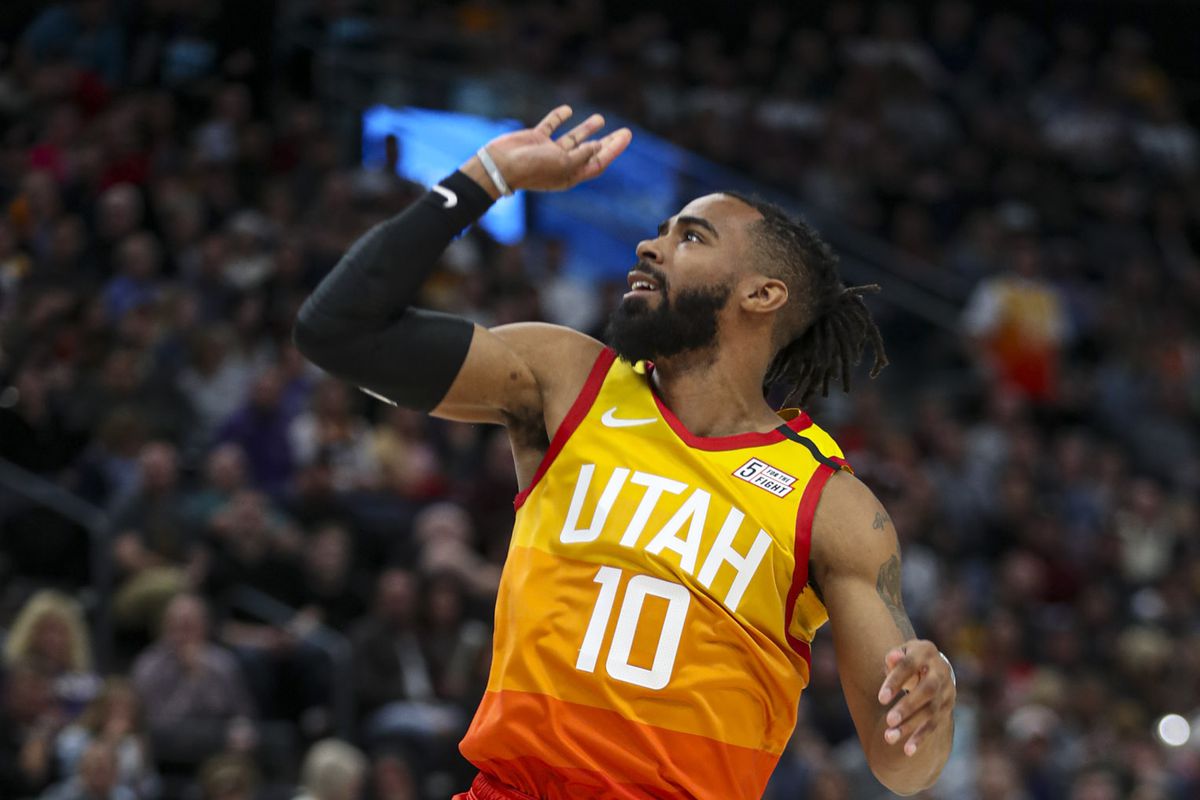 Conley took just two letters in defeating LaVine, who had overwhelmed his first two opponents with highly athletic shots that came close to defying the "no dunking" rule in place for the competition.
Conley, LaVine Get Past Billups, Quigley in Semis
The second night of the NBA HORSE Challenge began with the semifinal rounds. Conley faced off against retired NBA star Chauncey Billups on his side of the bracket. Conley mixed in a few tricky shots, but also simply outshot Billups to give his opponent HORSE while collecting only H-O himself.
The closest battle of the night pitted LaVine against Allie Quigley in a battle of two Chicago stars. It was quickly apparent that the matchup would become a battle between LaVine's superior athletic abilities and Quigley's lights out shooting.
🏀 NBA HORSE Challenge 🏀@ZachLaVine defeats @alliequigley to advance to the Finals of the NBA Horse Challenge presented by State Farm on ESPN! pic.twitter.com/MuuMvDbwGM

— NBA (@NBA) April 17, 2020
Each time LaVine gained control of the shot selection, he went for difficult aerial layups, often playing the ball off the backboard and catching it in midair. LaVine didn't use the "touch the backboard" shots that may have been physically impossible for his opponent, and Quigley was able to occasionally match his other efforts, but it was a struggle for the WNBA sharpshooter.
However, Quigley was able to punish LaVine with a series of trick shots, including shooting from a seated position and from behind the backboard. At one point, she held an H-O-R to H-O lead over LaVine. But once the Bulls guard retook control, he went back to the high-flying moves that had brought him success throughout the tournament, and was able to put Quigley away.
Conley Uses Left and Right to Win NBA HORSE Challenge
That set up the final vs. Conley. While LaVine again went with his athletic ability – including a no-rim layup that he was able to make by virtually dunking the ball – Conley was the first opponent to convert most of those same shots in response. Meanwhile, Conley was able to use both hands to make life difficult on his opponents, as even his right hand – ostensibly his "off hand" – is extremely strong.
"If I could do it over, I would be all right-handed, honestly, and I would never have touched the ball left-handed," Conley said during the final. "I shoot so much better right-handed, it's crazy. But it's still my off hand."
Conley put LaVine away with a variety of trick shots, including behind-the-back layups and punching the ball into the hoop.
🏀 NBA HORSE Challenge 🏀@MCONLEY10 goes reverse over the backboard to win the NBA Horse Challenge presented by State Farm! pic.twitter.com/J8a38OSaM9

— NBA (@NBA) April 17, 2020
"He had some tricks I hadn't seen before," LaVine said afterwards.
Conley (+450) and LaVine (+350) came into the NBA HORSE Challenge as the third and fourth choices respectively, according to online bookmaker Bovada. The favorites, Trae Young (+300) and Chris Paul (+300) both bowed out in the first round on Easter Sunday.
While the NBA HORSE Challenge provided a diversion for basketball fans, it was met with mixed reviews. The reality of filming at home during the COVID-19 pandemic meant that the production values were low and the video quality was often lacking, which made the contest difficult to watch.