Despite a sore shoulder, Trae Young scored 43 points for the Atlanta Hawks and ended an 11-game winning streak by the Phoenix Suns with a 124-115 victory.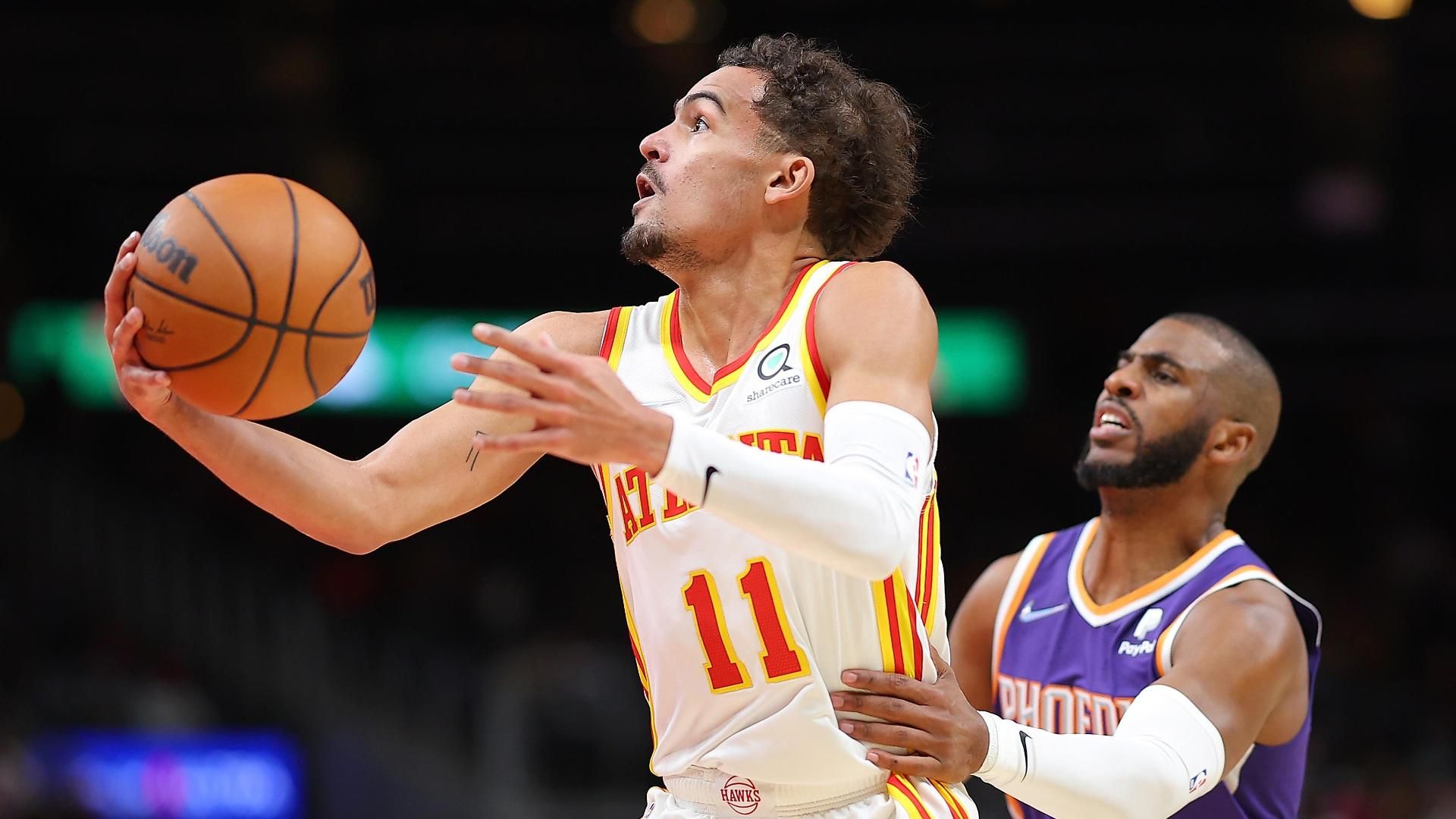 The Suns (41-10) are the best team in the NBA and only lost their second game of the new year. They came into last night's game in Atlanta with an 11-game winning streak, including a 14-1 clip since a loss on New Year's Eve.
"We've got to use this as momentum," said Young. "It's a big win for us."
The Hawks are on the upswing, winning eight of their last 10 games to get back into playoff contention. The Hawks sit in the #10 seed in the Eastern Conference, and are only 2.5 games behind the Toronto Raptors in the #7 seed.
Shortly after Christmas, the Hawks went off the rails with a 2-9 stretch. They fell to 17-25 and were eight games under .500 before they went on a seven-game winning streak to close out January on a positive note.
Young: 43 points, 6 treys
The Hawks unleashed a barrage of 3-pointers to defeat the Suns, knocking down 20 treys, including 11 in the first half. The Hawks shot 20-for-41 from 3-point range for a 48.8% clip. The Suns struggled from the perimeter, shooting only 9-for-32 from downtown for 28.1%.
"I grew up watching these moments and thinking about being in these moments," said Young. "To face the best team in the league with the best record, man, I love these moments."
"It was a steady dose of Trae," said Chris Paul from Phoenix. "Trae is just tough like that. If you watch him on a nightly basis, he's a handful."
Young was named an All-Star starter this season, which was well deserved. He averages 28.1 points and 9.2 assists per game. His PER rating of 25.44 is ranked #6 in the NBA. He's the league's fourth-best scorer and third-best assist man. Young torched the Suns for 43 points, which is his second-highest scoring game of the year. He dropped 56 points against the Portland Trail Blazers in early January.
Overall this season, Young scored 40-plus points four times with one 50-plus point game. With 43 points and five assists from the Hawks last night, Young tied Steph Curry with four "40-5 games" this season with at least 40 points and five assists in a single game.
Young also scored his 20th game with 40 or more points. He joins an elite group of seven players who scored 40-plus points at least 20 times before their 24th birthday. That group of high-volume scorers includes Michael Jordan, LeBron James, Wilt Chamberlain, Bob McAdoo, Rick Barry, Kevin Durant, Shaquille O'Neal, and Tracy McGrady.
Players with 20+ 40-point games before turning 24:

Wilt Chamberlain
Michael Jordan
LeBron James
Kevin Durant
Tracy McGrady
Shaquille O'Neal
Bob McAdoo
Rick Barry

And now, Trae Young. pic.twitter.com/RRmcGAu28t

— StatMuse (@statmuse) February 4, 2022
Check out more installments of NBA High Guys.