NASCAR is considering when to resume its season, and several states are jockeying to be the first to host a race. North Carolina has first dibs, but state politicians in Texas and Florida have expressed interest in having NASCAR's first rescheduled race run in their states.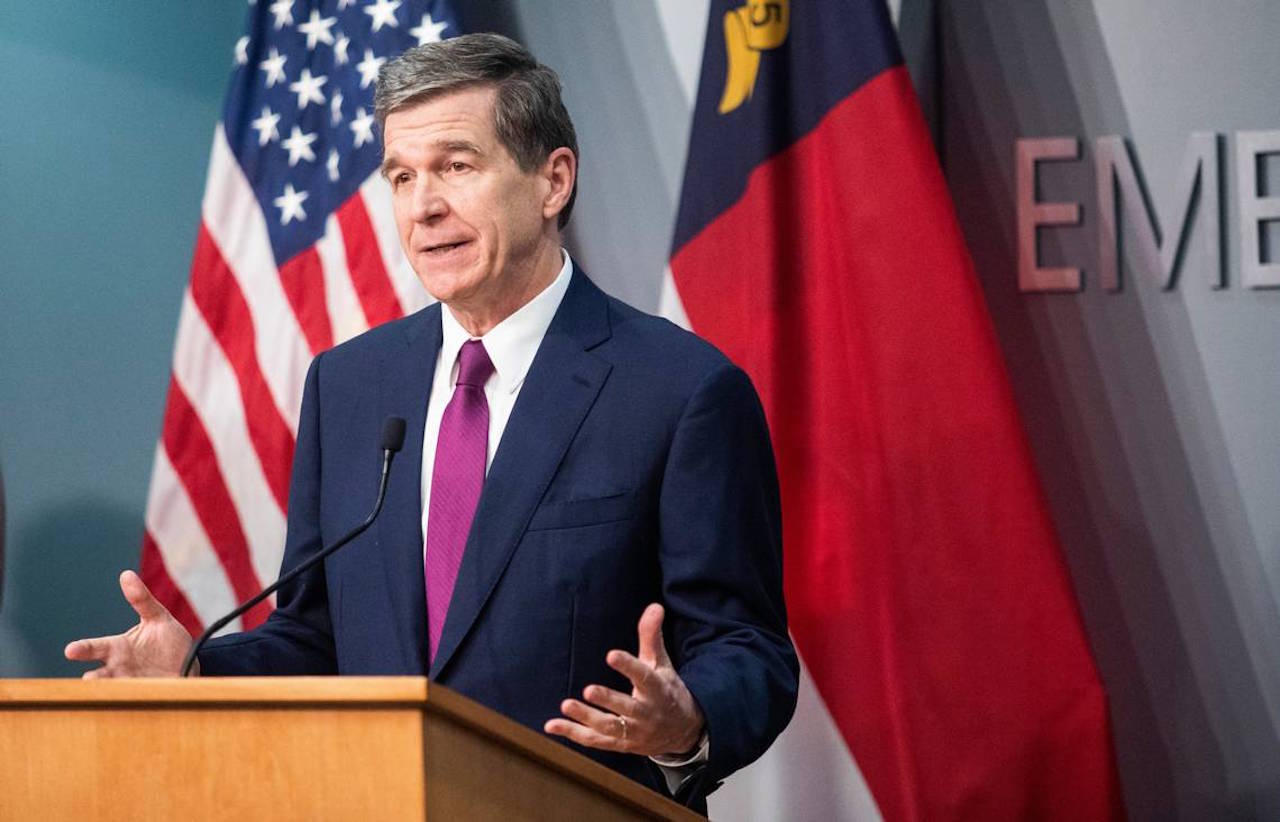 The Cup Series schedule was postponed on March 15 in response to the COVID-19 global pandemic, with seven races shelved. The NASCAR schedule was set to resume on May 9 at Martinsville, Virginia, but officials announced last Friday that race is also being postponed.
Postponed Races

Folds of Honor Quik Trip 500, Atlanta, March 15
Dixie Vodka 400, Miami, March 22
O'Reilly Auto Parts 500, Fort Worth, TX, March 29
Food City 500, Bristol, TN, April 5
Toyota Owners 500, Richmond, VA, April 19
Geico 500 Talladega, AL, April 26
Dover NASCAR Cup, Dover, DE, May 3
Martinsville NASCAR Cup, Martinsville, VA, May 9
"NASCAR is postponing the scheduled events on May 8-9 at Martinsville Speedway," the organization's statement read. "Our intention remains to run all 36 races, with a potential return to racing without fans in attendance in May at a date and location to be determined. The health and safety of our competitors, employees, fans, and the communities in which we run continues to be our top priority. We will continue to consult with health experts and local, state, and federal officials as we assess future scheduling options."
NASCAR Season Could Resume in North Carolina
Now the earliest NASCAR would resume its season would be at the NASCAR All-Star Race scheduled for May 16 at Charlotte Motor Speedway, or at the Coca-Cola 600 in Charlotte on May 24. Two days ago, North Carolina state senators Kathy Harrington, Paul Newton, Todd Johnson, Vickie Sawyer, and Carl Ford said Gov. Roy Cooper should amend his executive order and allow the state to host the race.
Cooper spokesman Ford Porter said Sunday his boss is contemplating lifting the restrictions and might allow racing to occur without fans.
"Governor Cooper knows the importance of NASCAR to our state and he's already been talking with track and team owners about how we could potentially restart racing," Porter said. "It's too soon to predict specific decisions about future sporting events, but any plan would prioritize public health and safety, and preventing [the] spread of the virus."
Texas, Florida Waiting in Wings
If NASCAR has to postpone the May 16th race, or if Cooper is reluctant to lift the restrictions, the next race on the calendar is the Kansas 400 scheduled for May 31 at Kansas Speedway. However, both Texas Gov. Greg Abbott and Florida Gov. Ron DeSantis, said they are in talks with NASCAR to resume the schedule in their states.
Abbott tweeted Monday that he and NASCAR are working on having a race at Texas Motor Speedway.
"I hope to announce the exciting details in the near future," Abbott wrote. "To prevent spread of #COVID19 it will be without fans. But they will put on a great show for TV."
Texas Motor Speedway president Eddie Gossage said he is preparing the track for racing.
"Texas Motor Speedway will work aggressively with the sanctioning bodies and TV networks to give American society, as well as people around the world, a positive distraction during this crisis," Gossage said. "A non-spectator event is not perfect because in our sport, the fans come first. But circumstances are such that this is a novel answer for the return of the sport for now. We are now working on a hard date."
DeSantis said he also has talked with NASCAR officials about having racing resume in the Sunshine State.
Florida has two tracks, Daytona International and Miami-Homestead, and DeSantis is hoping that the first race after the shutdown will be held at either facility.