Half a ton? No problem. Hafthor Bjornsson, most known for playing Gregor "The Mountain" Clegane on HBO's popular series "Game of Thrones", set a new world record by deadlifting 501 kilograms (or 1,104 pounds) at his home gym in Iceland.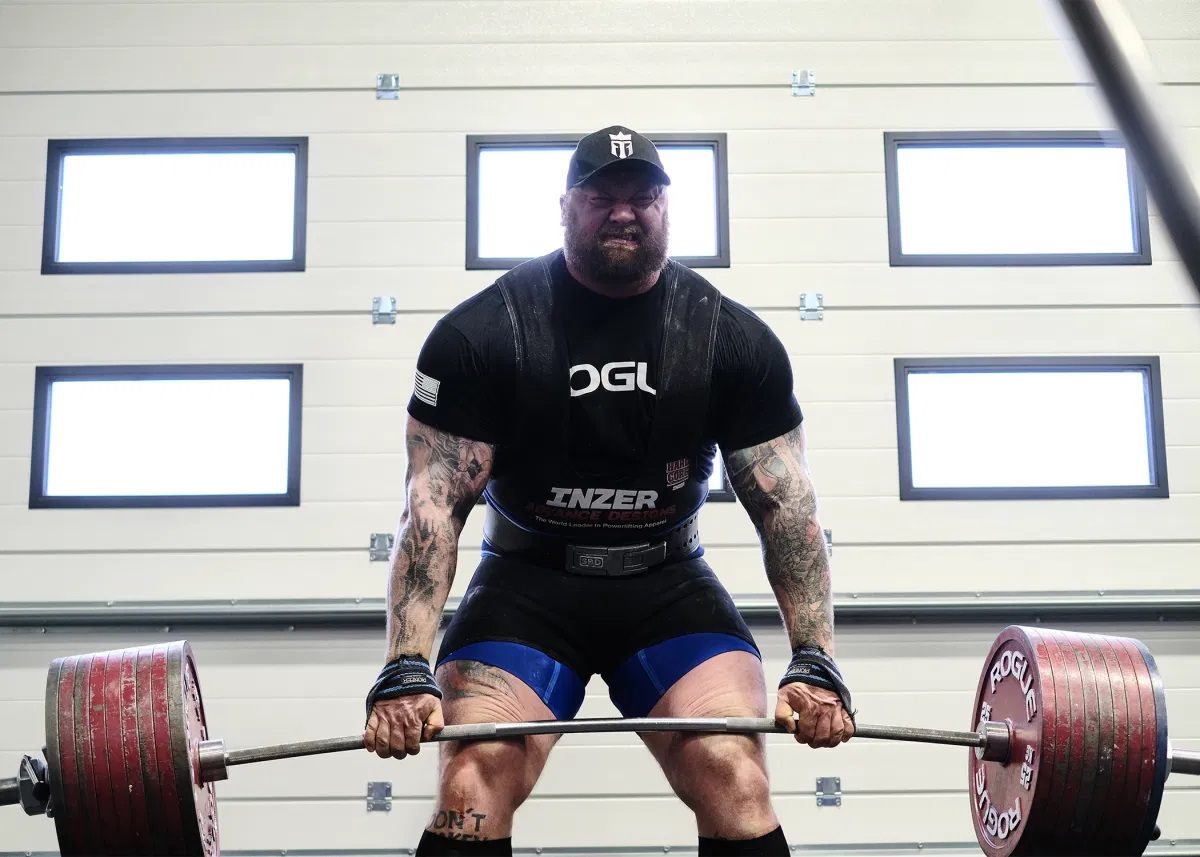 Bjornsson broke Eddie Hall's previous world record, when the lifter from Newcastle became the first human to lift 500 kg in 2016. Hall nearly died when he burst a blood vessel in his head and passed out shortly after deadlifting 500 kg.
Bjornsson successfully deadlifted 501 kg and set a new world record without any medical issues or complications.
"I feel healthy, I feel good," said Bjornsson. "I'm just absolutely speechless, even though I'm talking a lot now. But I'm excited, super excited. This is huge for me."
Bjornsson and Hall are the only two humans on Earth to deadlift 500 kg.
And you thought your quarantine workouts were savage? Just wait until you watch Bjornsson deadlift half a car without breaking a sweat. Strength runs through the bloodline in the Bjornsson clan. He once shared a story about his grandfather, a farmer from Iceland towering at 6-foot-10, who lifted a car with his bare hands when his family were unable to find a jack.
Iceland Strong, Vikings, and Game of Thrones
Bjornsson, at 6-foot-9, always wanted to play pro basketball for a living. However, a knee injury ended his hoops dream prematurely. While rehabbing from his injury, he began lifting weights. He caught the lifting bug and the rest is history. He won Iceland's Strongest Man and Strongest Viking contest in 2010.
Bjornsson earned a role as Ser Gregor Clegane, otherwise known as "The Mountain", at the start of "Game of Thrones" season four. "The Mountain" originally appeared in George R.R. Martin's books and the character also appeared in the final five seasons of the HBO series.
Bjornsson won the Strongest Man Alive competition back in 2018. He failed to defend his title last year, but still finished in third place despite a foot injury.
In an interview conducted in 2017, Bjornsson admitted to using steroids. The revelation didn't really shock anyone due to the rampant usage of steroids in the weightlifting realm.
For some amazing insight into an intense training regime, check out the behind the scenes video on how 'The Mountain' from Game of Thrones trained to break the deadlift record at 501 kg in his home gym in Reykjavik, Iceland.
"There's nothing better than proving people wrong. So many people didn't believe in me, so many people that said, '501 kg is never going to go up.' But I also had a lot of support," said Bjornsson.