Iceland's Halfthor Bjornsson, most known for his role as "The Mountain" on the series "Game of Thrones", failed to defend his world strongman title when he lost to American Martins Licis in the 2019 World Strongest Man competition.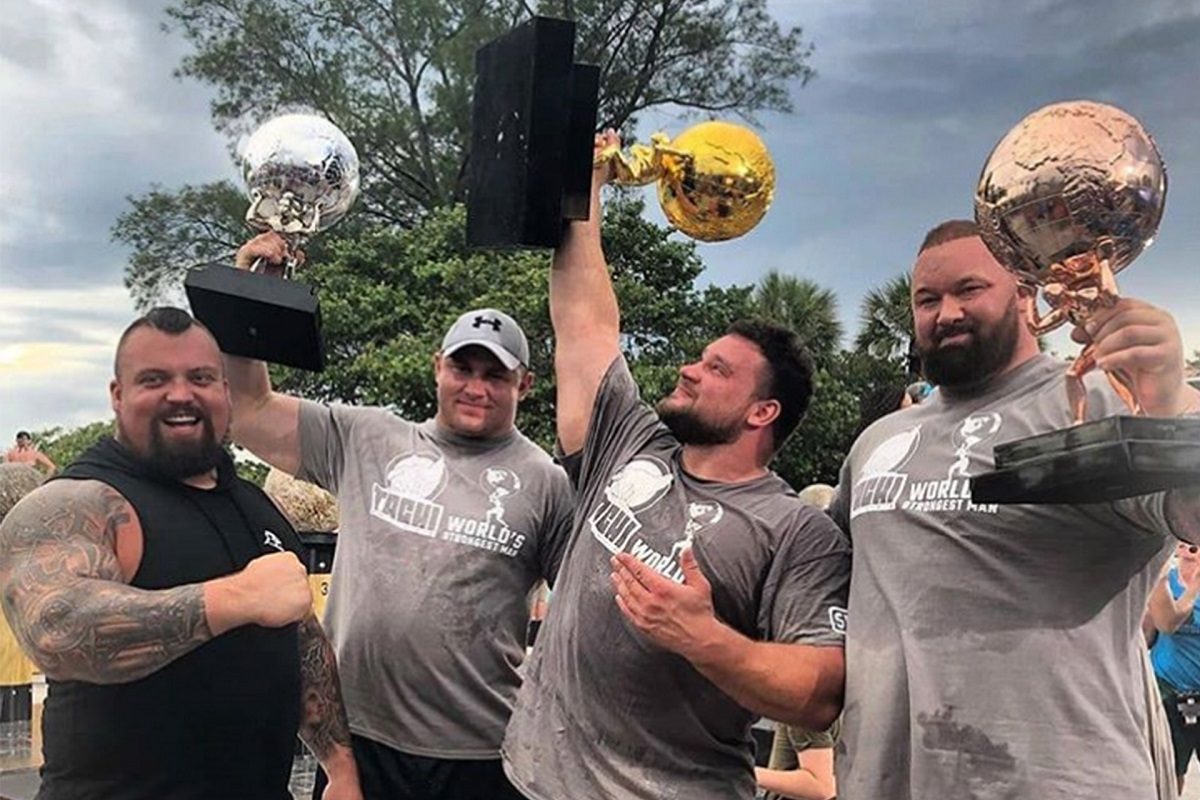 Bjornsson suffered a foot injury and a torn plantar fasciitis on the first day of the 2019 World's Strongest Man competition on Anna Maria Island in Florida. He gutted through the pain to finish in third place. Since 2012, Bjornsson has never finished below third place. However, he only had one victory in that time span when he won last year's competition.
Lativian-born American Martins Licis won the 2019 strongman title. Licis, 28, trains with Bjornsson in Iceland. Licis is nicknamed "The Dragon" because of the raging fire within him.
2019 WORLD STRONGEST MAN STANDINGS:
1. Martins Licis (United States)
2. Mateusz Kieliszkowski (Poland)
3. Hafthor Bjornsson (Iceland)
Mateusz Kieliszkowski, a weightlifter from Poland, finished in second place as this year's runner up.
Atlas Clinch
Licis gained a big advantage after the deadlift challenge in which contestants hold a car over their head for as long as possible.
"I knew that Mateusz has an incredibly strong grip and I had to beat him to win," said Licis. "Sometimes he wins and sometimes I do. But today things came together."
Licis locked up the title when he won the final stage known as the Atlas Challenge. Contestants place stones onto a podium, but the stones increase in weight and the podium increases in height.
The Mountain vs. The Hound
The Mountain suffered back-to-back losses to the Hound and now the Dragon. In the next-to-last episode of "Game of Thrones", Bjornsson's character Gregor Clegane aka The Mountain lost a highly-anticipated fight to the death against his brother Sandor Clegane aka The Hound. While Kings Landing burned to the ground, The Mountain and The Hound fought each other one final time on the stairwell of the Red Keep while everything crumbled around them.
Earlier this year, Thor Bjornsson also drew criticism after he admitted to steroid use in an old interview.
Bjornsson, towering at 6-foot-9, tried to play pro basketball in Iceland before an injury derailed his career. He turned to weight lighting and eventually found his calling entering strongman contests.