Add Saturday's No. 12 Georgia vs. Missouri matchup to the growing list of COVID-19 scratches in Week 11 for the SEC. As the pandemic rips through the most formidable conference in college football, cancelations across the country are complicating the playoff picture, putting a strain on public health concerns, and pushing some to ask whether or not it's time to cancel the season altogether.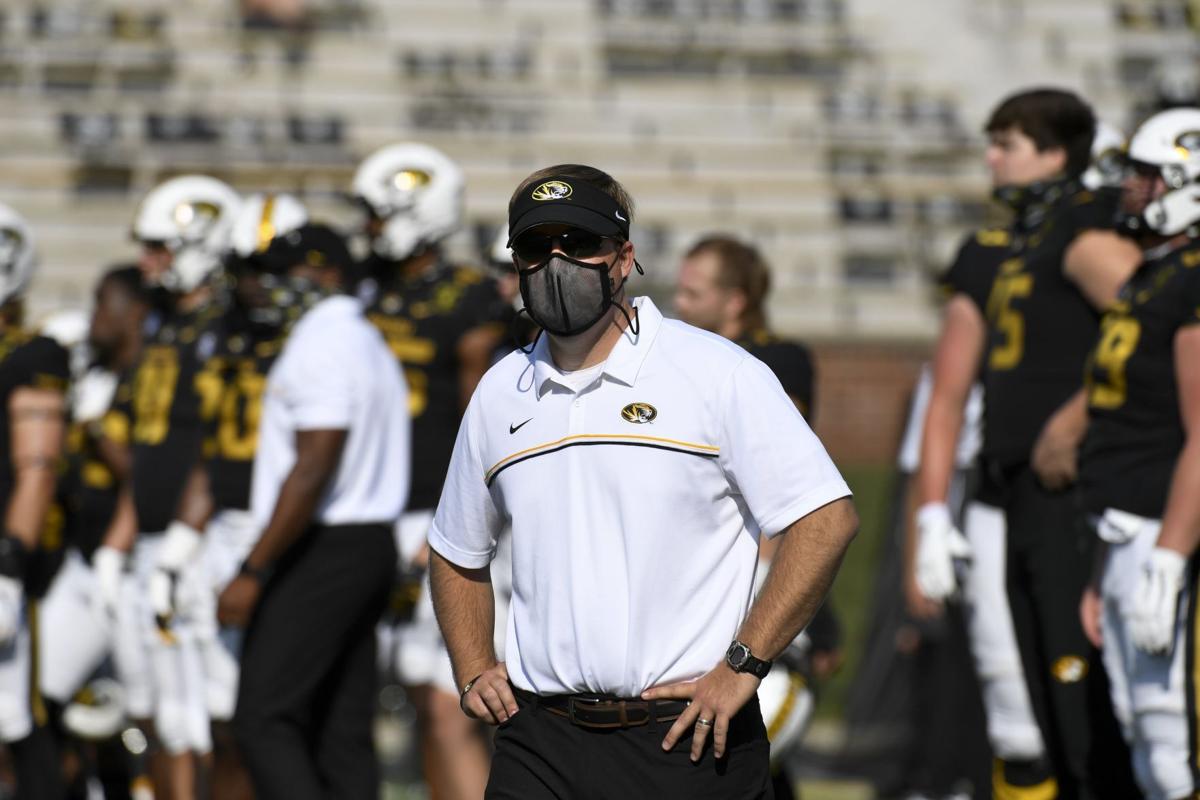 Missouri announced on Wednesday that it had to withdraw from this weekend's hotly-anticipated matchup with the Georgia Bulldogs after an undisclosed number of positive COVID-19 tests, followed by contact tracing and subsequent quarantining, left the team unable to field a squad for Saturday's game.
Half the SEC Sidelined by COVID
Georgia and Missouri became the fourth SEC game postponed this week, and the 53rd college football game this season either delayed or canceled. Other SEC games that won't be played this weekend include Alabama vs. LSU, Texas A&M vs. Tennessee, and Auburn at Mississippi State.
The league has a Dec. 12 makeup day, but Missouri already has a game scheduled for that date. SEC officials said Wednesday they're now considering Dec. 19, which was supposed to be the conference's championship game, as an additional makeup weekend.
---
SEC Schedule, Week 11
| | | |
| --- | --- | --- |
| | Network | Status |
| #1 Alabama @ LSU  | CBS | PPD |
| #5 Texas A&M @ Tennessee | ESPN | PPD |
| Arkansas @ #6 Florida | ESPN | Game on |
| #12 Georgia @ Missouri | ESPN | PPD |
| #24 Auburn @ Mississippi St. | TV TBD | PPD |
| Vanderbilt @ Kentucky | SEC Network | Game on |
| South Carolina @ Ole Miss | SEC Network | Game on |
---
Big Ten Pauses After Late Start
No. 3 Ohio State and Maryland were also canceled Wednesday after eight Terps tested positive for COVID-19, according to the Maryland athletic department.
The game will not be rescheduled.
"There is nothing more important than the health and well-being of our student-athletes, coaches and staff," Maryland athletic director Damon Evans said in a statement. "The responsible thing for us to do is pause football activities given the number of positive cases currently in our program."
Maryland's statement also said Evans and Maryland president Darryll Pines made the call after consulting with the university's health officials and the Big Ten.
College Football Playoff Concerns
Ohio State can now play a maximum of eight games this season, which could potentially leave it on the outside looking in at the College Football Playoffs. The Buckeyes' next scheduled game is against No. 10 Indiana on Saturday, Nov. 21. Other Big Ten programs, like No. 13 Wisconsin at 1-0, are scheduled to return this weekend after a two-week COVID-19 hiatus, but are unlikely to finish enough games to qualify for a playoff spot.
"Obviously, we are disappointed at not being able to compete this week," Buckeyes coach Ryan Day said in a release on Wednesday. "But I am incredibly proud of our team and the way they have handled themselves throughout this entire pandemic."
Elsewhere, the Pac-12 had two cancellations on its debut weekend and may see programs like Cal and Utah never get off the ground. Some are calling for the remainder of the season to be played in a bubble
The lack of a complete schedule is also threatening the SEC as analysts don't know what to do with No. 5 Texas A&M or No. 6 Florida running the table and/or missing additional weeks, but not being eligible for the conference championship game, assuming there is one.
Commissioners Knew this Would Be a Problem
Others were downright prescient about what the state of football might look like during a pandemic.
"There is a conversation to be had," Big 12 commissioner Bob Bowlsby said in September. "And it's probably not going to be had right away. We're all going to have to see how many games we get in."
Some scientists are questioning why the college football season has gone this far in the first place, especially in light of the outbreaks sweeping the nation, and hospitalizations reaching an all-time high this week.
"Those same conference leaders closed their eyes to the thousands of Americans dying each day — most of whom looked like the "workforce" for college football — to push for a return to play," epidemiologist Mercedes Carnethon wrote in the Chicago Tribune Tuesday. "The optics of watching teams that are half-filled with young black men bearing all of the risks to play football while the benefits are reaped by the institutions who receive the money from television contracts, ticket sales, and publicity are discomfiting."