First, the good news for Belmont Park and its just-concluded Spring/Summer Meet. The track enjoyed a 2% increase in average daily handle over 2021.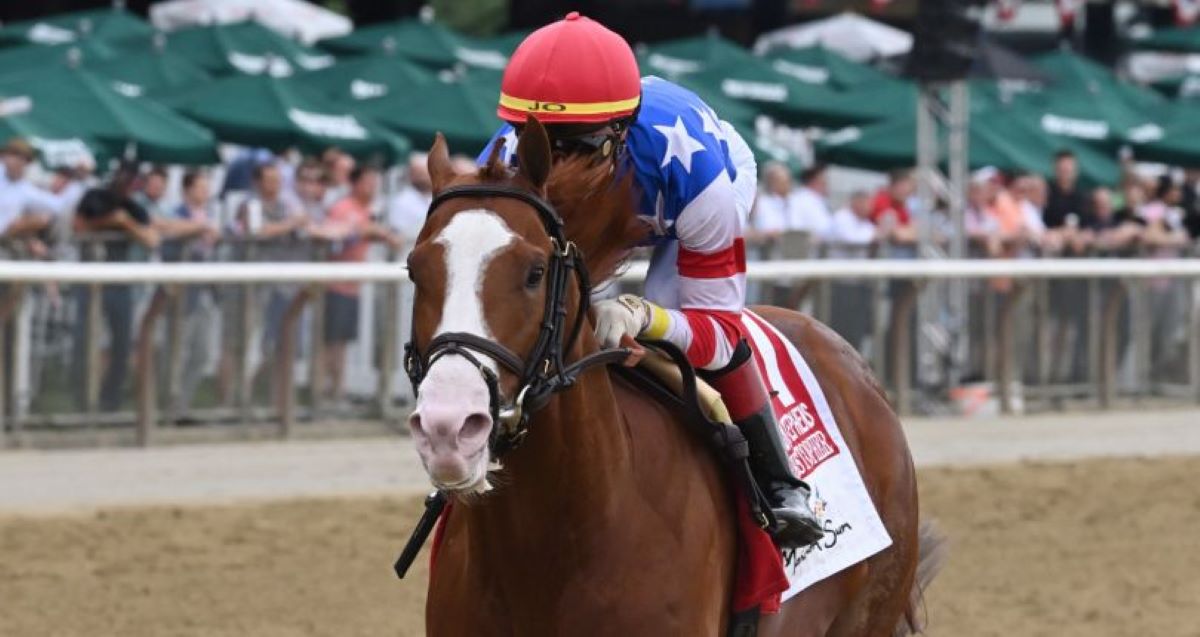 The average daily handle came in at $13,437,509 for the 44-day meet that ended Sunday. According to the New York Racing Association, the average daily handle at Belmont Park's Spring/Summer meet increased 23.1% since 2019.
The total on-track handle – reflective of on-track wagering at Big Sandy – jumped 16.6%, to $57,531,001. That clearly eclipsed last year's $49,343,664 on-track handle, gleaned in 48 days.
Now, the bad news. All-sources handle for the 44-day meet came in at $591,250,409 – a nearly 6.5% plunge from last year's $632,208,251 total. So the average daily handle increased and on-track handle increased, but the total all-sources handle dropped by more than $40 million.
What happened on Belmont Stakes Day?
The head-scratching numbers carried over to the Belmont Stakes and its massive 13-race, eight-Grade 1 event card. All-sources handle for this year's Belmont Stakes checked in at $50,248,624. That's a 16.8% plunge from 2021. The Belmont Stakes Day card produced $98,766,906 in all-sources handle, a 12.3% drop from last year's $112,725,278.
That's even more puzzling given last year's attendance was limited to only 11,238 due to state health guidelines. This year's attendance came in at 46,301. Belmont Park's current capacity is 50K, due to the construction of the nearby UBS Arena.
Regardless, the presence of equine stars like Flightline, Jack Christopher, Malathaat, and Letruska on undercard races was likely offset by a mediocre Belmont Stakes field. Not even improbable Kentucky Derby winner Rich Strike, local eventual winner Mo Donegal, or filly Nest could inspire casual bettors.
Field size drop modest, but concerning
Along with that, Belmont Park suffered what a lot of tracks are enduring: a drop in average field size. This year's average field size was 7.35, a modest 3.6% drop from last year's 7.62. The NYRA ran 419 races during the 2022 Spring/Summer meet, with 233 occurring on dirt, 186 on the turf, and 26 moved off the turf due to weather.
Likely good news awaits the NYRA this week, however, with the start of the meet at Saratoga. The lucrative summer meet begins Thursday and runs through Labor Day, Sept. 5.