The Los Angeles Angels are struggling to stay in contention early in the season, despite outstanding performances from their two best players. Now, the team will have to try to turn things around without superstar Mike Trout, who could miss up to two months with a strained calf.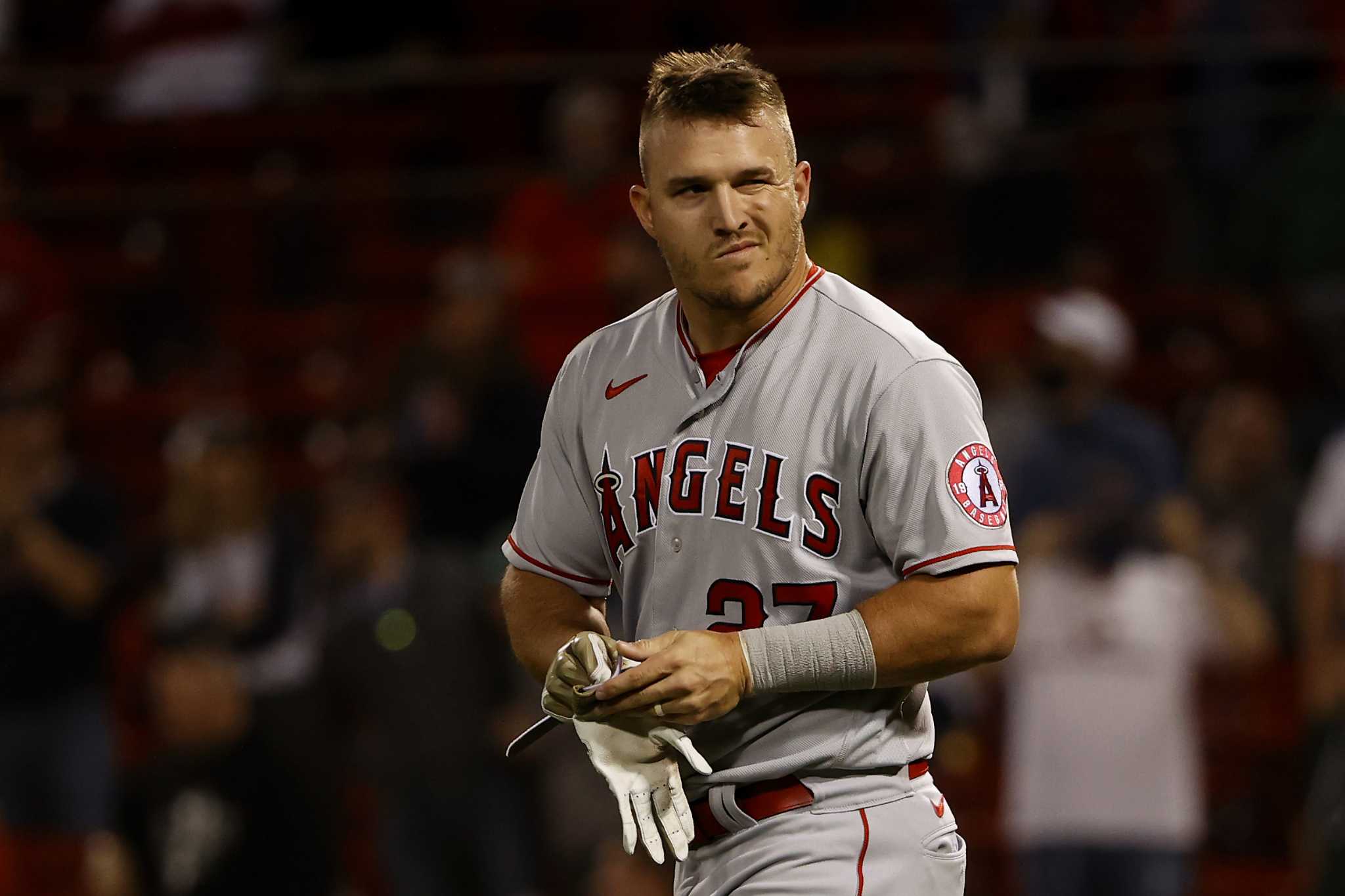 Trout exited Monday's game against Cleveland after running the bases on a popup that ended the first inning.
Trout avoids Achilles injury, still lands on IL
When Trout reached third base, he stopped and walked back to the Angels' dugout in obvious pain.
Los Angeles held out hope that Trout wouldn't need a stint on the injured list, but further evaluation on Tuesday found that he'd suffered a Grade 2 right calf strain. The Angels placed Trout on the 10-day IL, but say the outfielder could miss six to eight weeks.
"It's really unfortunate," Angels manager Joe Maddon told reporters on Tuesday. "Obviously, you never want to hear that about any of your players, especially a player the caliber of Michael. So the way I'm looking at it is this: that other guys are going to get the opportunity right now to help us ascend into this race properly, and by the time Mike gets back, you're ready to go and really be fresh into August, September into the playoffs."
Trout is hitting .333 on the season with eight homers and 18 RBIs. He leads the American League in on-base percentage (.466), slugging percentage (.624), and OPS (1.090).
According to Trout, he immediately knew something was wrong as he ran out the final play of the inning.
"When I put my head down, I thought I got hit by the ball," Trout said. "And then I get to the bag and then I said, 'Man, something's not right.' And then I felt a pop and then I went down to the tunnel, made sure it wasn't my Achilles, so I mean, I guess if there's any positive coming out of it, it's that it wasn't my Achilles because that's what scared me when it first happened."
Ohtani takes over as MVP favorite
Heading into Monday's action, Trout was the favorite to win the AL MVP Award. FanDuel Sportsbook had listed Trout as the +185 favorite to win the award, with teammate Shohei Ohtani ranking second at +420.
Trout's injury has upended those odds. With the superstar now out for up to two months, FanDuel lists him at +1000 to win the AL MVP. Ohtani sits as the +125 favorite, ahead of Vladimir Guerrero Jr. (+700), with Trout still holding the third position despite a potentially long absence from the field.
FOUR. FOUR. ZERO. FOR SHOTIME! pic.twitter.com/HgfnwKNHo6

— MLB (@MLB) May 19, 2021
Ohtani has positioned himself as an MVP candidate thanks to his successful two-way play this season. The 26-year-old hit his league-leading 14th home run on Tuesday night and has also gone 1-0 with a 2.10 ERA over his first five starts. Ohtani will take the mound again on Wednesday night against Cleveland.