A pair of sneakers worn by Michael Jordan in his early days with the Chicago Bulls broke the public auction record on Sunday. The sneakers sold for $1.472 million. Subsequently banned by the NBA, the notorious sneaker design ignited sales of Nike's Air Jordan 1.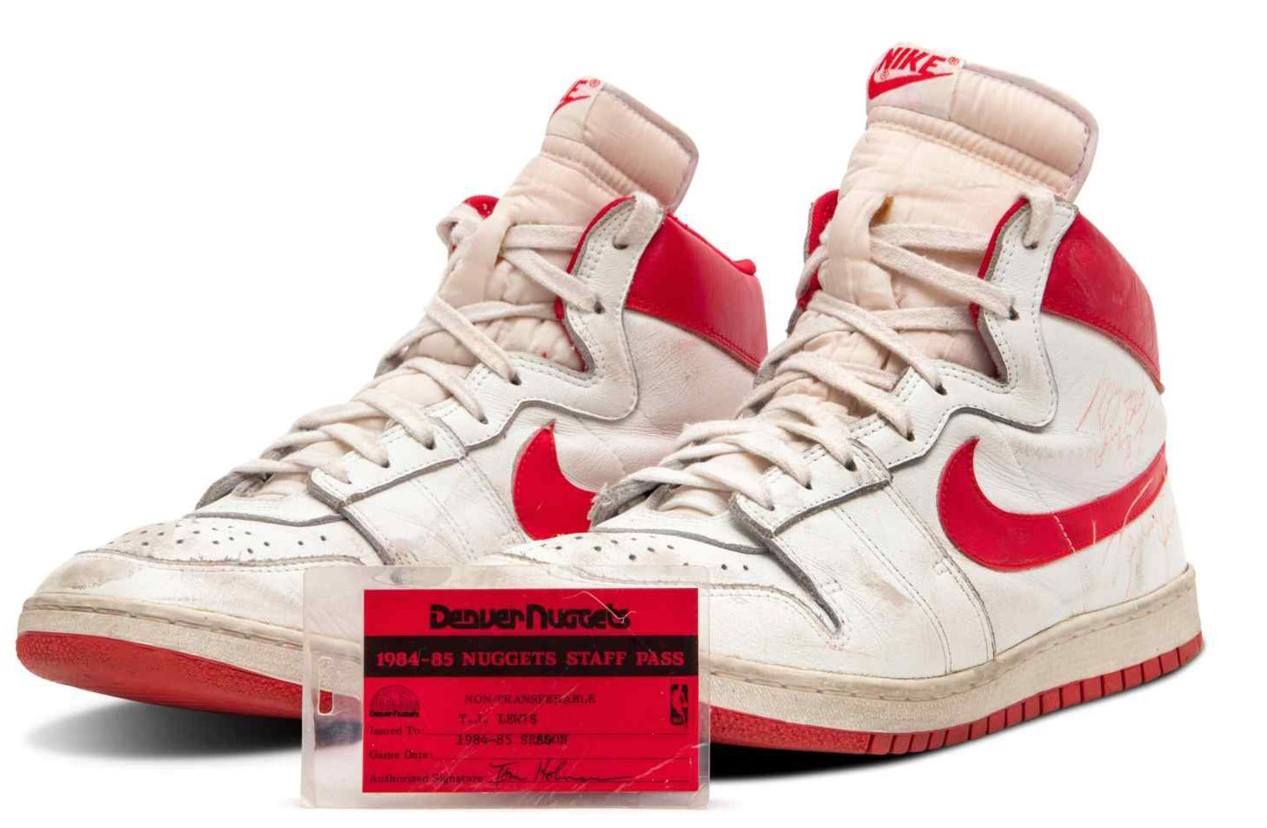 Last year, Christie's auctioned a pair of Air Jordan 1s for $615,000. Michael Jordan wore the sneakers during a 1985 exhibition game in Italy. It was perfect timing for a record-breaking sale, coming just months after the popular Jordan documentary, The Last Dance.
Today's sneaker auction, however, is more than just a testament to Jordan's place in basketball history. These sneakers also made marketing history.
Banned by the NBA
After playing his fifth game with the Chicago Bulls, Jordan gave his game sneakers to the Denver Nuggets ball boy. While time and history usually dictate the value of sports collectibles, the significance of these particular Jordan Air Ships was immediate.
Back then, the NBA required players to "wear shoes that not only matched their uniforms, but matched the shoes worn by their teammates." Clearly, the colorful Air Ships broke those rules. Consequently, the NBA warned Nike and threatened to fine Jordan $5,000 for every game in which he wore them.
They say there is no such thing as bad publicity. To prove that point, Nike turned the NBA "ban" into a marketing bonanza. Everyone wanted the sneakers banned by the NBA.
Jordan's Sneakers Sold with Ferraris and Picassos
Sports memorabilia has been one of the hottest auction segments in recent years. Cards, trophies, and sneakers have been breaking auction records for the last few years, but Sotheby's most recent auction demonstrates just how coveted sports collectibles have truly become.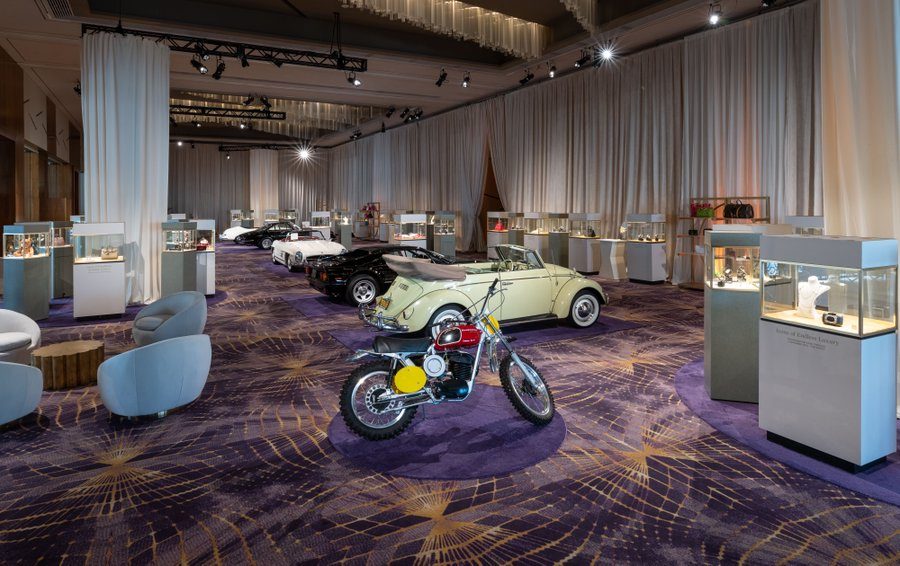 While Sotheby's generally holds its auctions in cities such as Paris, Milan, and New York, this auction was hosted in Las Vegas. The location was largely influenced by MGM Resorts. The casino conglomerate put 11 of its Picassos up for auction. The paintings fetched nearly $110 million on Saturday.
Meanwhile, Sotheby's Icons of Excellence & Haute Luxury collection featured far more than museum-quality art. Sunday's auction featured luxury items, including Rolex watches, David Webb jewelry, Birkin handbags, and Ferraris.
Michael Jordan sneaker collectors had two pairs to consider. For those who couldn't afford the record-breaking Air Ships, Sotheby's had a more reasonable option. A 1985 pair of Air Jordan 1s sold for $100,800. The "player sample" sneakers, produced exclusively for Michael Jordan, have never been worn.