Lionel Messi changed clubs this summer, moving from Barcelona to Paris Saint-Germain in August after 21 years at the Catalonian club.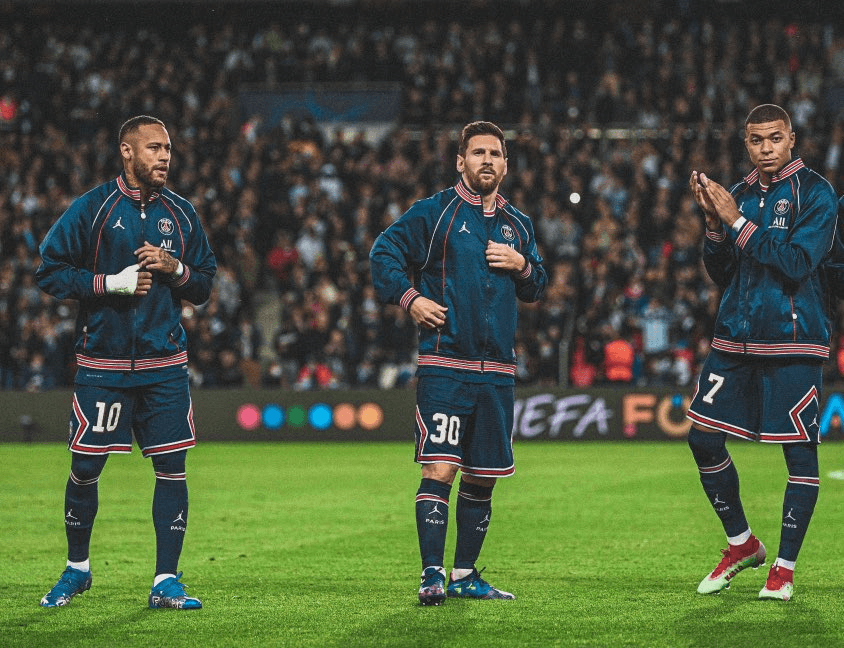 Previously, he had agreed to extend his contract with Barcelona, but the club finally couldn't register him due to their financial problems. Messi went on to agree on terms with PSG and moved to Paris as a free agent.
The 34-year-old now granted his first interview since his departure. Talking to France Football, Messi made some important revelations around his new life in Paris and also about the way he left Camp Nou. The six-time Ballon d'Or winner claims he returned from his holiday ready to start training with Barcelona before he was 'told' he had to leave.
"I came back to Barcelona to prepare for the season, after taking advantage of the extra days of holiday that the coach had given me," Messi said.

"I had in mind to sign my contract and to start training right away. In my mind, I thought that everything was settled and that all that was missing was my signature," the Argentine revealed during his talk with France Football.
After his return to Barcelona, he found out things he had agreed upon with the club had changed.
"When I arrived in Barcelona, I was told that it was no longer possible, that I could not stay and I had to find another club. That's because Barca could not afford to extend my contract. That changed my plans," he revealed.
Messi insisted it was "extremely hard to take" and that the news affected his entire family, who became aware they had to leave their home and change all their routines.
Talking to Catalonian Radio station RAC1 this week, Barcelona president Joan Laporta said he hoped until the last minute that Messi would stay and play for free.
"What I did hope was that he would have a change of heart, that he'd say: 'I'll play for free'. My understanding is that La Liga would have accepted it, but we couldn't ask a player of Messi's stature to do that," Laporta stressed, also claiming he knew about the offer Messi had on the table from PSG.
Messi doesn't see Barcelona as a Champions League contender
In the same interview for France Football, Messi spoke about the way he sees the Champions League season developing. PSG are the bookies' favorites to win it, ahead of last year's finalists Manchester City.
"Everyone thinks that Paris Saint-Germain will win the Champions League, but there are more teams," Messi said.
"There are Chelsea, Manchester City, Manchester United, Real Madrid who always do well, Bayern Munich and Inter. I don't know if I forgot any," he commented, omitting Barcelona.
Messi believes PSG need to play more as a team to make the fantastic individuals shine.
"We have some great individual players, but we still need to get to know each other well to form a team," Messi explained.
"To win titles, it's important that you play as a team. This is what makes me say that we're a step behind in comparison with all these clubs who have more collective experience than us."
"From a personal point of view, it's the same. I'd love to win the Champions League, just like I used to say when I was at Barcelona," Leo Messi added.
PSG are at +360 for winning the Champions League, ahead of Manchester City at +380. 2021 champions Chelsea stand at +800, with Manchester United at +1400. Real Madrid is fifth in the pecking order at +1600.