Barcelona lost 3-0 against Benfica in Lisbon and, as a result, Dutch coach Ronald Koeman could get the sack. His relationship with Barcelona president Joan Laporta is beyond repair. The official favors Andrea Pirlo to become the new Barcelona boss.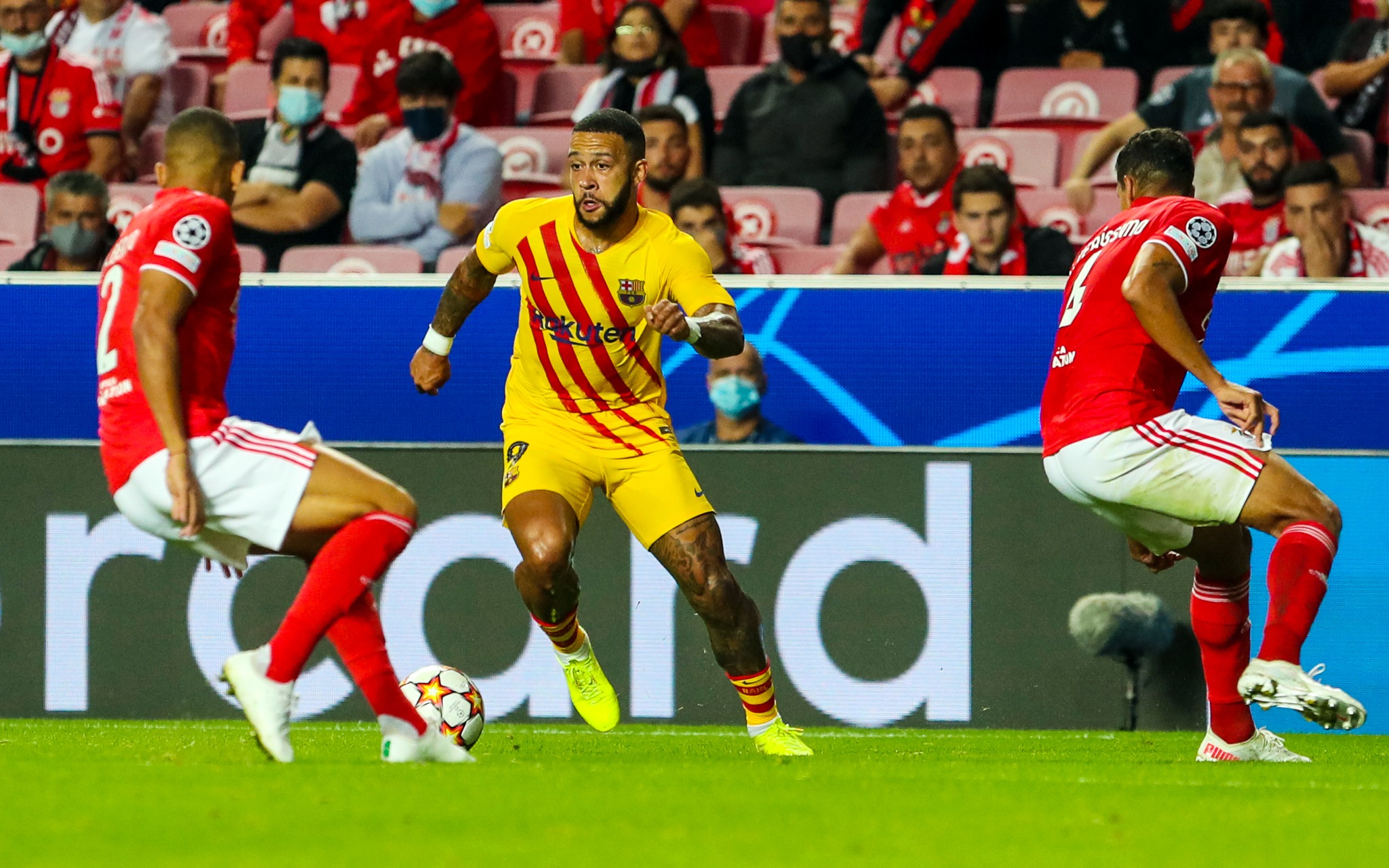 After losing 3-0 to Bayern on the opening night of the Champions League group stage, Barcelona saw a repeat of that nightmare in Lisbon when they faced Benfica. Goals from Nunez ('3, '79) and Rafa Silva ('69) offered Benfica a clear victory. Barcelona is now the bottom team in Group E, with no points won, no goals scored, and six conceded in just two games. Bayern tops the group on six points, with Benfica next with four. Dynamo Kyiv is third with one point.
Koeman's position as Barca's coach is being questioned more and more. According to Catalunya Radio journalist Ricard Torquemada, former Juventus coach Andrea Pirlo is the favorite to become Barcelona's next manager.
⚠️🔵🔴 Andrea Pirlo es el favorito de Joan Laporta para sustituir a Ronald Koeman. Al presidente le recuerda a la elección de Frank Rijkaard en 2003 (info de @RTorquemada) #fcblive pic.twitter.com/5mg8Vp5SrW

— Albert Rogé (@albert_roge) September 29, 2021
Koeman: 'I feel the support of the players'
Although European results aren't helping him, Koeman says he feels the backing of the Barcelona players and wants to continue in the job. Koeman's contract at Camp Nou runs out at the end of the current campaign. As things stand now, it's hard to see him finish, but Barcelona is carefully looking after its finances, so they will do their utmost to avoid paying Koeman the hefty compensation he's entitled to if he's sacked.
"I feel supported by my players and their attitude," Koeman said after the 0-3 defeat to Benfica. "I can only comment on my work with the team, as I don't know about the rest, I don't know what the club thinks," he said when asked if he feels his position is under threat.
The Dutchman believes the reality of the game was different from what the scoreline might tell.
"The final result is hard to accept, it's not the result we saw on the pitch," he said. "I think the team played well until 2-0, we had very clear opportunities to score. That's how you change the game. If they score one of their few chances and get three goals, then there is a big difference."
Asked if this was his worst moment as a coach, Koeman said he understands the position of those who are unhappy with his results, but advised them to analyze the context before rushing to conclusions.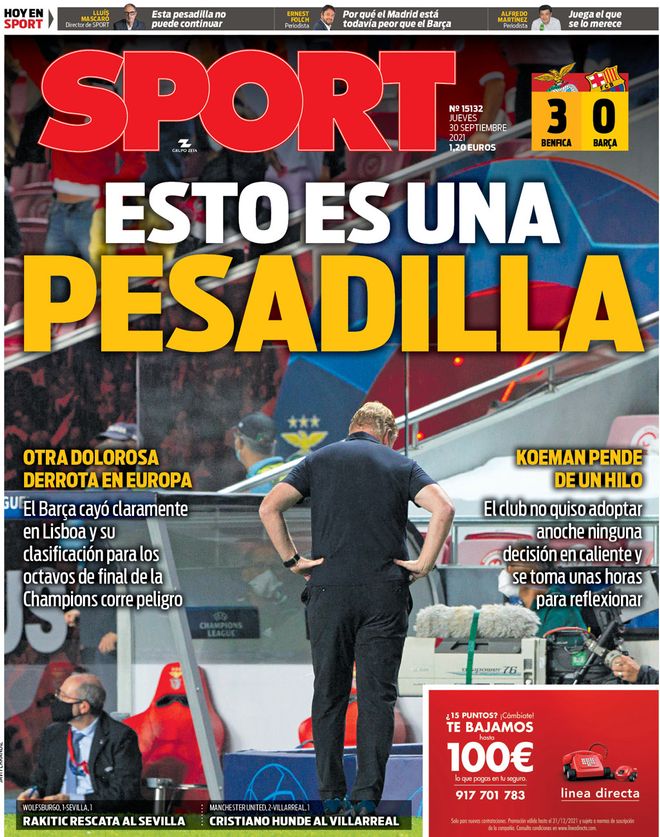 "It's trying to change things and you have to give the team time. There are footballing things where we are inferior, physically and in terms of speed," he explained. "We have to win with the players we have, with our style, our way, possession, and chances created. We have done that here, but if you don't score then you don't win. Winning gives you peace of mind, but I accept that when you lose, the future of the coach is in question. That's the world we live in," Koeman added.
🎙 @RonaldKoeman analyzes #BenficaBarça: pic.twitter.com/lGh8XJGMuA

— FC Barcelona (@FCBarcelona) September 29, 2021
Apart from Pirlo, the names advanced to replace Koeman include Belgium coach Roberto Martinez, Arsenal boss Mikel Arteta, former Barcelona midfielder Xavi, Italian manager Antonio Conte, and Ajax coach Erik Ten Hag.
Bookies have Martinez as their favorite at +188, with Conte next at +500. Ten Hag and Arteta stand at +800, with Leeds coach Marcelo Bielsa and Thierry Henry now at +1100. Could you see Jose Mourinho work at Camp Nou again? He's a huge long shot +10,000.