Nine months ago, AJ McKee submitted Patricio Freire in under two minutes to win the Bellator featherweight title and end a five-year undefeated streak for 'Pitbull.' Now, Freire is eager to run it back on Friday night at Bellator 277 in San Jose.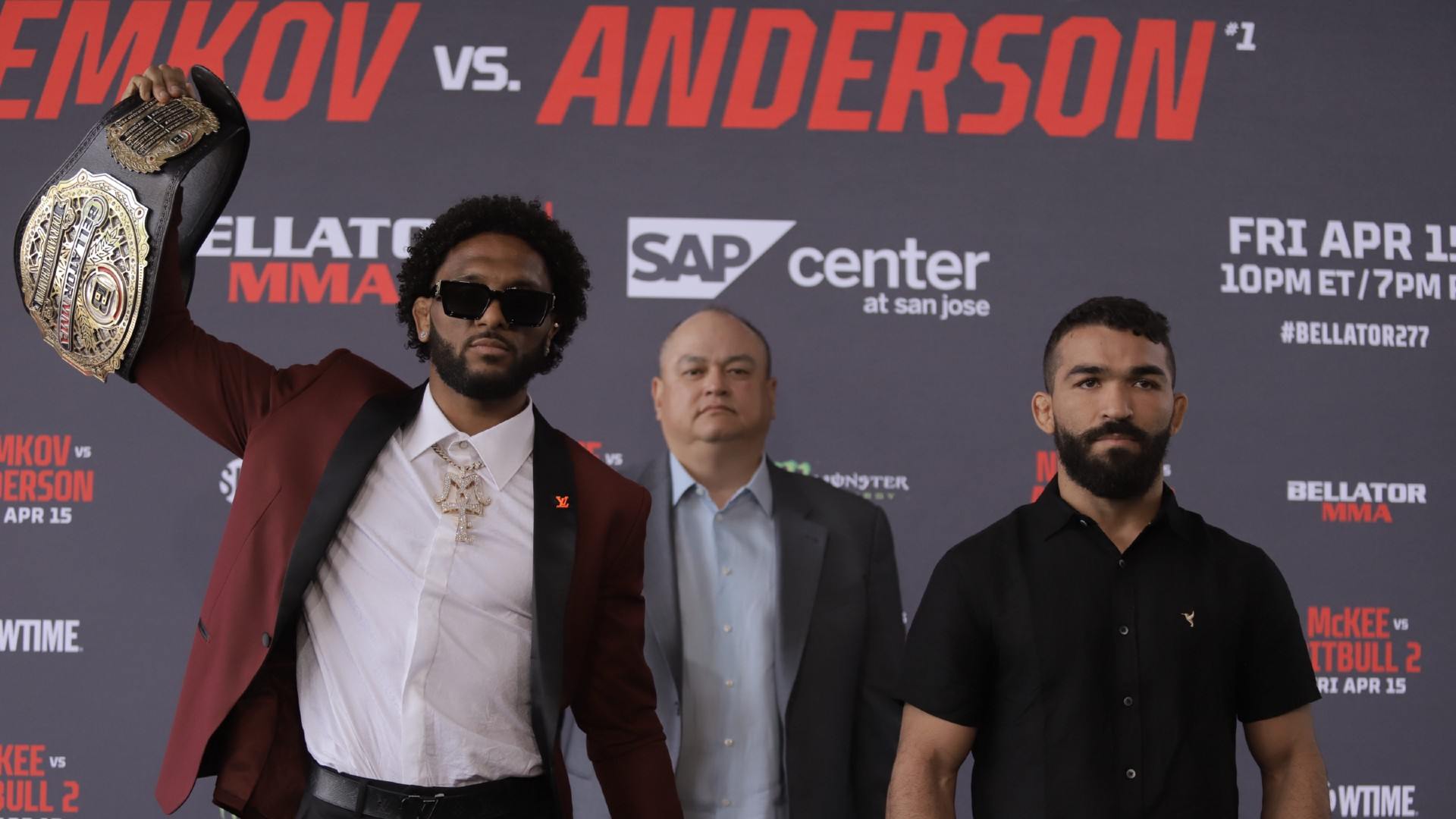 Both McKee and Freire have sat idle since their last fight, preparing for the inevitable rematch between two of Bellator's biggest stars.
Freire wants revenge over McKee
For Freire (32-5), getting a measure of revenge is personal. He has lost five times in Bellator, but has also bounced back with a win each time in a rematch. He intends to keep that streak alive on Friday.
"This time I don't care about the belt. I care about the revenge," Freire told MMA Junkie. "I want my revenge against him. I want to beat him."
McKee (18-0) landed a guillotine choke last July to beat Freire in just one minute, 57 seconds, thus dethroning the No. 1 pound-for-pound fighter in Bellator. He nearly won the fight even earlier, dropping Freire with a head kick and uppercut before Pitbull bounced back to his feet and kept the fight going.
Now McKee, is looking to get another impressive win against Freire, and is eying a step towards lightweight to take on his brother as well.
"This fight, I'm just looking forward to going out there and putting on a show," McKee told reporters. "I'm looking forward to being champ-champ. His brother's got the [lightweight] belt. A 'Pitbull' is a 'Pitbull' to me."
Oddsmakers see clear favorite in rematch
This time around, McKee comes in as a clear favorite following his dominant performance in their first fight. DraftKings Sportsbook rates McKee as the -310 pick to beat Freire (+245), though the former champion says he's not paying attention to those numbers.
"He has my belt. I want to take it back," Freire said. "I don't care about [the odds]. In the last fight, I was the favorite and I lost the fight. That's bullsh*t."
Beyond his impressive record, McKee also enjoys a size edge over Freire. He's four inches taller and boasts an eight-inch advantage in reach. It's something that will trouble Pitbull even if he comes up with a new approach for the rematch.
"My kicking range is out of his range completely," McKee told The Orange Count Register. "My punching range is his kicking range. His punching range means I'm too close to get away."
Obviously, Freire realizes this. He has vowed to find the range early in the rematch in order to avoid another early finish on Friday.
"I can't make the same mistake of getting into his distance and not come in so calm and composed like I was last time," Freire said. "That's the most difficult thing about experience – with time, you get too calm, and you can't let that happen."