When Patricio "Pitbull" Friere vacated his Bellator lightweight championship last month — which he won in 2019, but never defended — it opened the door for the division to move forward and find a new standard-bearer. That well could be his brother Patricky "Pitbull" Friere, who will try to avenge a loss to Peter Queally in the main event of Bellator 270 on Friday.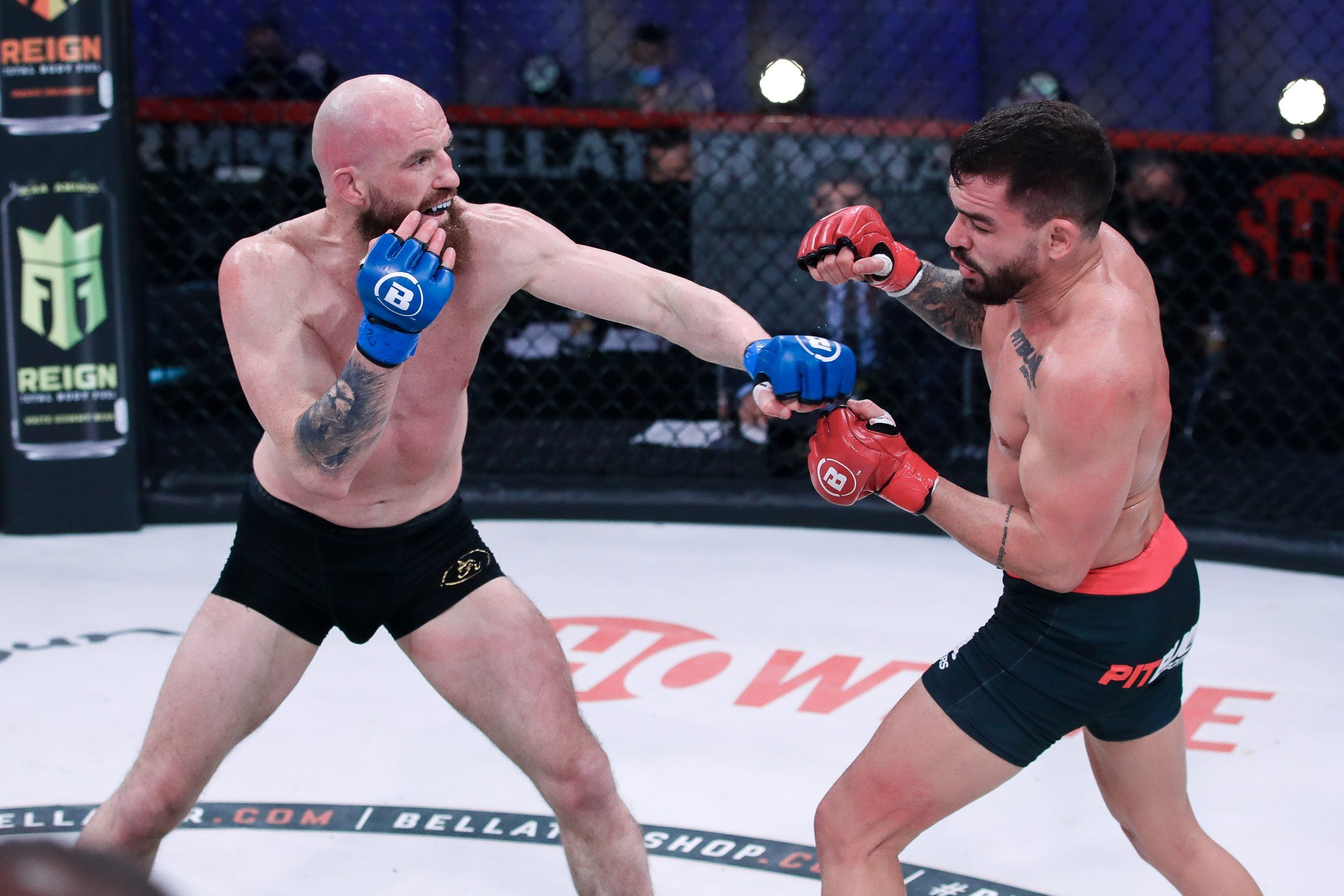 Pitbull lost to Queally in May at Bellator 258 due to a doctor's stoppage after the second round.
Pitbull surprised by brother's decision
Now, Pitbull (23-10) will fight Queally a second time and take a shot at the title that once belonged to his brother. It's a chance he remained unaware of until his brother announced he was relinquishing the lightweight championship.
"I'm so happy for this opportunity that my brother gave me to fight for the title," Pitbull told Cageside Press. "It was a surprise. He gave me this surprise. I [didn't] know about his decision."
The fight will take place in Dublin in front of an Irish crowd that will be almost entirely behind Queally. But Pitbull says that's a privilege, not a disadvantage.
"I want to fight in his house, in front of his family, in front of his friends, in front of his team," Pitbull said. "And I'm so happy for this opportunity to beat him in front of his friends, family, and guys from his gym. I love this."
Queally (13-5-1) rebounded from a loss in his first Bellator fight to post two straight wins. The victory over Patricky Freire was the biggest of his career, as he rose to No. 4 in the Bellator lightweight rankings. Now, "The Showstopper" has the chance to accomplish one of his biggest goals in MMA.
"Winning a world title is my dream," Queally told Sky Sports. "It's been my dream, and it's started getting more realistic in the last few years. It's really tangible now. To be honest, if you had asked me 10 years ago when I started, if you told me I was going to be fighting for a world title, I'd be like 'Get out of here! It's so unattainable, it's such a hard mountain to climb!'"
Expect 'war of attrition' in rematch
Freire comes into the rematch as a -200 favorite, according to DraftKings Sportsbook. Queally rates as the +170 underdog despite his win in the earlier fight. That first bout ended abruptly, but Queally doesn't expect a similar outcome on Friday.
"I wouldn't want to be stopped from a cut no matter how bad it was, to be honest," Queally said on media day. "[But] I was two rounds up, and he had a hole in his head now. So I was going to win the third round, or stop him, or whatever was going to happen in the third round, it wasn't going to go well for him."
---
Queally vs. Pitbull Odds (via DraftKings Sportsbook)
Peter Queally: +170
Patricky Pitbull: -200
Method of Victory
Queally by KO/TKO: +450
Pitbull by KO/TKO: +175
Queally by Submission: +1200
Pitbull by Submission: +650
Queally by Decision: +400
Pitbull by Decision: +250
Draw: +5000
---
Queally plans on delivering that same sort of punishment in the rematch – this time over five rounds.
"It's going to be a war of attrition, and we'll see how much he can take on the night," Queally said.